Five Ways Poverty Hinders Economic Growth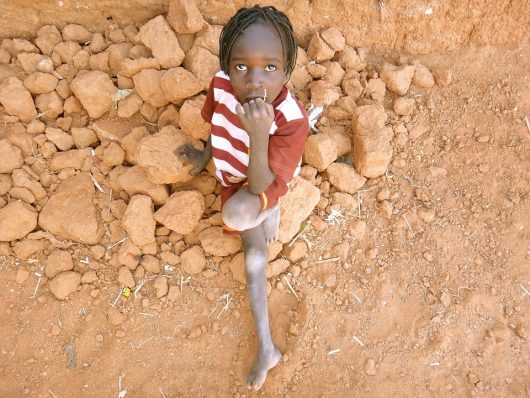 Efforts to reduce global poverty have been largely successful over the past few years. However one of the highest costs is that poverty hinders economic growth. It is a preventable burden that has solutions.
Here are five facts from around the world on how poverty hinders economic growth and what you can do to help reduce global poverty:
1. The effects of poverty cost U.K. citizens about 1,200 pounds per person every year.
According to the Guardian, 25 percent of health care spending is associated with treating conditions related to poverty; 20 percent of the U.K.'s education budget is spent on initiatives, like free school meals, to reduce the impact of poverty.
2. Child poverty reduces U.S. productivity and economic output by 1.3 percent of GDP each year, which costs the U.S. about $500 billion per year.
Economic hardship disproportionately affects children more than any other age group. The Center for American Progress believes impoverished children are more likely to have low earnings as adults and are somewhat more likely to engage in crime.
This "reduced productive activity" generates a direct loss of goods and services to the U.S. economy.
3. Children living in poverty have higher dropout rates and absenteeism, which limits their employability.
The Council of State Governments Knowledge Center found that nearly 30 percent of poor children do not complete high school, which limits future economic success.
A more educated individual is more likely to participate in the job market, to have a job, to work more hours, to be paid more and less likely to be unemployed according to an Economic Policy Institute report from August 2013.
Countries may see a rise in economic productivity by ensuring that children from low-income backgrounds have equitable access and are motivated to stay in school.
4. Poverty increases the risk of poor health; it is a $7.6 billion burden on the Canadian health care system.
The link between poor health and poverty is undeniable; the World Health Organization (WHO) declares poverty as the single largest determinant of health.
Poverty increases the likelihood of developing conditions that are expensive to treat such as diabetes and cardiovascular disease. Therefore, reducing poverty not only cultivates a healthy economy but it can also create a physically healthier society.
5. Billions of people — especially women — remain offline.
Developing countries are paying the cost of poverty while missing out on the economic benefits of increased internet access.
Women and the Web, a study sponsored by Intel, reveals that bringing an additional 600 million women online would contribute at least $13-18 billion to annual GDP across the developing world.
Increasing internet access in developing countries would also increase participation in e-commerce and increase access to educational resources and health services.
Want to help in the global fight to end poverty?
Mobilizing your congressional leaders to endorse poverty-reducing legislation has a widespread impact on reducing the high cost of poverty. For example, the Digital GAP Act aims to bring affordable, first-time internet access for at least 1.5 billion people in developing countries by 2020 and would help to bridge the digital divide. This will greatly facilitate change and decrease the way that poverty hinders economic growth.
Please visit The Borgen Project's action center for more information on how you can contact your congressional leaders and voice your support for innovative, poverty-reducing legislation.
– Daniela Sarabia
Photo: Pixabay
https://borgenproject.org/wp-content/uploads/logo.jpg
0
0
Borgen Project
https://borgenproject.org/wp-content/uploads/logo.jpg
Borgen Project
2016-09-09 01:30:22
2020-06-06 09:54:17
Five Ways Poverty Hinders Economic Growth