10 Things You Didn't Know About Poverty in Rwanda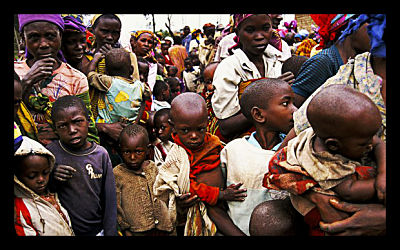 Rwanda has made vast improvements in reducing poverty in the past decade. Nevertheless, the majority of their population lives below the poverty line. Discussed below are the leading and somewhat surprising facts about poverty in Rwanda.
Top 10 Facts About Poverty in Rwanda
The Bad News

1.  57% of Rwandans live below the poverty line and 37% live in extreme poverty.
2. Rwanda is the most densely packed country in Africa. With an annual population growth rate of around 3%, the population will have an additional 12 million people by 2015.
3. The 1994 genocide, which killed about 1 million people, changed the demographic structure of the country. Women now account for 54% of the population, and women and orphans were left as the heads of many households.
4. 44% of Rwandan children suffer from stunting. This means that they are unable to grow to their full potential because of a lack of adequate nutrition.
5. Agriculture employs 80% of the labor force, but only accounts for a third of the country's GDP. Nearly half of Rwandan agricultural households experience food insecurity.
…The Good News
6. At least 1 million Rwandans have been lifted out of poverty in the last five years. This has been attributed to an increase in agricultural incomes and income transfers.
7.  Between 2006-2011, Rwanda posted an average annual growth of real GDP of 8.4%. This was driven mainly by higher productivity in the agricultural and industrial sectors.
8. Since 2005 the mortality rate of children under 5 has been halved from 152 to 76 deaths per thousand.
9.  Immediately following the genocide, 100 percent of the government budget came from foreign aid. In 2011, the figure had fallen to 40%.
10. Participation in secondary schooling has doubled since 2006, and primary education has far exceeded the set target.
Rwanda still has a long way to go, but the recent successes provide hope for the 10 million people living within its borders. A combination of government programs, foreign aid, and a continued focus on agricultural production promises to bring more and more people out of poverty in Rwanda every day.
– Kathryn Cassibry
Sources: World Bank, Rural Poverty, Feed the Future, UNDP
Photo: The Telegraph
https://borgenproject.org/wp-content/uploads/logo.jpg
0
0
Borgen Project
https://borgenproject.org/wp-content/uploads/logo.jpg
Borgen Project
2013-06-27 06:29:24
2020-07-06 18:39:45
10 Things You Didn't Know About Poverty in Rwanda