10 Technological Innovations for Developing Countries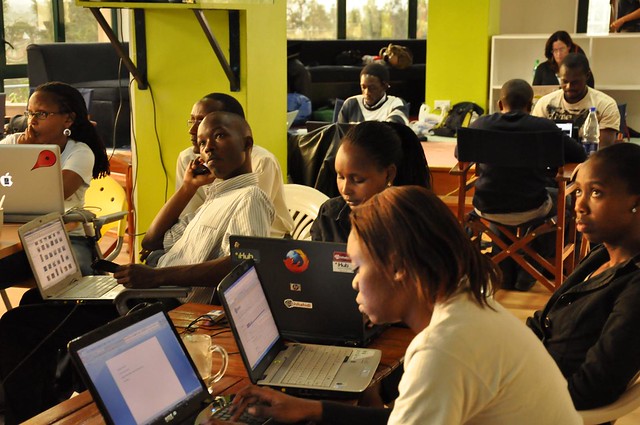 New technological innovations for developing countries make it possible for individuals to survive and thrive in a world that is constantly advancing. Technological innovations for developing countries can provide low-cost methods to keep people safe, connected and informed, all of which are important steps in the path out of poverty. Ahead are 10 technological innovations for developing countries.
Kenya's M-PESA app allows cellphone owners to easily and securely transfer money using their phones, and is mostly used for staff salaries and child support. Launched in 2007 by Safaricom, the country's largest mobile-network operator, the app is now used by more than two-thirds of Kenya's adult population.
The LifeStraw is a technological innovation that could solve one of the biggest challenges that impoverished countries face – access to clean water. Originally introduced in 2005, LifeStraw is a series of water purification systems capable of killing up to 99.9% of bacteria. LifeStraw's Follow the Liters program delivers water purification systems to schools in developing countries.
The world's cheapest tablet, Aakash, is priced at $35 for students with government subsidies, or $60 in stores. The device was launched with the idea that "[t]he rich have access to the digital world; the poor and ordinary have been excluded. Aakash will end that digital divide," according to Kapil Sibal, India's minister of communications and information technology. Affordable and effective, the device operated perfectly under a two-hour video test in 118-degree heat that replicated the harsh summer weather in northern India.
One Laptop Per Child (OLPC) seeks to empower the world's disadvantaged children with education, distributing rugged, low-cost and low-power laptops to kids across the developing world. The little blue device costs between $400 and $500 each to distribute and enables teachers to communicate with their students through web-based applications.
The world's cheapest cellphone, developed by British carrier Vodafone, sells for just under $15. While the phone is not feature-rich, it offers the basic operations necessary — voice calling, text messaging and mobile payments. The phone launched in 2010 in India, Turkey and eight African nations.
Eden Full, a mechanical engineering undergraduate at Princeton University, developed solar panels that optimize energy collection by rotating to face the sun for as much time as possible each day. The technology, known as SunSaluter, is cheap and efficient. It costs just $10 for the system, which uses 40% fewer panels than typical solar energy. Its aim is to bring solar panels to places in the developing world that have never had access to electricity.
India released the Tata Swach, a $21 water filter that uses nanotechnology, requires no electricity and meets sanitation standards set by the U.S. Environmental Protection Agency. Made of rice husk ash and silver nanoparticles, the device prevents the growth of bacteria and protects against waterborne illness and viruses.
Text to Change (TTC) engaged thousands of young people in Africa in politics, economics and social issues through the Voice Africa's Future project. The project's goal was to mobilize 150,000 young people in Africa to text their thoughts and input on the future state and actions of their nations.
Dell's computer hardware and literacy program, Youth Learning, initially launched in India but now operates in 15 countries across the world to provide grant funding and the latest technology to address the lack of basic needs that may hinder a child's ability to learn, such as food or security.
Researchers have found that providing a safe, energy-efficient wood-burning cookstove to those in the developing world can directly improve health by reducing smoke inhalation, and alleviate poverty by reducing the amount of time needed to gather wood every day. The Berkeley-Darfur Stove accomplishes this with an enhanced design featuring a tapered wind collar, small fire box opening and nonaligned air vents and ridges. Potential Energy, a nonprofit organization that specializes in adapting technology for developing countries, has distributed more than 25,000 Berkeley-Darfur Stoves in Darfur and Ethiopia.
The use of technology in developing countries is becoming more widespread and has the potential to improve basic conditions of daily life in struggling regions. Technological innovations for developing countries can also promote intellectual growth by providing unique educational services.
– Mikaela Frigillana
Photo: Flickr
https://borgenproject.org/wp-content/uploads/logo.jpg
0
0
Borgen Project
https://borgenproject.org/wp-content/uploads/logo.jpg
Borgen Project
2016-10-15 01:30:16
2020-06-10 21:35:35
10 Technological Innovations for Developing Countries