10 Facts about Poverty in Puerto Rico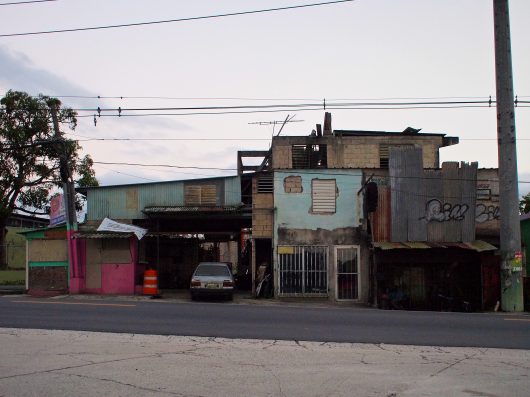 Puerto Rico, also known as the Commonwealth of Puerto Rico, is a self-governing organized territory of the United States of America. This means that Puerto Ricans are citizens of the U.S. Approximately 3.3 million people live on the island but, due to rising problems, a larger mass exodus is occurring than in the 1950s. Here are 10 facts about poverty in Puerto Rico.
10 Facts about Poverty in Puerto Rico
43.5 percent of Puerto Ricans are living below the poverty line. This is more than double the amount of citizens living in Mississippi. The poverty level, as defined by the Health and Human Services in 2017, was $20,420 a year for a family of three, or $24,600 for a family of four. The median income of Puerto Rican households is a little over $19,000 per year.
The unemployment rate of Puerto Ricans is 10.1 percent as of April 2017. The main reason for this is a lack of jobs and the slow rate of economic improvement.
Puerto Rican youth from the ages of 16-24 have higher rates of non-participation in school and in work as opposed to other racial groups living in the United States. Youth without high school diplomas are three times more likely to be unemployed, underemployed or working for very low wages.
Puerto Ricans have a higher risk of cancer, diabetes, alcohol consumption, asthma and infant mortality rates. Puerto Ricans have a 33.7 incidence rate per 1,000 counts while this rate is only 18.7 among non-Hispanic whites.
Puerto Rico has had to close 184 public schools due to the economic crisis. In an effort to save millions of dollars, 27,000 students will have to relocate to a different school. When many children are frequently absent from school, usually they are impoverished, violence in the community can arise, there are high rates of diseases and these children have to deal with stresses such as caring for siblings. Enrollment in schools has declined by about 40 percent over the last decade.
Poverty in Puerto Rico has also been affected by the large cuts to the healthcare industry in March 2017. Puerto Rico Medicaid and Medicare rates are about half of what other U.S. states get and nearly all that money is in danger of being exhausted.
Puerto Rico's drinking water system has been tested and found with elevated levels of bacteria and chemicals as of May 2017. The drinking water has also failed lead safety regulations. Meanwhile, 70 percent of the island is served by that same water. The government-run water utility company, while neglecting to conduct the required safety tests, routinely shows failing results for the safety tests they do conduct, according to a new NRDC report.
Puerto Rico is unable to provide its citizens with effective support due to its crippling debt. The island has a debt of approximately 123 billion dollars.
Population decline will hinder the island's ability to recover and grow. As many Puerto Ricans leave the island, there will be fewer workers, which in turn leads to less productive capacity and lower consumer demand.
640,000 Puerto Ricans on the island receive food stamps.
These 10 facts about poverty in Puerto Rico might seem daunting. However, there have been many steps to help combat the issue on the island. Puerto Rico's Governor Ricardo Rossello released a $9.6 billion spending plan to reduce the island's debt, which can help relieve many of the issues stated above. There is speculation that The Jones Act will be repealed which means that it would improve the island's maritime industry, adding new jobs and reducing costs of Puerto Ricans goods.
The 10 facts about poverty in Puerto Rico stem from the economic turmoil that the island has been experiencing. Once the island sees a rise in the economy and starts implementing positive strategies that spur growth, the poverty rate in Puerto Rico should start declining.
– Lorial Roballo
Photo: Flickr
https://borgenproject.org/wp-content/uploads/logo.jpg
0
0
Borgen Project
https://borgenproject.org/wp-content/uploads/logo.jpg
Borgen Project
2017-11-13 01:30:37
2019-12-23 08:15:59
10 Facts about Poverty in Puerto Rico