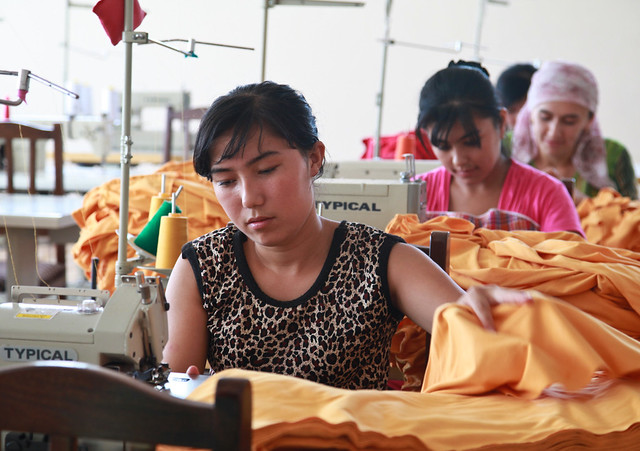 Poverty in Uzbekistan is dropping. Though rarely seen making headlines, the country of Uzbekistan has seen sustained growth over the past several years. If trends continue, the country is expected to be on its way towards becoming a successful, developed country free from extreme poverty in the near future. Below are ten facts about poverty in Uzbekistan and the progress to alleviate it.
10 Facts About Poverty in Uzbekistan
In a population of just over 31 million, 13.7% live below the poverty line. This is down from nearly 30% in 2001.
While Uzbekistan has experienced increased urbanization in recent years, 75% of those living in extreme poverty in Uzbekistan still live in rural areas.
Child health remains a hurdle to overcome, with 34 out of every 1,000 babies dying before their first birthday. In comparison, only six babies die in the first year of life on average in the U.S.
Poverty in Uzbekistan is contradicted by the overall economic growth of over 8% in the past five years.
In 2011, The World Bank reclassified Uzbekistan from a low-income country to a lower-middle income country. This indicates the country is making sustained progress toward development.
Between 2001 and 2013, real wages doubled as job prospects improved.
Education, often a prerequisite for growth and poverty reduction, has risen to 99.8% as of 2013.
Foreign trade has quadrupled in the past 15 years, helping to improve household incomes across the country.
Recent investment through The World Bank has provided more than 60,000 farmers with training in improved crop protection and pest control. This has allowed farmers to improve their crop yield, thereby increasing their income and reducing poverty.
To further reduce poverty in Uzbekistan and improve living conditions, the country has set a goal of becoming an industrialized, upper-middle income country by 2030.
With steady growth and economic improvements, Uzbekistan has positioned itself to become a successful, developed nation in the near future. As these improvements continue, poverty in Uzbekistan is anticipated to decline and living standards should significantly improve across the country.
– Sara Christensen
Photo: Flickr
https://borgenproject.org/wp-content/uploads/logo.jpg
0
0
Borgen Project
https://borgenproject.org/wp-content/uploads/logo.jpg
Borgen Project
2016-09-10 01:30:01
2020-06-16 12:25:11
Poverty in Uzbekistan