10 Facts About Life Expectancy in Macedonia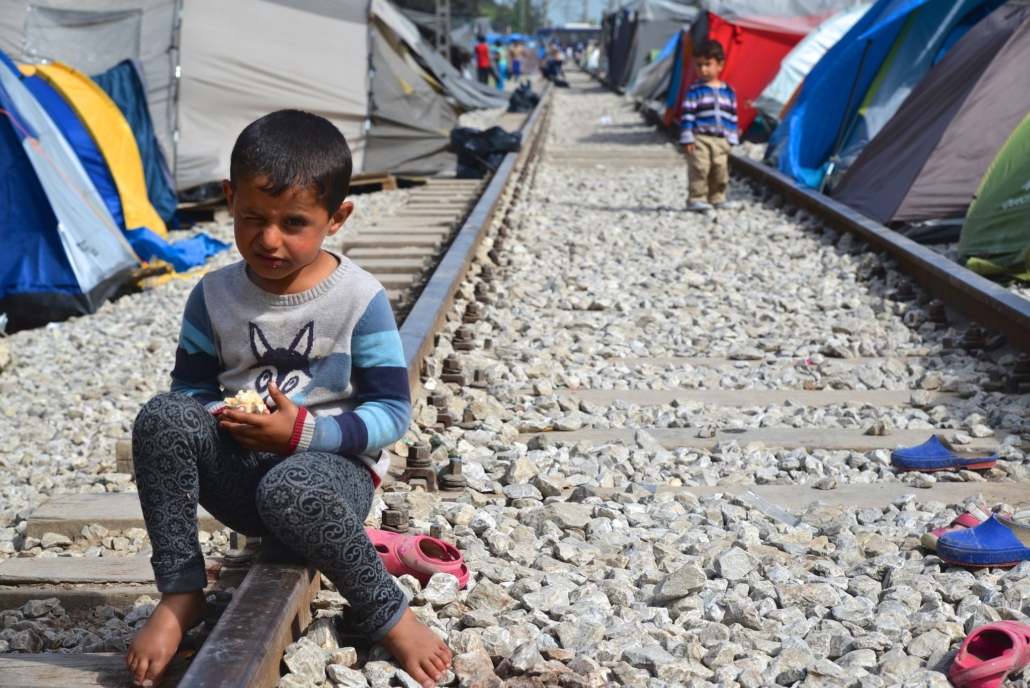 North Macedonia is a landlocked country in the Balkan Peninsula, home to 2.074 million people. Macedonia has struggled with poverty for many years, and while some problems still linger, citizens have been making great leaps in technology, security and medicine to increase the country's average life expectancy.
10 Facts About Life Expectancy in Macedonia
According to the Central Intelligence Agency, the average life expectancy in Macedonia is 75.9 years. In 2018, males lived an average of 73.8 years while females lived for around 78.2 years.
In 2015, 21.5 percent of all Macedonians lived below the poverty line. Poverty has a direct link to life expectancy and one can see this all around the globe, even in the United States. In 2018, The Independent reported that U.S. citizens living below the poverty line died almost 10 years younger than the rich and found that those living in poor sectors showed a higher death rate due to illness.
The main causes of death in Macedonia are stroke and heart disease, with strokes causing 23.3 percent of deaths and heart disease causing 20.5 percent of deaths in 2010. This is an almost 10 percent rise from the rate in 1990 when there was a 16.6 percent mortality rate for stroke and a 14.8 percent mortality rate for heart disease. In recent years, the Stroke Alliance for Europe (SAFE) and other health organizations have been providing free screenings to determine a patient's risk of stroke and established four stroke units around the country in order to combat this epidemic.
Deaths due to tuberculosis have decreased to less than 20 percent of the rate in 2000, dropping from five out of 100,000 citizens to one out of 100,000 citizens. The World Health Organization also reported an 88 percent success rate in tuberculosis treatment in 2016. This change is due to more efforts to provide necessary medication to those afflicted and is likely responsible for the increase of the average lifespan of Macedonian citizens.
In 2018, there was a 12 percent increase in murders, a 21 percent increase in attempted murders and a 31 percent increase in acts of violence, according to the Overseas Security Advisory Council. Poverty and crime correlate, so it is likely that Macedonia's poverty rate and crime rate are connected. While there have been improvements in quality of life, a rising crime rate, especially in violent crimes, may cause an unnecessary drop in the average Macedonian's lifespan.
UNAIDS reports that the amount of people living with HIV in Macedonia has increased from around 250 in 2013 to more than 500 in 2019. As the number of people living with HIV has increased, UNAIDS has been making efforts to increase treatment. Starting in 2010, UNAIDS has implemented antiretroviral therapy to more and more citizens as the rate of affliction has risen. Due to these efforts, UNAIDS treated over 50 percent of the afflicted population in 2018, and the amount of AIDS-related deaths per year remains under 100 to this day.
Macedonia suffers from heavily polluted air. In 2018, Macedonia's two biggest cities, Tetovo and Skopje, reported air pollution indexes of 95.57 and 83.53 respectively. In contrast, New York's air quality index stagnates between 40-45. Macedonia's heavily polluted air has unquestionably affected the health of its residents, causing 1,469 deaths due to respiratory illness between 2015 and 2016. Recently, people like Gorjan Jovanovski have made great strides, who is a resident of Macedonia and developed an app to protect people from the densely polluted air. Jovanovski's app draws information from air quality measuring stations around Macedonia and reports the air quality of the users' general area based on readings from the nearest station.
The CIA reports that people use North Macedonia as a hotspot for illegal drugs like heroin and cocaine to pass through from Asia and Europe. The European Monitoring Center for Drugs and Drug Addiction reported that Macedonia suffered 14 drug-related deaths in 2011 and 18 in 2012. Reports also say that there were 47 cases of drug-related infectious diseases between 1987 and 2004. These diseases and deaths could be a strain on the average life expectancy in Macedonia.
In 1990, UNICEF reported that the infant mortality rate in Macedonia was 36.7 deaths per 1,000 lives births, usually due to preventable diseases or injuries. In 2019, the rate is only 13.7 deaths per 1,000 live births. This steep drop in child mortality is due to the implementation of more in-depth medical practices. In 2017, 93 percent of children that supposedly had pneumonia went to a health care provider, 91 percent of all infants received three doses of DTP vaccine and 97 percent of children received a second dose of the measles vaccine.
Unclean water has a direct link to the health and life expectancy of those who drink it. UNICEF estimated that, globally, 2,000 children die due to diseases that spread through unclean water sources. In 2013, the World Health Organization began an initiative to improve Macedonia's drinking water and sanitation, after reporting that the country was disposing of most of its wastewater into its rivers and lakes. In 2015, North Macedonia reported that 99.4 percent of its citizens had access to clean drinking water.
Altogether, life expectancy in Macedonia is well within the world average. While there are still changes that the country could make, the quality of life has only gotten better in recent years. Macedonians have clean drinking water, few deaths due to AIDS and some citizens are even working to combat the pollution in the air to provide a better future for them and their country.
– Charles Nettles
Photo: Flickr
https://borgenproject.org/wp-content/uploads/logo.jpg
0
0
Kim Thelwell
https://borgenproject.org/wp-content/uploads/logo.jpg
Kim Thelwell
2019-10-14 07:01:38
2019-12-16 11:46:27
10 Facts About Life Expectancy in Macedonia