10 Facts About Life Expectancy in Finland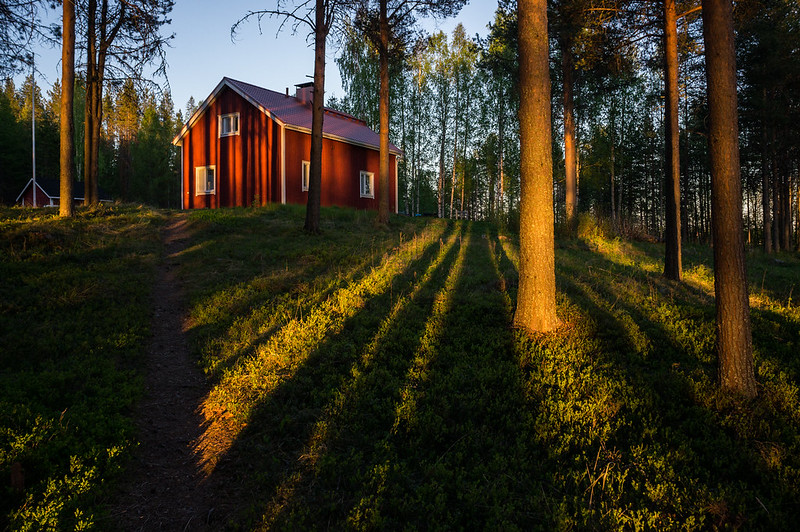 There is much to love about the country of Finland. It's combined geography of scenic seaside towns and expansive forests, along with rich history and unique architecture, make it a naturally attractive travel spot. But it seems to offer even more to those who call it their home. Finland is consistently cited as a model for health and happiness, with studies consistently ranking it as one of the best places to live and heralding its' social services as some of the finest in the world. There can be some benefit in looking at what this country is doing right, and how its' successes might be applicable elsewhere.
10 facts about life expectancy in Finland.
Finland led the World Happiness Report in 2018: The World Happiness Report ranks 156 countries on the happiness of their citizens based on collective surveys, and Finland has continually been in the top five, even taking the top spot in 2018.
Finland has one of the lowest maternal mortality rates: This is one of Finland's most notable successes and one that can be seen as a gauge to the health of the country and quality of life overall. Finland offers maternity packages to new mothers that include necessary supplements and even a bed for the child, along with free clinic visits and social services before and after the pregnancy.
Sudden Infant Death Syndrome (SIDS), the unexplained death of a seemingly healthy baby during sleep, is extremely rare in Finland: There were only six deaths from SIDS in Finland in 2015. Part of the credit for this goes to interventions such as advising the avoidance of parents sleeping in the same bed as their

baby and, as mentioned above, even providing baby's first bed to enable this. 

The Finnish government negotiates the cost of medicines: A list of ten facts about life expectancy in Finland would be remiss without mentioning its' most well-known success story, its healthcare. To anyone in the U.S., this particular aspect of Finnish healthcare may seem almost unimaginable, but in Finland, large pharmaceutical companies do not have the same pull as they do in the U.S.
The average life expectancy is 81.4: To put this in perspective; its' neighbor Russia's life expectancy is a full decade lower, at 71.5.
Finland has experienced a major increase in life expectancy for men: While women's life expectancy has also continued to increase in the country, men have made the greatest jump in recent years. In the past three decades, the life expectancy for men increased by eight years and for women, by five and a half.
Children receive free school meals: This critical but often overlooked element of grade school education is a major and necessary benefit to ensure every student can put their focus on learning. Save the Children has ranked Finland as the third-best country for children.
Finland has made progress in driving down cardiovascular diseases: While alcohol-related illness and obesity remain major challenges for the country, the number of heart disease-related deaths has gone down, due in no small part to a reduction in tobacco use. From 2000 to 2014, the number of adults who use tobacco in Finland went down by a full 8 percent. In addition to bans on public smoking and regulating sales, Finland hopes to completely ban tobacco by 2040.
Finland has a lower housing cost than all of its' neighboring countries: Though some of the more densely populated areas of the country (such as Helsinki) can be more expensive, the country as whole houses its citizens more cheaply, which in turn drives down the cost of healthcare and everything else.
Finland has the lowest wage inequality in the EU: Wage inequality is a detriment to workers in any place it exists. Workers in the highest financial bracket in Finland earn 2.7 times more than those in the lowest. Take Estonia for perspective on this, where the highest earners make more than five times those in the lowest bracket.
– Mike Gates
Photo: Flickr
https://borgenproject.org/wp-content/uploads/logo.jpg
0
0
Jennifer Philipp
https://borgenproject.org/wp-content/uploads/logo.jpg
Jennifer Philipp
2019-08-08 09:17:14
2019-12-17 14:37:47
10 Facts About Life Expectancy in Finland