Zipline Drones Deliver Medical Supplies Across Africa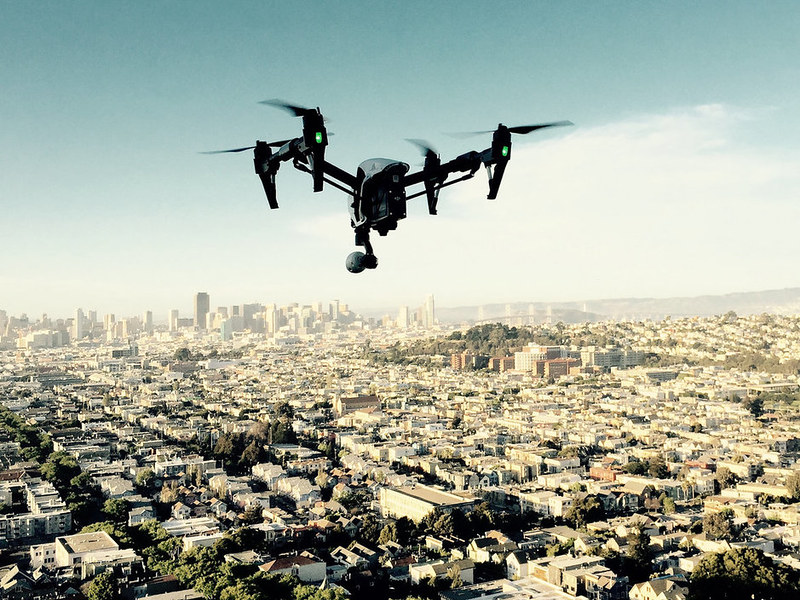 American start-up company Zipline has a dedication to increasing access to necessary goods for people across the world. One of Zipline's main objectives is to help improve health care both domestically and globally. Africa, in particular, could benefit greatly from the company's services. Here is some information about how Zipline drones have been beneficial in Africa.
Health Care and Poverty in Africa
Health care in Africa has been the worst in the world for quite some time, specifically in its sub-Saharan regions. Most of the area simply does not have the infrastructure or available resources to adequately serve the public. Because of this, half of Africa's health services and supplies come from the private sector.
Many African countries, such as Nigeria, Kenya and Uganda, spend less than 10% of their budgets on health care. These nations also have an insufficient number of doctors for their populations. It is not uncommon to see one doctor for every 1,000 people. The need for proper health care on the continent will only increase as its population continues to grow. More than half of the people living in poverty worldwide are in Africa. Even if there were more doctors and medical supplies available, it is likely that many people would not be able to afford them.
About Zipline
Zipline is a U.S. start-up that launched in 2016. The company's primary objective is to solve the world's various accessibility problems. It aims to accomplish this goal by using technology to create an innovative delivery system. Since its creation, Zipline has serviced many countries around the world and continues to add more locations to its operation.
Zipline makes its deliveries via electric aerial drones. In addition to making goods more accessible to people, the company also assists with other regional issues. For instance, by using aerial drones, there are fewer delivery vehicles on the road and thus less traffic. Also, by using renewable energy, there is less air pollution, carbon emissions and use of fossil fuels.
One of the major goods that Zipline transports are medical supplies. Whether it is due to a lack of resources or funding, there are many people in the world without access to adequate health care. By delivering medical supplies worldwide, Zipline is making proper health care services more attainable for even the world's poorest nations.
Zipline Drones in Africa
In its early years of operation, Zipline serviced African countries such as Ghana and Rwanda – the location of its first flight. In 2016, the company successfully delivered blood to a hospital via drone. Prior to this, getting emergency blood to a hospital took up to three hours. Zipline was able to reduce that time down to just 15 minutes.
In addition to blood, Zipline's drone service delivers vaccines. In mid-2021, cases of malaria in Ghana reached between 20 and 30 a day. Once the World Health Organization (WHO) approved the distribution of a malaria vaccine, Zipline got to work. In January 2022, the company began delivering the vaccine to high-risk areas, including Ghana.
Moreover, it appears that Zipline has hardly begun reaching its potential. In 2022, it will be distributing medical supplies and vaccines to two more African nations, Nigeria and the Ivory Coast. Nigeria will be operating with three distribution centers and the Ivory Coast will have four. Both nations will be looking to use the delivery service to strengthen their health care systems.
The Impact of Zipline Drones
Following its first flight in 2016, the company expanded its services to various countries around the world. Within its first year of operation, Zipline made deliveries to 12 hospitals in Rwanda alone. Five years later, it provided 75% of Rwanda's blood supply. It also delivers vaccines to hundreds of hospitals throughout the country.
Zipline is now collaborating with governments of various countries to create a convenient delivery service to improve healthcare across the globe. Zipline's drones are quick and efficient, meaning that they can save delivery times of supplies and vaccines from a few hours to a few minutes. The time saved could easily be the difference in saving someone's life.
In just five years, Zipline was able to make more than 200,000 deliveries in five countries, serve 1,900+ medical facilities and deliver 4.5 million doses of medical supplies. As its technology and logistics continue to improve, Zipline will be able to reach even more people worldwide. With strong infrastructure already in place, the company expects to make quality healthcare accessible to billions of people in the world who cannot otherwise attain it.
– Tyshon Johnson
Photo: Flickr
https://borgenproject.org/wp-content/uploads/logo.jpg
0
0
Naida Jahic
https://borgenproject.org/wp-content/uploads/logo.jpg
Naida Jahic
2022-09-19 01:30:48
2022-09-16 05:11:20
Zipline Drones Deliver Medical Supplies Across Africa