Zimbabwe Human Rights Lawyer Released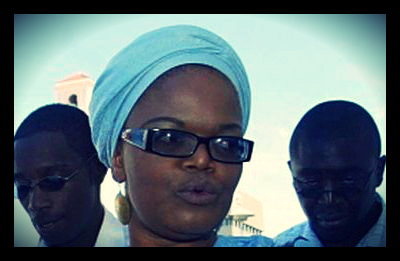 Zimbabwe human rights lawyer, Beatrice Mtetwa, has been acquitted on charges of obstructing justice and being unruly to police.
The recipient of several international awards, Mtetwa grew up in Swaziland, the eldest daughter of 50 children. After earning her law degree, she moved to Zimbabwe after it gained its independence in the 1980's and soon set up her own firm defending victims of the repressive government. She has spent the past three decades defending freedom of speech under President Robert Mugabe, of whom she is a strong critic.
'Beatrice Mtetwa & the Rule of Law' is a recent documentary project about Mtetwa's career-long struggle. Hailed as Africa's top human rights lawyer, her cause is to uphold the rule of law as the foundation for democracy and economic growth. She names Mugabe a dictator, calling him out for creating self-serving, harmful laws which fly in the face of human rights.
Mugabe's long presidency has been fraught with criticisms including his violent land redistribution policy, highly questionable elections, and free speech restrictions. Mtetwa's clients include peace activists and journalists whom she defends on constitutional grounds. Foreign correspondent Andrew Meldrum, for example, was arrested and then deported from Zimbabwe after having been found innocent in the courts. His expulsion, according to Jonathon Moyo, a member of parliament, had to do with the country's right to stop the media from being "hostile" towards Zimbabwean government. A law enacted by Mugabe, which made insulting the president a crime, was recently declared unconstitutional by Zimbabwe's highest courts, but the country is still hostile toward free journalism in general. Currently in Zimbabwe, a person can be sentenced to 20 years in prison for publishing a false statement, creating an obviously unfriendly atmosphere for free speech.
It is this type of corruption which Mtetwa has devoted her career to stopping. According to many, it was her influence in this respect which led to her arrest.
Mtetwa was arrested in March of this year during a raid on the offices of foreign Prime Minister Morgan Tsvangirai. The officers were searching for an official from Tsvangirai's Movement for a Democratic Change. It was alleged that Mtetwa shouted at the officers, saying that their actions were unconstitutional, illegal, and unlawful. It was furthermore said that she insulted the officers by calling them "Mugabe's dogs." Her arrest was widely condemned and interpreted as an attempt to intimidate other Zimbabwean lawyers. Mtetwa herself termed it a "set-up."
On November 25, the courts ruled that Mtetwa's actions had not interfered with the officers doing their jobs, and she was therefore released. But the problems facing Zimbabwe's government remain.
– Kathleen Walsh
Sources: BBC 1, 2, Rule of Law, Washington Post, The Guardian, African Spotlight
https://borgenproject.org/wp-content/uploads/logo.jpg
0
0
Borgen Project
https://borgenproject.org/wp-content/uploads/logo.jpg
Borgen Project
2014-01-01 17:23:03
2017-11-27 13:26:02
Zimbabwe Human Rights Lawyer Released