World Concern Makes an Impact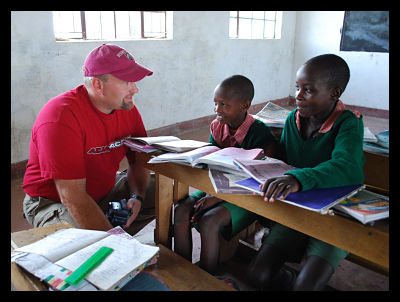 World Concern is a nonprofit organization devoted to transforming the lives of deeply impoverished people. Founded by pharmacist Jim McCoy and Doctor Wilbert Saunders in 1955, the organization was intended to provide resources to hospitals and clinics overseas.
In 1976, the functions of World Concern shifted dramatically when they realized that sending medicines and medical supplies was not enough to aid countries affected by a variety of crisis. They began sending passionate volunteers and expert to work on the ground with people living in the targeted community.
In addition to long-term support, they offer emergency relief support to countries that have experienced earth quakes and tsunamis among other situations. Their most recent contribution to relief was after the devastating earthquake.
World Concern is revolutionary because they work in some of the world's most diseased and dangerous places. Some of these locations include Darfur, Myanmar, Somalia, Ethiopia and Rwanda. In some of the countries World Concern works, literacy rates are as low as 25 percent. A committed staff of approximately 900 people work on behalf of World Concern's mission to aid poor communities.
In addition, 90 percent of the donations World Concern receives go to their programs abroad. They are transparent with their fiscal information to ensure that money is being maximized where it is most effective. Fundraising takes up only 5.2 percent of all expenses and promotions. 4.7 percent goes to management and general administrative duties.
World Concern is devoted to providing clean water to communities. Clean water is pertinent to maintaining the health of the people living in the community. They bring in wells and latrines to facilitate better hygiene and access to clean water.
Another service they provide is bettering children's access to education. Many children in these poor communities have to walk for miles and the classes are usually held is sub standard conditions either outside or in very informal settings.
In poor communities of developing countries the way that most people earn a living is through farming. These forms of subsistence living are vulnerable to food insecurity; reliance on environmental conditions and floods and drought greatly affect the income stability.
World Concern is devoted to the long-term solutions to working out solutions in some of the world's poorest communities. They foster a sense of hope through providing access to education and clean water.
– Maxine Gordon
Sources: CRISTA Ministries, World Concern
Photo: World Concern
https://borgenproject.org/wp-content/uploads/logo.jpg
0
0
Borgen Project
https://borgenproject.org/wp-content/uploads/logo.jpg
Borgen Project
2015-02-26 04:00:36
2020-07-16 09:45:06
World Concern Makes an Impact