Women's Rights in the Dominican Republic: Fighting Violence and Inequality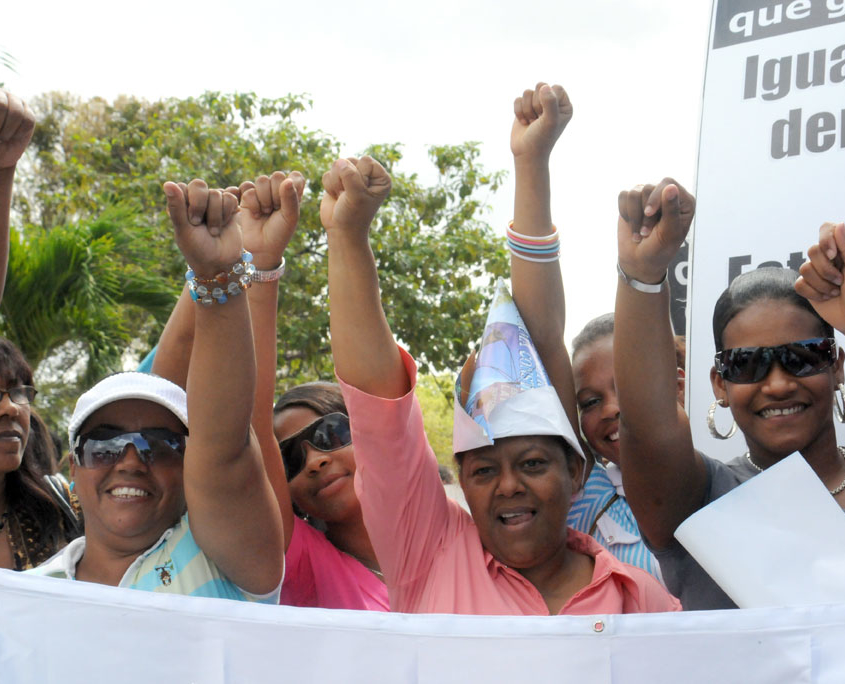 Over 10 million people reside in the Dominican Republic, which is located on the island of Hispaniola between the Caribbean Sea and the Atlantic Ocean. The country offers beautiful beaches and exquisite cuisine, however, beyond the resorts and tourist hot spots are many gender inequalities. Underlying machismo ideologies violate women's rights in the Dominican Republic and marginalized groups especially face maltreatment. Gender-based violence limits women to be active participants in society.
Femicide in the Dominican Republic
The Dominican Republic had the third-highest rate of femicide in 2013. Although the Convention on the Prevention, Punishment and Eradication of Violence Against Women underwent ratification in the Dominican Republic over 20 years ago, violence against women has prevailed. In 2012, reports determined that one woman suffers murder every two days, revealing the economic dependence women have on men, as well as prevalent machismo ideologies.
The government approved a National Human Rights Plan for 2018-2022. It includes plans to initiate anti-discrimination legislation, it still had not fulfilled the commitment by the end of 2019. In fact, 58 women died because of their gender, including attorney Anibel Gonzalez, whose death initiated widespread protests that called for reforms in regard to femicide. By 2017, the country had one of the highest rates of femicide with more than 100 reported cases. Additionally, 5,417 reports of sexual offenses existed in 2019, including 1,106 reports of rape. According to Amnesty International, the Dominican Republic fails to properly collect data that would help determine the scope of ill-treatment toward women, especially inappropriate actions by police. As a result, police brutality has become normalized and authority figures regularly violence women's rights in the Dominican Republic with no repercussions or justice.
Marginalized Groups
Women who are sex workers are even more prone to face ill-treatment and beatings. According to Amnesty International, "police in the Dominican Republic routinely rape, beat, humiliate and verbally abuse women sex workers to exert social control over them and to punish them for transgressing social norms of acceptable femininity and sexuality." This routine criminalization of sex workers violates women's rights in the Dominican Republic.
Gender-based violence remains a problem in Latin America and the Caribbean with marginalized groups. "By passing a law to prevent discrimination against some of the country's most marginalized women, the Dominican Republic could set an example for the rest of the Caribbean to follow in the fight against stigma, machismo and other drivers of extreme violence against women," said Erika Guevara-Rosas of Amnesty International. By doing so, they challenge deep-seated cultural gender ideologies and start new structural change and reform ensues.
Fighting Gender Inequality
Additionally, nonprofit organizations have the potential to greatly impact gender inequality and promote women's rights in the Dominican Republic. For example, Mariposa DR works to "create sustainable solutions to end generational poverty by educating and empowering girls." In 2012, the organization developed an institution that offers a space for young women to engage in sports, receive academic tutoring and other life skill training, connect with peers and develop meaningful relationships with mentors.
According to the Mariposa DR Foundation, "Girls who were once seen as only domestic laborers, caretakers of younger siblings and financial burdens on their families, are now reading, surfing, swimming, going to high school, graduating, earning income and following their passions. They are the untapped talent pool for economic reform and the mothers of our future." In 2019, Mariposa DR raised over $1,443,954. Of this amount, 87% contributed to the development of programs and activities for the girls. During the same year, the organization sent three of their own off to college in the United States. Additionally, Mariposa DR provided an annual week-long health fair where 57 girls had wellness checkups with a 95% attendance rate.
Looking Forward
Through investment in educational training, young women have the potential to challenge machismo and misogynistic ideologies, as well as lower rates of femicide and other forms of abuse. Marginalized groups are especially susceptible to experience abuse, however, organizations like Mariposa DR, equip girls with the tools needed to empower themselves, along with their family members.
– Marielle Marlys
Photo: Flickr
https://borgenproject.org/wp-content/uploads/logo.jpg
0
0
Jennifer Philipp
https://borgenproject.org/wp-content/uploads/logo.jpg
Jennifer Philipp
2021-04-27 07:31:07
2021-04-24 21:57:54
Women's Rights in the Dominican Republic: Fighting Violence and Inequality