Improving Women's Rights in Serbia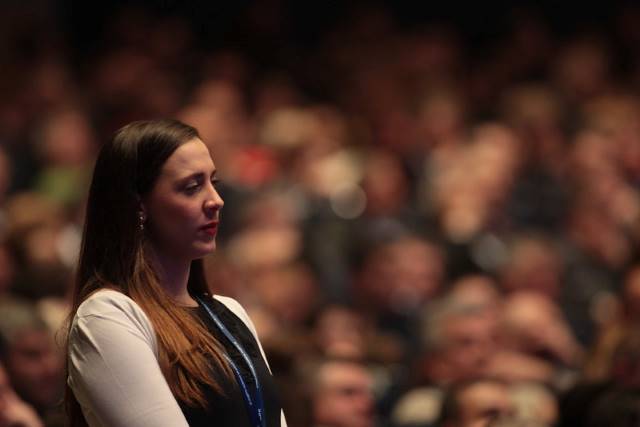 Serbia is a country located in southeastern Europe that has a population of close to seven million people. Additionally, around half of the population consists of women. They often receive unequal rights and treatment. However, women's rights in Serbia are improving. Acknowledgment and representation of women are increasing significantly.
Gender-Based Violence
Gender-based violence is one of the main issues that women in Serbia face. The United Nations Population Fund (UNFPA) and the International Men and Gender Equality Survey (IMAGES) find that violence against women is not uncommon. Research reveals the 76% of Serbian women in secondary school are victims of gender-based violence. Additionally, a survey reveals that about 20% of Serbian men believe that women "sometimes deserve to be hit." In particular, domestic violence often occurs in the privacy of homes. Furthermore, women often do not report this violence.
Domestic Violence in Serbia
Serbia also has a history of overlooking incidents of domestic violence incidents. Domestic violence goes unaddressed due to an inadequate police response, minimal prosecutions and judges who are reluctant to issue protective orders against abusive partners. Feminist movements in Serbia started in the late 1970s, fighting for the protection and rights of Serbian women. The first domestic violence hotline came about as early as 1990. This hotline improved the data on domestic violence and supported abused and at-risk women. Several similar hotlines have since been developed in Serbia.
The UNFPA Serbia and the Government of Serbia are working to improve domestic violence information channels for rural women. In addition, healthcare professionals are receiving training to improve their ability to recognize and address incidents of domestic violence.
Women With Disabilities
In a report, the U.N. Committee on the Elimination of Discrimination against Women (CEDAW) states that women with disabilities in institutions are insufficiently protected from violence and abuse. The Committee further states that Serbian legislation infringes the rights of women with disabilities. These violations occur concerning legal capacity, the right to make decisions and the right to access justice.
In 2015, Human Rights Watch reported "that when women with disabilities are deprived of legal capacity and held in closed institutions in Serbia, violations of their right not to receive treatment without consent and to be free from violence occur." The  Committee recommends that Serbia repeal all laws infringing upon the rights of women with disabilities.
Progress and Improvements
The Office of the High Commissioner for Human Rights (OHCHR) emphasizes that focusing on ending domestic violence and discrimination is crucial in fighting for women's rights in Serbia. Thus, additional legislation for the prevention of domestic violence has been implemented. As a result, Serbia's Council of Suppression of Domestic Violence received a report of around 76,000 cases of domestic violence in 2018. In response, Serbia implemented 18,000 plans for the protection and support of domestic violence victims. Serbia hopes to see an increase in acknowledgment and access to services for women who suffer from gender-based violence.
The political representation of women in Serbia is also significantly improving. There is an increasing amount of female representation in parliament. Currently, around 40% of the National Assembly are women. Women's rights in Serbia continue to improve and gain traction within the nation. With the help of organizations and the government, the future looks bright for Serbian women.
– Jennifer Long
Photo: Flickr
https://borgenproject.org/wp-content/uploads/logo.jpg
0
0
Kim Thelwell
https://borgenproject.org/wp-content/uploads/logo.jpg
Kim Thelwell
2020-10-09 06:38:30
2021-04-29 06:40:10
Improving Women's Rights in Serbia