Everything You Need to Know About Women's Rights in Gabon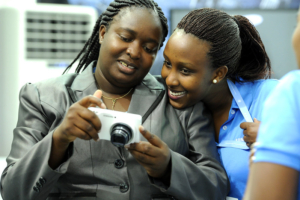 New legislation in Gabon provides women with more rights and reduces gender inequalities. In recent years, women's rights in Gabon improved drastically; however, there is still room for more progress. The following is a brief look into everything about women's rights in the country.
Historical Discrimination
Historically, Gabon is a country with limited women's rights. Gabonese women experience inequalities in marriages, such as husbands having control of their wives' ability to work and women not being allowed to have their own bank accounts. Women also faced gender-based discrimination in financial services, and this made it difficult for them to access credit. Although domestic violence is illegal, it is still prevalent, and authorities rarely intervene to stop it. Female domestic workers often face sexual harassment with minimal resources to obtain legal support.
Gabonese women disproportionately suffer from poverty compared to their Gabonese male counterparts. According to the United Nations Women Count for Gabon, 3% of employed women in Gabon live below the international poverty line compared to 1.3% of employed men. Additionally, 28.5% of women in Gabon above the age of 15 are unemployed, which is 14.1% higher than the unemployment rate for men.
Progress for Women's Rights
In recent years, lawmakers made several legislative strides to improve women's rights in Gabon. In 2021, Gabon passed new legislation to prevent discrimination against women in the economy and financial institutions and decrease violence against women.
The Gabonese government also changed laws concerning marital rights. In the past, the government required women to get the permission of their husbands to administer marital assets. With the passing of these new shared marital assets laws, women now have equal rights to administer those assets. Women can also open bank accounts separate from their husbands, own property and be the official heads of their households.
Barriers Against Women in Gabon
According to the U.S. State Department's 2022 Human Rights Report for Gabon, societal barriers prevent women from reporting sexual assault and rape. Although the law criminalizes rape, victims are typically unwilling to testify. Researchers found that almost half of Gabonese women experienced domestic violence. A women's advocacy NGO found rape remains a prevalent problem in Gabon, with societal disapproval discouraging discussions about it, leading victims to often refrain from reporting incidents due to fear of retaliation or humiliation.
Women and girls in poverty continue to endure exploitation in various areas, including restaurants, servitude and the commercial sex trade. Their conditions include forced labor, little pay and long hours. There are still no laws that require equal wages for men and women. As things stand, women earned lower wages compared to men for performing equivalent work.
Looking Ahead
Key women leaders, such as First Lady Sylvia Bongo Ondimba, Minister of Social Affairs and Women's Rights Prisca Raymonda Nlend Koho and Vice President Rose Christiane Ossouka Raponda continue to fight for the improvement of women's rights in Gabon. In 2020, they began implementing a strategy to promote women's rights. Their efforts contributed to the passing of a new labor code that grants women access to employment in all jobs and sectors of work.
Gabon also implemented new legislation which better protects women from violence. With research showing that 90% of sexual violence victims in Gabon affect women, this legislation is an important step in protecting women from violence. Gabon's new law establishes criminal penalties for violence against women. It also requires protection orders to be given to victims of violence within two days of receiving a report of violence occurring.
These advancements are just a few crucial actions taken to improve women's rights in Gabon. And the country's leaders continue to fight for more rights and equal treatment for Gabonese women.
– Marisa Del Vecchio
Photo: Flickr
https://borgenproject.org/wp-content/uploads/logo.jpg
0
0
Jennifer Philipp
https://borgenproject.org/wp-content/uploads/logo.jpg
Jennifer Philipp
2023-07-06 07:30:39
2023-07-07 01:10:08
Everything You Need to Know About Women's Rights in Gabon