USAID Empowering Women in Africa's Energy Sector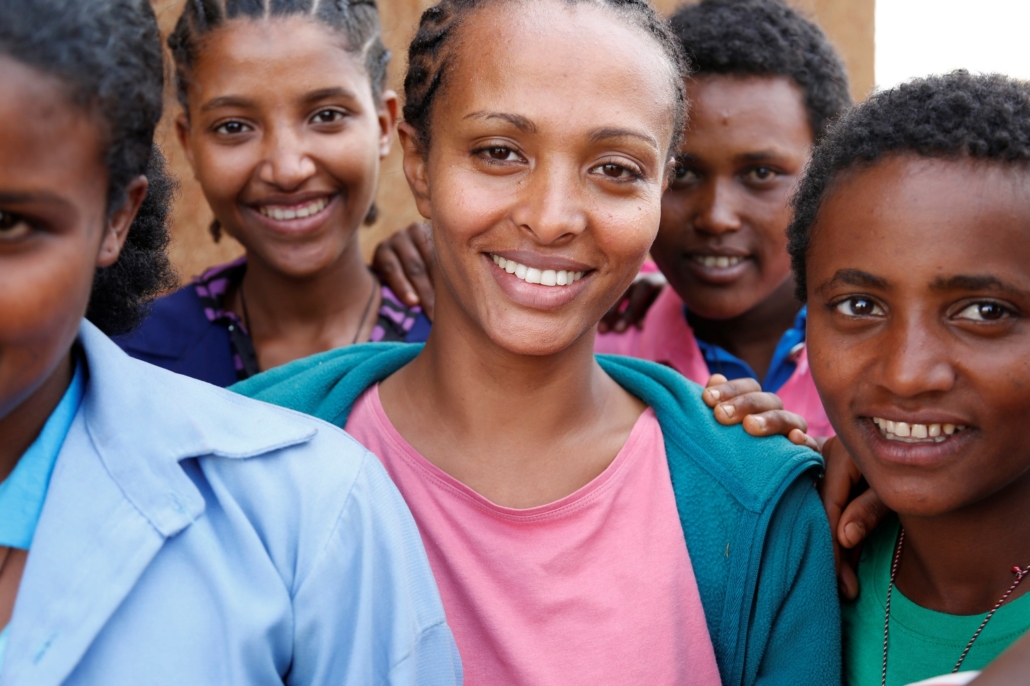 Energy and utility companies can play a significant role in financial growth and social progress within lower-income countries. Through employment and expansion of electricity access, these companies provide infrastructure crucial to development, especially in regions such as sub-Saharan Africa with wide disparities in access. However, established gender inequalities have prevented women from obtaining the same opportunities as men within the energy sector. In partnership with African governments, USAID is sponsoring the Women in African Power Network, which promotes women in Africa's energy industry and their equal opportunity to join the workforce.
Access to Power in Sub-Saharan Africa
Approximately two-thirds of individuals in sub-Saharan Africa are without reliable electricity, according to USAID's Power Africa. Limited access to power in sub-Saharan Africa has led to gender disparities because it poses a challenge to women's health, employment and education. Access to electricity ensures safer childbirth procedures and allows for greater numbers of women to be employed or attend school. Another challenge to limited access to electricity is that women in sub-Saharan Africa frequently experience ill-health effects due to fuel-based electricity as they generally remain in the home for longer periods of time. Thus, many governments have begun to recognize the importance of including women in the implementation and decision-making of energy expansion initiatives in sub-Saharan Africa.
Gender and the Energy Sector
Studies by the International Union for Conservation of Nature occurred jointly with USAID and Power Africa in 2019, which found that women held only 6% of executive and leading roles in the energy sector in sub-Saharan Africa. Women also comprised roughly 16% to 20% of the general power sector workforce.
USAID has stressed the importance of closing this gender gap. According to an article on its strategy to increase the number of women in Africa's energy sector, the U.S. agency described the "strong correlation between gender diversity and a company's financial performance." When women enter leadership positions, this beneficial economic trend is even more pronounced: companies that ranked highest in gender diversity in administrative roles had 14% higher return on investment than other corporations. Due to gendered differences in energy usage, women have valuable perspectives as decision-makers and consumers that provide crucial insight into the design and execution of new energy technologies.
In response, governments are creating more inclusive frameworks to advance the recruitment of women in Africa's energy sector. As of 2018, almost 75% of energy-planning frameworks address gender inequality and several recognize the capability of women to lead the energy sector in innovation, efficiency and problem-solving.
USAID and the Power Africa Campaign
As part of the Power Africa campaign devoted to bringing electricity to all in sub-Saharan Africa, USAID partnered with African governments and IUCN to launch the Women in African Power Network (WiAP) in 2015. WiAP empowers women in African energy companies through professional growth opportunities, skill development workshops and networking facilitation that encourages connections between women in the industry. These connections also facilitate important mentorship opportunities for those who wish to join the workforce or rise within its ranks. Regional networks such as Women in Rwandan Energy and Women in Renewable Energy Nigeria promote more focused conversations among women within specific nations or departments.
By fostering professional advancement opportunities, WiAP aims to increase the number of women employed in the energy sector and to empower women who already work within it. With the skill development and empowerment cultivated within the network, the USAID initiative is working to close the gender gap in the energy sector and stimulate the accompanying economic benefits.
Though there are considerable gender disparities in employment in the energy sector, governments and outside organizations have begun to implement policies and plans to promote the inclusion of women in Africa's energy sector. The Women in African Power Network, a network that emerged under USAID's Power Africa initiative, aims to establish women's networking groups and to develop their professional skills. WiAP operates with the knowledge that women are critical to the energy industry as female leadership has historically correlated with economic and social development.
– Sarah Stolar
Photo: Flickr
https://borgenproject.org/wp-content/uploads/logo.jpg
0
0
Yuki
https://borgenproject.org/wp-content/uploads/logo.jpg
Yuki
2021-06-14 01:30:26
2021-06-16 09:45:22
USAID Empowering Women in Africa's Energy Sector