2016 Women Deliver Conference: Advocating for Health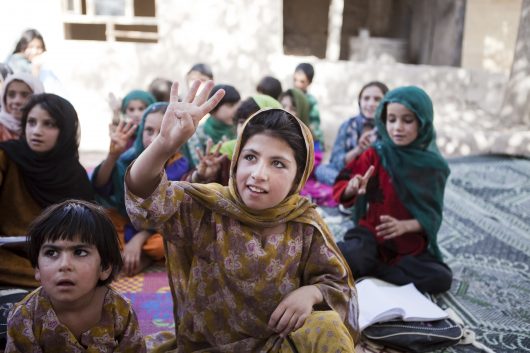 The 4th annual Women Deliver Conference, the largest conference in the world discussing women's rights and issues, was held on May 16-19 in Copenhagen, Denmark.
Women Deliver is an organization that advocates for women's and girls' health and well-being. The organization holds conferences and focuses on building partnerships, gaining new allies, and developing and sharing advocacy tools to help others participate in the cause.
Building on the success three previous Women Deliver Conferences, the Conference focuses this year on the Sustainable Development Goals (SDGs) laid out by the United Nations. Specifically, the focus will be on women's health issues and women's and girls' education and economic empowerment.
5,700 policymakers, researchers and advocates participated in what is being called the largest convention to discuss female rights in a decade. People from 2,000 organizations and 169 countries all convened in an effort to bring women and girls to the forefront of the SDGs. Among the participants were journalists, young people and representatives from both the private sector and UN agencies.
This is an important time to bring attention to the SDGs and make progress towards those goals.
In a blog for the Council on Foreign Relations, Dr. Daniela Ligiero, Vice President of the Girls and Women Strategy at the United Nations Foundation, explains why now is such an important time to take a real look at female rights.
One of these reasons is that it is important to revitalize the community's energy in addressing women's rights. As Dr. Ligiero points out in her blog, the biggest threat to the SDGs is the loss of momentum driving the impetus to find real strategies and solutions for approaching the very real problem of gender inequality around the world.
Additionally, the discussion of women's rights cannot be limited to Goal 5 of the SDGs, which pertains to gender equality alone. Other goals of the SDGs that focus on education and on health issues must be included in the big picture in order to make real advances for women and girls as a whole.
The Conference provides scholarships for participants to travel to the event and has inspired a lot of participation, with over 5,000 applicants.
The biggest hope for the Women Deliver conference is to take the ambitious goals set forth for improving women's and girls' rights and create concrete strategies for accomplishing them.
– Katherine Hamblen
Photo: Flickr
https://borgenproject.org/wp-content/uploads/logo.jpg
0
0
Borgen Project
https://borgenproject.org/wp-content/uploads/logo.jpg
Borgen Project
2016-06-11 01:30:08
2020-06-18 18:55:07
2016 Women Deliver Conference: Advocating for Health