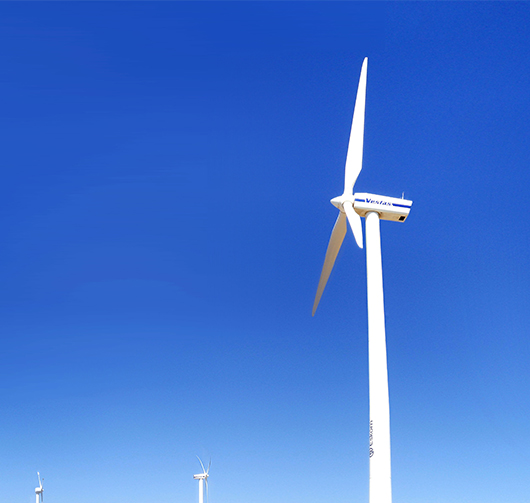 Construction has begun on the Lake Turkana Wind Power Project, which will become Africa's largest wind power farm. It is estimated to be finished by 2017 and the farm will produce a fifth of Kenya's total energy. Additionally, Kenya Power has signed a contract to purchase energy from the farm for the next 20 years. The 40,000-acre farm has 365 turbines and will take advantage of a low-level jet stream known as the "Turkana Corridor Winds," which blow year round.
Regarding the powerful wind speeds and the energy potential, Carlo Van Wageningen, director of the Lake Turkana Wind Project, states, "On average, we obtain 11.8 metres per second. Now, if you make a comparison with onshore wind farms in Europe, you're looking at a good wind site being about 7.5 to 8 metres a second at best."
Investors from the European Union have financed the USD $690 million project with the African Development Bank. The program is a milestone in a broader global effort to maximize Africa's wind power production. Wind power has taken off already in many African countries, such as Morocco, Sudan and South Africa. More than two thirds of Africa's total population does not have access to electricity. These efforts aim to provide universal access for impoverished Africans living in both urban and rural areas.
In January, a transmission line failure caused a power outage that left over half the country without electricity for four hours. It is absolutely necessary for a country of 4 million people to have a more reliable and accessible source of energy. While power interruptions are becoming increasingly less common, these blackouts can have severe implications for families living in poverty.
The wind farm's completion is coming at a crucial time for the country. Approximately 80,000 South Sudanese have taken refuge in Kenya to escape their civil war. This massive migration has greatly increased the need for electricity, both for native Kenyans and for refugee camps. Less than 25 percent of Kenyans have access to electricity, but it is estimated that the farm's energy will provide the majority of the population with access to electricity.
Additionally, the farm will provide temporary construction work for almost 2,500 Kenyans and will employ 200 full-time upon completion.
The outlook for the future is quite promising as well. Eight African countries have the most wind energy potential among developing world nations. The International Energy Agency (IEA) estimates that sub-Saharan Africa alone could produce twice the energy that Africa as a continent currently consumes.
The IEA estimates that by 2040, wind power capacity in sub-Saharan Africa will increase by 12 gigawatts. There are one billion watts per gigawatt and a single LED light bulb requires approximately 15 watts. For a continent that is so severely energy-deprived, a seemingly basic amenity like a light bulb can make a monumental impact.
– The Borgen Project
Sources: QZ, AFKInsider, CNBC
Photo: Flickr
https://borgenproject.org/wp-content/uploads/logo.jpg
0
0
Borgen Project
https://borgenproject.org/wp-content/uploads/logo.jpg
Borgen Project
2015-07-26 09:06:03
2022-01-19 00:39:31
Wind Power in Africa