Addressing Water Scarcity in Mexico City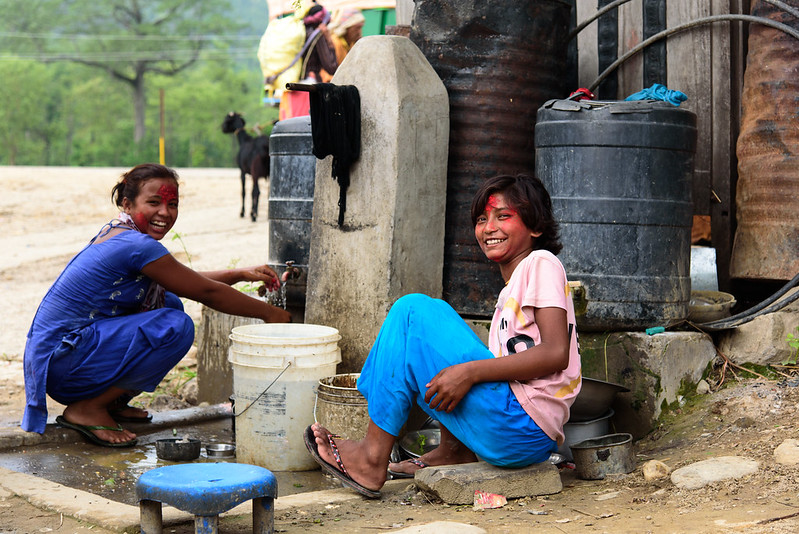 Mexico City is the largest city in the Western Hemisphere with about 22 million residents. Additionally, the city uses a lot of water. Mexico City draws on a vast sub-surface aquifer to supply water to millions of residents. Water scarcity in Mexico City continues to increase due to the aquifer shrinking every year.
The Problem
Water scarcity in Mexico City is surprising because the city should have plenty of water. In fact, the area receives more annual rainfall than London, leaving one to wonder where it all goes.
The answer to that question lies partly in Mexico City's other water problem: flooding. The heavy rainfall that occurs every year during the wet season results in floods that stop traffic, damage buildings and cause sewage overflow. The city has created infrastructure to channel rainwater out of the area to prevent flooding. Furthermore, the existing infrastructure that pipes water is outdated and inefficient. Mexico loses about 40% of water due to leaky pipes. As the city expands and more concrete and asphalt cover the ground, less water will percolate through the soil into the aquifer. In short, as the city expands, the aquifer will get exponentially smaller.
Widespread shut-offs of city pipes are becoming more common due to the growing water scarcity. This disproportionately affects impoverished areas of the city. Additionally, the COVID-19 pandemic has only exacerbated this problem and has made the already unreliable water distribution trucks even harder to find for thousands of residents.
Isla Urbana
The nonprofit organization Isla Urbana teamed up with Mexico City's government regarding the rollout of a rainwater catching system. This system promotes sustainable, reliable water access in areas outside of the city's central hydraulic network. Additionally, this system goes on the roof and costs around $750. Furthermore, it catches and filters rainwater for use in bathing and household chores. Carbon filters can provide potable water. Additionally, Isla Urbana's system is capable of supplying households with 40% of their annual water usage.
However, rain-catching systems have the obvious shortcoming of requiring rain to function. Mexico City does receive heavy rainfall. Yet, the city receives rainfall in only a few, select months. It also experiences a few large storms.
Ecoducto
The Mexico City planners decided to bury the area's biggest river under concrete to make room for more buildings. Since then, the now underground river has become contaminated with waste from the city and is unusable without filtration. Thus, Ecoducto is one project that aims to use natural vegetation to filter the river's water for public use by uncovering the river. Ecoducto is a 1.6 km long linear, living park above the Rio Piedad that also functions as a completely natural filtration system.
Furthermore, it takes water from the Rio Piedad and removes up to 99% of the bacterial content in the river. Ecoducto removes E. Coli from up to 30,000 cubic meters of water per day. Fortunately, Ecoducto costs much less to build and maintain than more expensive, fossil-fuel-reliant treatment plants. Furthermore, it currently operates at a fraction of the scale that the entire Rio Piedad could if it were daylight.
Both proposed solutions to combat water scarcity in Mexico City are in their early stages. In addition, the government's promotion of both points to an initiative that improves water quality and access. As the weather becomes increasingly unreliable due to environmental challenges, solutions such as Isla Urbana's rain-catching systems and the Ecoducto represent the future for sustainable and affordable resource use.
– Kieran Hadley
Photo: Flickr
https://borgenproject.org/wp-content/uploads/logo.jpg
0
0
Kim Thelwell
https://borgenproject.org/wp-content/uploads/logo.jpg
Kim Thelwell
2021-04-16 07:31:05
2021-04-13 06:33:15
Addressing Water Scarcity in Mexico City