Vulture Capitalism Circles Argentina and Developing World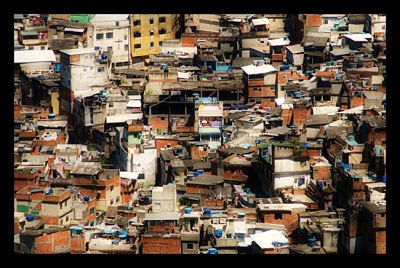 Long before the global recession, Argentina defaulted on a staggering $81 billion of national debt in 2001. The government was able to renegotiate with its bondholders in subsequent years—93 percent of them agreed to make do without the monetary sum previously owed by accepting exchange bonds with lower returns. The remaining holdouts, however, refused the offer—demanding that they be repaid in full despite the country's continued economic plight.
Moreover, many of the indignant creditors swept in immediately after the default to buy the bonds under-priced. These vulture funds systematically buy up cheap credit from nations in crisis only to sue them later in order to profit. One of the major vulture funds behind Argentina's ensuing litigation headache is NML Capital. Its owner, Paul Singer, is an American CEO with a net worth of $1.3 billion and is oft-credited as the father of vulture capitalism.
Historically, Singer's cunning entrepreneurship has spared no mercy. In 1996, he purchased a bond from Peru for $11 million, sued, and received a return of $58 million. In subsequent years, he would go on to sue the Republic of Congo for a sum 40 times the original $10 million he paid and take nearly $40 million of the nation's oil sales. Argentina, Singer's latest victim, has likewise been struggling against his tactics.
As a prominent businessman, Singer not only has the financial support but also the political backing he needs to win these big cases. Not only has he made a name for himself as one of the leading contributors to Republican election campaigns, but he has also worked with Democrats to lobby against Argentina through the American Task Force Argentina—which claims to represent hardworking American taxpayers. This allegation, however, could not be any further from the truth. After all, NML Capital is strategically headquartered in the Cayman Islands for tax evasion purposes.
Argentina, on the other hand, has equally eminent supporters. The International Monetary Fund was amicus curiae to Argentina. As Eric LeCompte, Executive Director of Jubilee USA, states, "The IMF understands the ruling will go well beyond Argentina – it will have serious repercussions on poverty around the globe. If these hedge funds win it will harm legitimate investors and poor people." The Obama administration has expressed similar sentiments and lent vocal support on behalf of Argentina's national sovereignty.
Although the United States Court of Appeals for the Second Circuit recently upheld a lower court ruling in favor of NML Capital and its fellow hedge funds—ordering Argentina to pay $1.3 billion to the plaintiffs, no measures to enforce the ruling were established.
In the meantime, it remains to be seen whether the case will be granted certiorari by the United States Supreme Court, Argentina's final platform of hope before President Cristina Fernandez de Kircher is forced to default on even the exchange bonds—which would only serve to further exacerbate the country's financial quagmire.
If the Supreme Court justices choose to pick up the case and rule in favor of Argentina, they could establish precedent that benefits impoverished nations and legitimate creditors everywhere. Conversely, if the Court of Appeals ruling is upheld, vulture fund activity would go largely unchecked—creating conditions for a bleak world in which developing nations find themselves constantly indebted to unethical lenders and unable to escape from the cycle of poverty.
– Melrose Huang
Sources: Common Dreams, New York Times, IPS, The Guardian, FRANCE 24, Huffington Post
https://borgenproject.org/wp-content/uploads/logo.jpg
0
0
Borgen Project
https://borgenproject.org/wp-content/uploads/logo.jpg
Borgen Project
2013-08-02 20:07:51
2017-11-13 10:08:46
Vulture Capitalism Circles Argentina and Developing World