Victims of Rape in Haiti Stand Up for Justice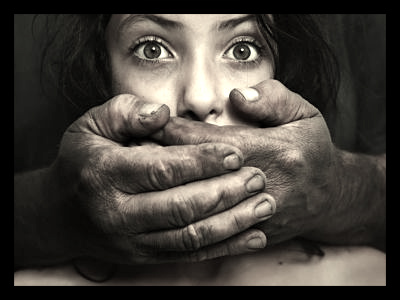 Loutchama was just 12 years old when she was a victim of rape in Haiti. Her attacker, a man named Etienne Rene, and Loutchama's neighbor at the time, reportedly had noticed none of her family members were home on April 30, 2011. After hearing of the rape, a physical altercation between Rene and Loutchama's mother, Adrienne, would result in Adrienne's eventual arrest.  Yet, while Rene, too, was arrested at his home soon afterward and would eventually be put on trial and sentenced to 15 years in prison, Adrienne feels devoid of justice. Loutchama died on August 26, 2013, and Adrienne believes it to be a direct result of Rene's sentencing.
It would not be until a year and a half after Loutchama and her mother filed for rape against Rene that he would be sentenced. Haiti's Minister of Justice, Jean Renel Sanon, says that it usually takes "four months" from the time a rape is reported to make it to court. Yet, all too regularly, cases are prolonged. Inevitably discouraged by Haiti's judicial patriarchy, cases are usually given up by the victim mere months after their happening.
Poverty is a factor, too. Those with more money can afford to have warrants served expeditiously, guaranteeing them quicker justice. Yet, for the majority of poor Haitian women, their cases — which are at the hands of the judge — can be held stagnant for as long as five years if they are not dropped prior. A UN study conducted in 2012 proved just this. In a sample of 2010 reports, only one of a total of 62 rape cases filed over a three-month period made it to court.
For women like Loutchama, going through the judicial process is a constant reminder of their attack. Many of these women, most who work as street vendors, cannot afford a day off from work to go to trial and, subsequently, resort to unofficial monetary arrangements with their rapists. Of course, this poses a major problem. More often than not, poor rapists cannot actually afford to pay their victims, and zero judicial ties to the promise results in complete injustice.
Now crippled by her daughter's death and worried for her own safety, Adrienne — who, prior to the case, had never even heard of the term "human rights" — believes Rene's payback has just begun. "I'm poor," she said. "And I will never have justice."
Yet, Rene's 15-year sentence may just be the long-awaited beginning of said justice for rape victims in Haiti. Through the recent works of Haitian organizations such as the Bureau des Avocats Internationaux, more rapists are being persecuted than ever before. In 2011, 13 of 22 rape cases resulted in conviction. While rape culture in Haiti is still all too prominent, many of these women are just beginning to feel secure enough to stand up for their own human rights.
– Nick Magnanti
https://borgenproject.org/wp-content/uploads/logo.jpg
0
0
Borgen Project
https://borgenproject.org/wp-content/uploads/logo.jpg
Borgen Project
2014-05-30 12:00:30
2017-03-20 14:07:28
Victims of Rape in Haiti Stand Up for Justice