Unmasking Human Trafficking in Gabon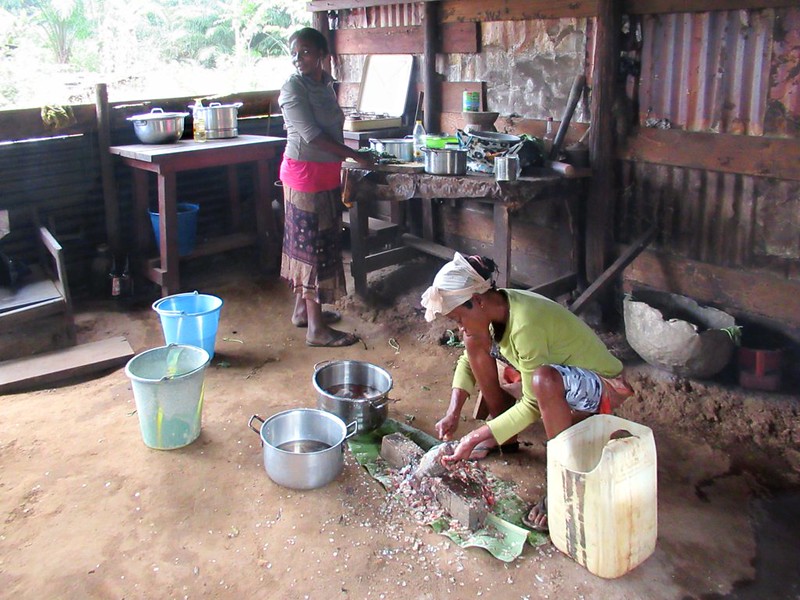 Gabon is a Central African nation with an abundance of culture, wildlife and landscapes. However, the country faces a range of challenges, including its continuous and worsening struggle with human trafficking. Gabon finds itself in a challenging predicament as it has become a popular location for human trafficking, especially child trafficking. Mélanie Mbadinga Matsanga, Gabon's social affairs director-general, even referred to Goban as an Eldorado for human trafficking.
There has been a steady decadence in the severity of human trafficking in Gabon. The nation has witnessed unrestrained and swiftly burgeoning growth of trafficking with no rigorous systemic mechanisms to tackle the issue.
Between 2003 and 2010, there were no trafficking-related convictions in Gabon, while the nation has downgraded to a Tier 2 Watch List in the U.S. Department of State's 2022 report.
The Reality of Gabon's Human Trafficking
Gabon has become a popular transitory or final destination for human trafficking victims of West and Central Africa. Gabon both receives and sources trafficked people. Those who end up trafficked often by force become street vendors, transportation assistants, mechanics, fishermen, domestic servants, illicit gold miners, wildlife trafficking or sex workers, according to the Department of State.
The state of human trafficking in Gabon is due to its inadequate systems to prevent and address the issue at hand. A glaring indicator of this absence of systemic instruments is the nation's inability to adopt an anti-trafficking national action plan (NAP) for the third consecutive year. To compound the issue, the federal government has neglected to create a functioning anti-trafficking coordination system within the national inter-ministerial commission.
Moreover, the lack of national coordination has also made data collection and usage immensely more complicated, thereby hindering the ability to properly understand, investigate and prosecute. For instance, the Gabonese authorities claim to have begun 10 human trafficking-related investigations, while there were zero in 2020 and only three in 2019, according to the Department of State.
Corruption and Collusion
To aggravate the situation, there have been persistent accusations and a scarcity of inquiries for governmental corruption and collusion in human trafficking. Experts have alleged that there has been intentional postponement or dismissal of trafficking cases that bribed judges cause. The Department of State suggests that while the government contends that delays stem from legal inadequacies and the absence of knowledge, the lack of concrete action against corruption accusations foments concerns.
Furthermore, Gabon's existing anti-trafficking programs and committees lack transparency and commitment. The government has not disclosed the funding for the nation's anti-trafficking programs and the government's interministerial committee against trafficking has not convened since 2019. There is a discouraging aura of depreciation and inconsequence to solving these heinous crimes.
Gabon's Poverty and Human Trafficking
In the shadows of human trafficking in Gabon lies a root catalyst of systemic inequalities and disparities. Poverty renders certain groups significantly more susceptible to exploitation and possible trafficking. Conflict, lack of access to professional and educational opportunities and mass displacement all have poverty as a central element that leaves individuals especially vulnerable.
U.N. Special Rapporteur on Trafficking in Persons Joy Ngozi Ezeilo emphasizes how poverty, some traditional Western African and domestic work's high demand in high Gabonese society are the foundation for the nation's human trafficking issues. The dire conditions people face in extreme poverty leave them desperate and more likely to accept risky jobs or sell their daughters into marriage. Traffickers meticulously scout potential victims who live in a cycle of poverty, miseducation, unemployment, desperation and violence.
International Organization for Migration (IOM)
While the concerns and shortcomings of Gabon's handling of its human trafficking situation, the national government and international institutions have made genuine efforts to tackle the issue.
One of the institutions that has been playing a vital role in the fight against human trafficking is the International Organization for Migration (IOM). IOM assists the Gabonese government in managing migration-related issues, emphasizing mixed population movements, migration governance and migration flows.
The return and reintegration of migrants, including minors in reception centers and adult migrants, is a crucial component of IOM's activity in Gabon. IOM helped 143 migrants, the majority of whom were trafficking victims, return safely and integrate into their communities in 2020 and 2021 alone.
In addition, IOM Gabon works to advance the goals outlined in the Global Compact for Safe, Orderly and Regular Migration (GCM). The organization helps to ensure that migration is secure, effectively managed and advantageous for both migrants and the societies they join by cooperating with this global endeavor.
Future Hopes
Gabon is in dire need of action and attitudinal change in order to properly solve trafficking in its nation. "I am confident that Gabon can become a model for other countries in the region and beyond in the fight against trafficking," said Joy Ngozi Ezeilo
With the appropriate mechanisms in place that strengthen prevention, ensuring the protection and reintegration of victims, paired with the support of international organizations, there is a genuine possibility of amending human trafficking in Gabon and creating a brighter future for its people.
– Agustín Pino
Photo: Flickr
https://borgenproject.org/wp-content/uploads/logo.jpg
0
0
Jennifer Philipp
https://borgenproject.org/wp-content/uploads/logo.jpg
Jennifer Philipp
2023-07-05 07:30:18
2023-07-03 02:24:21
Unmasking Human Trafficking in Gabon