Univoca Translation App Helps North Koreans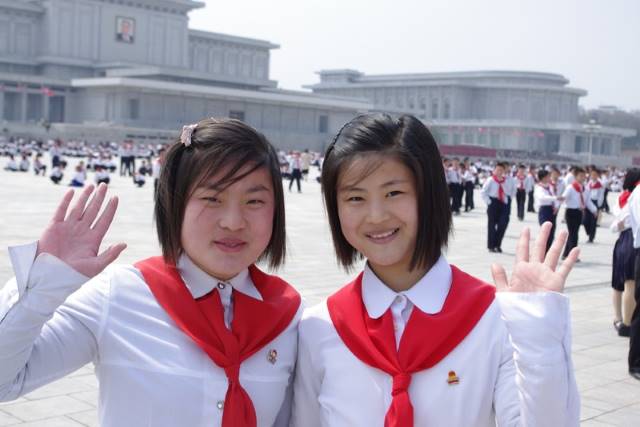 North Korean defectors are Koreans who have fled North Korea seeking asylum in South Korea or other nations, mainly due to "political, ideological and economic reasons." When North Korean defectors flee to South Korea, one particular challenge they endure is the language barrier. The two Koreas once shared a common language, but after years of conflict, the languages today are much different. The Univoca app, designed in South Korea's capital city of Seoul, is a South Korean-North Korean translator app that has proven useful for learning new vocabulary to helps bridge the linguistic divide. Bridging the linguistic divide helps North Korean defectors better transition to living in South Korea.
Korean Dialects
The North Korean language has always remained the same. It is known as Chosŏnŏ, whereas Hangugeo is the language of South Korea. The alphabet is the same but there are visual variations in terms of spacing, connection and appearance. Some words look completely different but most of the difference is in the dialect and pronunciation.
The developing democratic nation of South Korea frequently pokes fun at the northern dialect in comedy acts for seeming "quaint or old-fashioned. The government of the north, is of a hereditary nature as it is a family dictatorship that some often call a "hereditary dictatorship." North Korea does not allow anything to stray from its traditional and conservative history. Defectors that have fled to South Korea often flee in a desperate attempt to leave their pasts behind them and begin a new life that does not involve dictatorship. Univoca, short for unification vocabulary, helps bridge linguistic barriers.
After the arduous journey to South Korea, many defectors describe the struggle with the language to be one of the biggest hardships. North Koreans can only understand about half of the language in South Korea. Defectors compare the transition to learning an entirely new language. Although they are eager to start a new life, the language barrier makes transitioning difficult.
The Univoca Translation App
South Korean teachers are hopeful that the Univoca app will help new defector students better understand their learning material. This, in turn, should help them progress in their educational endeavors. Univoca offers some independence from constantly relying on others to teach and translate the language.
The developers of Univoca's dictionary deliberately and considerably chose the first 3,600 words of Univoca's dictionary. Co-developer, Jang Jong-chul said, "We first showed this typical South Korean grammar textbook to a class of teenage defectors who picked out the unfamiliar words." The creators also consulted older North Korean people to help with producing accurate translations.
Univoca users are able to type in the unknown word or scan a photo of it with a cellphone camera. The app then produces the appropriate translation. Univoca also offers commonly used phrases to guide users through basic activities such as ordering food off of a menu or asking for directions. Subscribers are able to add suggestions of words that they would like Univoca to add to the dictionary. This leaves room for a continually growing translation app.
The Univoca translation app is a simple solution with a tremendous impact. Univoca helps North Koreans transition to life in South Korea by offering assistance with the linguistic barriers that present themselves.
– Sarah Ottosen
Photo: Flickr
https://borgenproject.org/wp-content/uploads/logo.jpg
0
0
Kim Thelwell
https://borgenproject.org/wp-content/uploads/logo.jpg
Kim Thelwell
2021-04-22 01:30:29
2021-04-20 13:31:37
Univoca Translation App Helps North Koreans