How Uniqlo Is Fighting Poverty in Bangladesh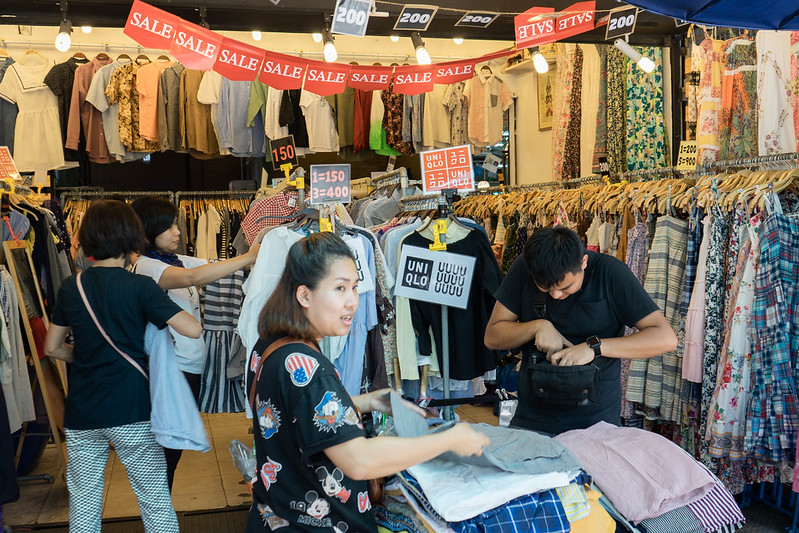 Located next to India and Myanmar, the South Asian country of Bangladesh has the eighth-highest population in the world. In Bangladesh, more than 20% of the population lives below the poverty line, surviving on less than $5 a day. Japanese clothing company UNIQLO, founded in 1949 and owned by the holding company Fast Retailing, is working to fight poverty in Bangladesh. UNIQLO has a commitment to the idea that creating and selling high-quality clothes can help create a sustainable society.
Social Business of Grameen UNIQLO in Bangladesh
In 2010, along with a microfinance organization called the Grameen Bank, Fast Retailing founded Grameen UNIQLO to solve health issues, unemployment and poverty in Bangladesh. Local factories that produce all goods for Grameen UNIQLO provide a safe and secure workplace that is not common in Bangladesh. The company educates partner companies on safe workplaces as well. The entire process of Grameen UNIQLO's business, from producing and marketing to selling, takes place in the country. Moreover, all of Grameen UNIQLO's revenue goes toward investing in local businesses, and the company distributes clothes for people in need due to poverty or natural disasters. Through creating jobs and reinvesting money in local businesses, Grameen UNIQLO has fought against poverty in Bangladesh.
Empowering Women to Be Independent
Grameen UNIQLO also focuses on empowering women and helping them be financially independent. Women traditionally tend to be financially dependent because of their limited opportunities in Bangladesh. The company provides job opportunities for women, who are referred to as the "Grameen Ladies." These women get a low-interest loan from Grameen Bank to become financially independent, and they also work with UNIQLO to design clothes.
UN Educational Program for Women
The company also offers an educational program in collaboration with U.N. Women. In the program, female workers get training regarding workers' rights, health and gender equality. The advanced training program for selected workers provides the class with the necessary skills for higher positions. The companies participating in this program believe that empowerment for women increases the competition and the overall quality of the community, helping to reduce poverty in Bangladesh. Importantly, Fast Retailing tries to gain a better understanding of the situation and the difficulties women face so that it can address these issues more effectively.
The $1 Million Scholarship Program
Fast Retailing launched a scholarship program at the Asian University for Women in Bangladesh to help students who struggle to afford higher education. In addition to the scholarship program, the company also provides an internship opportunity for students to work at Grameen UNIQLO and visit the company in Tokyo. These students can gain experience in marketing, market research and management during the internship program.
Grameen UNIQLO and Fast Retailing have made efforts to fight against poverty in Bangladesh through retail business. They have created job opportunities, a scholarship program, investments in local businesses and programs to help women to be financially independent. Grameen UNIQLO has developed a great model for other businesses to support local communities, fight poverty and help people develop self-sufficiency.
– Sayaka Ojima
Photo: Flickr
https://borgenproject.org/wp-content/uploads/logo.jpg
0
0
Kim Thelwell
https://borgenproject.org/wp-content/uploads/logo.jpg
Kim Thelwell
2020-08-28 13:39:20
2022-04-13 08:41:00
How Uniqlo Is Fighting Poverty in Bangladesh