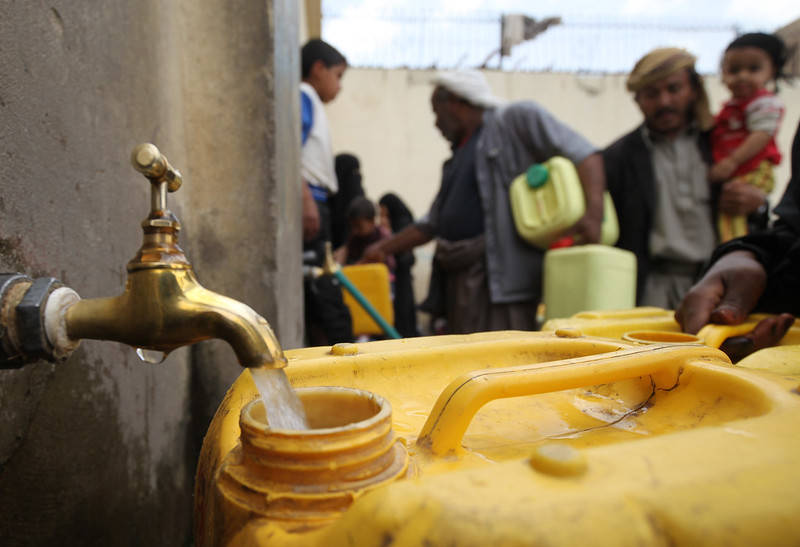 According to a joint report from the United Nations International Children's Emergency Fund (UNICEF) and the World Health Organization (WHO), one in four of the world's health care facilities does not have adequate access to clean water and sanitation services, including sewer access. This means that about 2 billion people face a lack of clean water in their communities globally. Luckily, UNICEF's WASH Program is in place to help remedy this.
Water, Sanitation and Hygiene (WASH)
In 17 out of 69 impoverished countries, at least 20 percent of medical facilities had no water service at all in 2016. Therefore, by going to these facilities, there is a risk of further infection. Ironically, the condition the facility is attempting to remedy could worsen. In developing countries, people often have a concern that they could become sicker after visiting a hospital. UNICEF's Water, Sanitation and Hygiene (WASH) program aims to bring water and means of sanitation to these at-risk health care facilities to create immediate benefits and establish an element of trust between medical facilities and the general population of impoverished countries. By doing so, projections determine that poor communities should increasingly report to medical professionals when they have a health concern, and many poverty-linked, poor-sanitation-caused diseases will receive better treatment and be better controlled.
UNICEF's WASH program promotes education, fixing systemic issues and training. However, it mainly goes about achieving these goals by addressing issues on the ground level. Simply put, impoverished communities typically do not have easy access to sanitation measures and fresh water. Therefore, WASH has set out to directly fix the issue by installing facilities that can directly bring free, clean water to people in need. In certain areas that especially need better sanitation and water access, the program goes so far as to build physical water facilities.
How it Works
The facilities consist of a solar-powered borehole well that pumps clean groundwater from within the earth into 24-liter storage tanks above ground. These tanks keep the water clean and usable for whenever communities need it. There are no restrictions on the use of WASH facilities. Those who need it can use it to wash their hands, fill up bathtubs and draw water from their households, etc. In addition to supplying usable water to these communities, the WASH program also installs latrines. The latrines make use of the newly-supplied groundwater to reduce the amount of open defecation in impoverished communities.
WASH in Nigeria
A WASH facility in north-central Nigeria has seen exceptional progress after its installation. Like many poor Nigerian communities, there was little to no health care coverage. Further, the water was dirty and soil-transmitted helminths infected the area due to unsanitary defecation. Even the schools were a breeding ground for disease. Just by bringing clean water, WASH brought the rural community from an unsanitary village to an "open defecation-free" location. In doing so, they also slashed the prevalence of poverty-linked diseases.
UNICEF's WASH program operates in coordination with the United Nations' Sustainable Development Goals (SDGs) for 2030. Two out of the 17 SDGs directly apply to WASH's mission. First, ensure the availability and sustainable management of water and sanitation for all. Second, ensure healthy lives and promote well-being for all at all ages. By making direct, measurable progress towards these goals, the U.N. can garner further support. Therefore, the world will be able to meet more SDGs, making the world a better place for everyone in the very near future.
– Graham Gordon
Photo: Flickr
https://borgenproject.org/wp-content/uploads/The_Borgen_Project_Logo_small.jpg
0
0
Lynsey Alexander
https://borgenproject.org/wp-content/uploads/The_Borgen_Project_Logo_small.jpg
Lynsey Alexander
2019-12-07 07:30:17
2019-12-06 08:12:30
Bringing Clean Water: UNICEF's WASH Program