Two Organizations Bettering Girls' Education in Grenada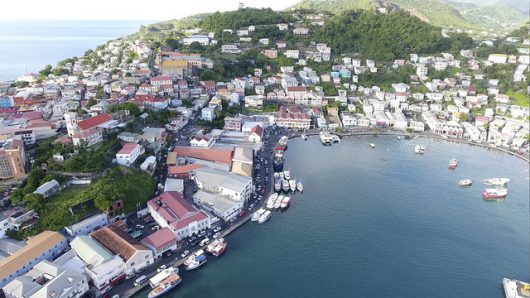 In Grenada, education does not differ much between boys and girls. The gender parity index (GPI) was only 0.98 in 2015, which means that there was only a slightly larger number of boys, compared to girls, enrolled in primary and secondary education in Grenada. However, because violence against women and girls is a big issue in Grenada, girls are often deprived of the education they deserve and need in order to survive.
There are several organizations and individuals who are working to better girls' education in Grenada. These organizations assist girls through helping to implement effective programming for their education, as well as giving them resources to use whenever needed.
The Girl Guides Association of Grenada
Girl guiding was introduced to Grenada in 1925 when the first Guide company was established at the Church of England High School. Guiding is now very active in Grenada, mostly through schools, with a few through churches and communities. In 2017, there were more than two thousand girl guides helping young Grenadian girls recognize their full potential.
Kisha Miller has been a member of this organization and a girl guide for the past 20 years. She is now a Unit Leader and an Assistant District Commissioner at Boca secondary school in Grenada. Miller believes that education can be used to change how women are treated in her country, especially in terms of gender-based violence.
Miller also believes that non-formal education is important for girls. She is excited to use the Voices Against Violence curriculum in her country, which will provide her with the tools to start important conversations about the main causes of violence against women and girls with the group of 35 girls she teaches, as well as with all the girls within the Girl Guides Association of Grenada.
Room to Read Accelerator
This organization was established to spread their knowledge of girls' education to a wider audience in order to maximize their impact around the world. The focus of this offshoot of Room to Read is to offer technical assistance and to share resources and expertise by providing training materials, workshops, periodic support and monitoring. These projects typically last two to three years and will provide girls with all the support and necessities they need to progress through school.
In 2015, Room to Read Accelerator started a three-year long partnership with Grenada. This partnership is through Grenada's Ministry of Education, Human Resource Development and Grenada Schools, Inc. Their goal is to design a wide-reaching, cost-effective and sustainable program by 2018 that forms good reading habits and skills at all 56 of Grenada's government primary schools. This program will benefit 11,000 students throughout this Caribbean country.
Organizations, like the Girl Guides Association of Grenada and Room to Read Accelerator, provide girls with the knowledge and tools to be able to progress successfully through school, as well as have what they need to succeed in life. Girls' education in Grenada has been enormously improved by these establishments because of the large number of girl guides that are in Grenada and the large impact that the Room to Read Accelerator program has had on Grenadian students.
– Megan Maxwell
Photo: Flickr
https://borgenproject.org/wp-content/uploads/logo.jpg
0
0
Borgen Project
https://borgenproject.org/wp-content/uploads/logo.jpg
Borgen Project
2018-09-22 01:30:26
2019-12-17 14:46:09
Two Organizations Bettering Girls' Education in Grenada