Unmasking the Top Diseases in Kiribati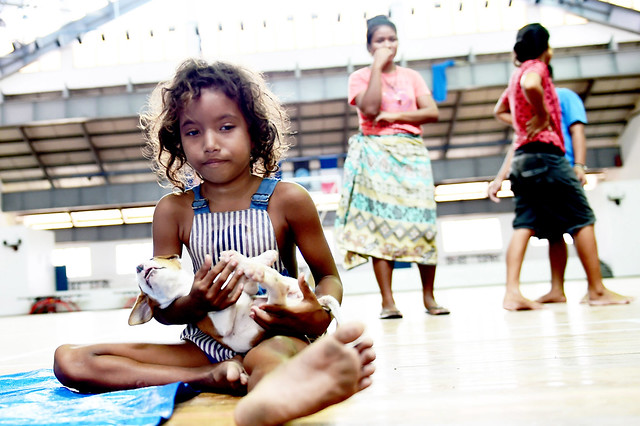 Kiribati is stricken with a hefty mix of diseases that are communicable and non-communicable. The top diseases in Kiribati resulting in death are circulatory, parasitic, nutritional and metabolic disorders. The leading causes of health complications are fungal, respiratory and diarrheal infections.
Life expectancy in Kiribati is the second lowest in the Pacific, with females at 69 years and males at 64 years. Factors contributing to Kiribati's increased burden of disease are overcrowding, poor hygiene, inadequate sanitation, insufficient immunization coverage, as well as a lack of care and supplies for maternal/neonatal health.
Water-borne illnesses are among the top diseases in Kiribati. The primary infections being diarrhea, dysentery, conjunctivitis, rotavirus, giardia and fungal. These diseases are most threatening to children, causing 60 deaths per 1,000 live births in children under five.
The prevalence of water-borne illness plagues Kiribati mostly due to sanitation issues. Unfortunately, unsafe water is only part of the problem, improper food handling and the continued sale and consumption of expired foods only adds to the cycle of parasitic diseases.
Once a contagious disease has planted itself on the island, it becomes hard to contain because of the high density living arrangements of most communities. For example, Kiribati is one of only four countries in the world that still has leprosy, the number of contractions reaching 180 last year in 2015.
Tuberculosis (TB) is another top disease in Kiribati. TB remains rampant in Kiribati because it is easily spread and can remain dormant for long periods of time. However, disease begets disease. A burdened immune system makes it harder to prevent and treat other diseases. Not surprisingly, the magnitude of diabetes in Kiribati contributes largely to the continued occurrence of TB.
Lifestyle choices, or ignorance of health, feeds the expansion of diabetes, making it one of the top diseases in Kiribati. The majority of I-Kiribati fit into a profile at high risk for diabetes: high blood pressure, obesity, lack of exercise, poor nutrition and smoking. Already, 25% of the adult population is receiving treatment for diabetes or pre-diabetes, with numbers growing each year.
Smoking and diabetes are a deadly combination progressing towards a failing circulatory system, resulting in limb amputation and other disabilities. The rate of amputation in Kiribati is increasing at an alarming rate. In 2014, there were 136 amputations, nearly doubling that of the previous year.
Tobacco consumption is a risk factor for diabetes, but smoking also carries its own army of diseases such as respiratory infections, stroke, cancers and circulatory problems. Kiribati's tobacco consumption is the highest in the South Pacific as 61.5% of its population smoke.
Like with combating most diseases, the key to success in ending the cycle of disease in Kiribati is awareness and prevention. The government of Kiribati, along with support from the World Health Organization have implemented plans to heighten the awareness of communicable and non-communicable diseases.
The goals for these programs are to reinforce good hygiene, improve water sanitation services, increase standard immunizations, educate citizens on the harmful effects of smoking, as well as informing them on the benefits of exercise and good nutrition. As awareness spreads and prevention occurs, there will be a decline in top diseases in Kiribati.
– Amy Whitman
Photo: Flickr
https://borgenproject.org/wp-content/uploads/logo.jpg
0
0
Borgen Project
https://borgenproject.org/wp-content/uploads/logo.jpg
Borgen Project
2016-11-02 01:30:06
2020-06-02 16:26:02
Unmasking the Top Diseases in Kiribati