Top 10 Facts About Poverty in Guatemala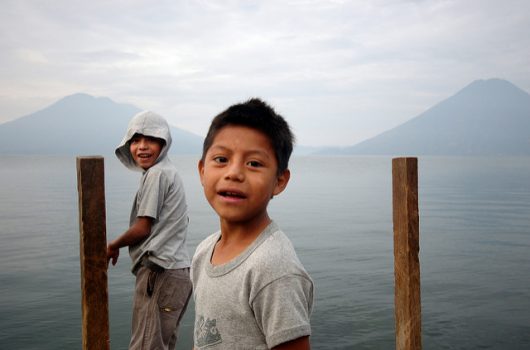 One of the strongest economic performers in Latin America in recent years, Guatemala's GDP has steadily grown. However, the benefits of this economic growth have not been realized by a large portion of Guatemalan society, particularly the indigenous population. The top 10 facts about poverty in Guatemala reveal that, while it is a country with tremendous economic potential, several institutional changes must occur before the welfare of all the people in Guatemala can improve.
Top 10 Facts about Poverty in Guatemala
Poverty affects the majority of Guatemalan citizens. In 2014, the poverty rate estimations were about 60 percent. But even more astounding than this estimate is the fact that today almost 40 percent of the population is affected by extreme poverty, meaning that they live on $1.50 or less each day.
Forty percent of the population is employed in the industry. Guatemala has long depended heavily on its agricultural sector for export revenues and its overall economic stability has been correlated with the performance in this sector. Despite the importance of the sector, the majority of the seven million Guatemalans employed in the agricultural sector receive insufficient wages.
Guatemala is still recovering, both economically and socially, from its civil war. The war lasted 36 years, from 1960 to 1996, instilling a deep division between the government and its opposition, the rural poor, a large portion of which were indigenous Mayans. The divisions and mistrust between the poor population and the Guatemalan government still persist.
Indigenous peoples in Guatemala face disproportionate levels of poverty and human development than non-indigenous people. With 60 percent of indigenous Guatemalans living in extreme poverty, it is clear that the government must address the institutional practices contributing to their social exclusion and economic deprivation.
Rural inhabitants have little access to education, due to a lack of investment from the government. Many rural areas do not have schools at all, necessitating a long and expensive commute for rural families. With the current state of poverty in Guatemala, many rural families cannot afford to send their children to school. Low levels of education have contributed to a low literacy rate of 81.5 percent.
Guatemala's tax system has historically been weak, making it difficult for the government to institute welfare programs and invest in infrastructural development. Tax evasion has long been a problem in the country with an estimated evasion rate of 34.2 percent in 2015.
There is an extreme level of income disparity in Guatemala, with less than 1 percent of the population in control of half of the country's wealth.
Violence and extortion in Guatemala are rampant and largely associated with economic deprivation. In 2015, the Honduran newspaper, La Prensa, found that Guatemalans involuntarily paid $61 million to organized crime groups. These organized crime groups have reportedly infiltrated state institutions, allowing them to operate above the law. Unchecked violence and extortion have driven thousands of Guatemalans to seek asylum in the United States.
In 2016, Guatemala received a $250 million loan from the Inter-American Development Bank (IDB) targeted toward improving tax collection and raising tax revenues. Historically, the IDB has played the role of financier and consultant for sustainable, poverty-reducing development in Latin American countries.
The United States provided $297 million of aid to Guatemala in 2016. The U.S. Agency for International Development has given $9.8 million thus far in 2018 in order "to create a Guatemala in which economic opportunity exists and irregular migration is not necessary in order to find success."
The top 10 facts about poverty in Guatemala demonstrate that by working to solve the issues of its neighbors, the United States can solve issues of its own in ways that will prove to be constructive for all parties involved.
Achievement of long-term social and economic objectives rest on the U.S. State Department's commitment to Guatemalan aid and the Guatemalan government's commitment to collaborate with international supporters.
Beyond this, the Guatemalan government must address the fundamental inadequacies within its current institutions that have disproportionately affected rural and indigenous people.
– Julius Long
Photo: Flickr
https://borgenproject.org/wp-content/uploads/logo.jpg
0
0
Borgen Project
https://borgenproject.org/wp-content/uploads/logo.jpg
Borgen Project
2018-10-23 07:30:02
2019-08-21 10:26:22
Top 10 Facts About Poverty in Guatemala