The Significance of Street Food Culture in Preserving Global Communities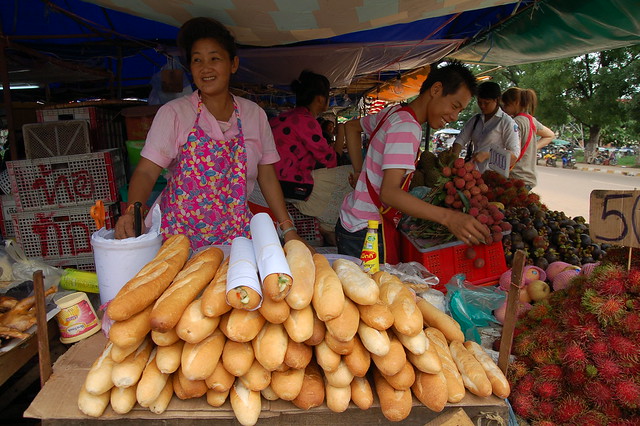 Thailand has refreshing somtam, Mumbai, India has bhel puri and South Africa has a snack of bunny chow. What do these diverse dishes all have in common? They are some of the most notable street foods in their respective countries and vital to the daily lives of citizens, demonstrating the significance of street food culture.
Resourceful but innovative, street foods have a long history in many countries around the world. The foods are reflective of local and traditional cultures. Around 2.5 billion people eat street food around the world. It is one of the few things yet to be significantly touched by capitalist influence.
Perceived Risks
Not everyone thinks so positively about street food and its vendors. Some government officials around the world are concerned about food safety, sanitation problems, traffic congestion and taking up physical space. The greatest fear is of diseases caused by food lowering tourism rates.
Though these risks should not be disregarded, there is much more to street food culture that should be recognized by the greater public. In 2006, the International Labour Office did a thorough report of street food vendors in Bangkok, Thailand by interviewing numerous case studies from mobile to fixed vendors. Specifically, with fixed vendors, the report says: "More than 80 percent of vendors reported that their earnings were adequate," and "88 percent reported to be satisfied with their occupation."
The significance of street food culture in preserving global communities is evident in the following areas of cultural empowerment, employment opportunities and accessibility.
Cultural Empowerment
A large part of the significance of street food culture is its ability to create a familial network within specific global communities and enhance levels of inclusivity. The liveliness of street food makes streets vibrant and daily routines colorful. It catches the attention of those from every social class which breaks down barriers.
Additionally, the street food industry protects traditional recipes that run through ancestry lines. Food stalls are often owned and handled by a family. This makes the business an opportunity for multiple generations in the present and the future. Current generations are able to learn about where they have come from and where their country is going, culturally and socially.
Employment and Business Opportunities
Since street food stalls are micro-businesses, it is possible for newcomers to create their own stalls with only a small amount of money. They also have the potential to earn back gains in the long run. Cooking or selling food is commonly the first job for many migrants and women, providing real-life opportunities. Vendors also aid the businesses of small farms and markets by buying ingredients from them. The street food industry has offered new positions for employment. Therefore, it has prevented vulnerable social groups from slipping further into poverty.
A city authority report in Tanzania found that the street vending industry employed more than one million people in 2014. Also, in Hanoi, Vietnam, street vending makes up a six percent share of total employment and an 11 percent share of informal total employment, making the vending sector a significant employer.
Street food is considered part of the informal sector of the economy. However, the industry has developed its own self-sufficient economy without outside assistance. The underestimated sales of street food are contributing to the economy of developing countries. This is another aspect of the significance of street food culture.
Food Accessibility
The significance of street food culture also includes improved access to food across countries, including their poor communities. In the 1990s, the United Nations recognized street food as an overlooked method of distributing food to communities. Street food provides sustenance and nutrition to major groups of the population and helps to keep food security stable.
Since the cooks have low operation and maintenance costs, street foods are low in cost. People with very little to no income depend on street foods every day to support themselves and their families.
Nonprofits like InnoAid are supporting the street vending sector. The organization co-created an educational toolkit for street vendors in India that promotes alignment with the National Act of Urban Street Vendors. It includes training materials on hygiene, collaboration and workspace improvements. Adhering to these aspects of the project will add to its sustainability and benefits for vendors. The project has already helped more than 600 vendors through these entrepreneurial activities and is in the process of implementing a large-scale development project.
With support and increased research on the significance of street food culture, assumptions and overall suspicion of the industry can be reduced. Improving the reputation of street foods could help to preserve culturally significant recipes, provide employment opportunities and supply low-cost food options.
-Melina Benjamin
Photo: Flickr
https://borgenproject.org/wp-content/uploads/logo.jpg
0
0
Kim Thelwell
https://borgenproject.org/wp-content/uploads/logo.jpg
Kim Thelwell
2019-09-06 12:55:25
2019-09-21 08:46:28
The Significance of Street Food Culture in Preserving Global Communities