The Massive Potential of Biotrade in Peru for Economic Growth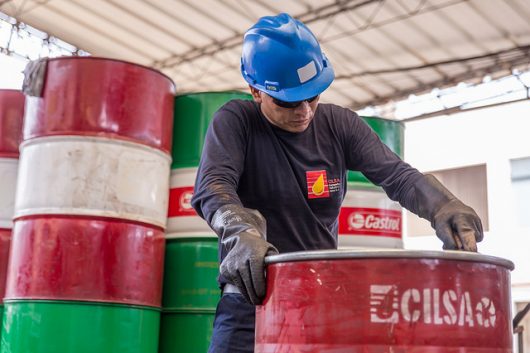 Peru's economy saw a significant boom between 2004 and 2014. However, this growth was achieved in rather unsustainable ways. The U.N. has noted this and has been helping Peru establish more sustainable progress, particularly through what is known as biotrading. Biotrading consists of economic activities such as the collection, production, transformation and commercialization of goods and services from native biodiversity, all while preserving or improving environmental, social and economic sustainability.
The idea behind establishing a green economy in Peru arose in 2012 when four United Nations agencies formed the Partnership for Action on Green Economy (PAGE). PAGE's mission is to redirect investments and policies toward sustainability, which focus on clean technologies, resource efficient infrastructure, functional ecosystems, good governance and green skilled labor.
Biotrade in Action
According to the United Nations Environment Programme, the implementation of biotrade will develop a green economy in which human well-being, social equity and the protection and health of the environment will all be improved alongside the economy. In fact, over the last five years, biotrade in Peru has resulted in an average annual growth of 20 percent following an almost 200 percent growth from 2009 to 2010, amounting to $320 million.
An example of the poverty reduction biotrade has offered lies with the Peruvian indigenous plants of tara and quihuicha, as well as the animal called cochineal. In the region of Arequipa, the growing area of quihuicha increased from 150 to 578 hectares within three years, tara production expanded more than 400 hectares and planted cochineal reached 4,400 hectares.
The awareness of the direct link between the success and profitability of biotrade in Peru with the health of ecosystems and biodiversity has led to several initiatives. A major focus is on diminishing deforestation, illegal logging, pollution and soil erosion, in conjunction with commercializing non-timber forest products like Brazil nuts and cat's claw. There are also efforts to increase genetic diversity in crops as well as decreasing the use of pesticides.
As consumers are increasingly seeking products that provide greater health benefits and quality, companies' socially responsible and environmentally friendly standards, energy-efficient manufacturing and fair labor and trading practices, biotrade in Peru is becoming a more lucrative endeavor. Consumers are still attracted to such bioproducts despite their 30 percent difference in price compared to conventional products.
The Potential of Biotrade in Peru
Projections state the following about the impact of biotrade in Peru from 2010 to 2020:
The growth of sales exports will increase anywhere from about 519 percent to 2,379 percent.
GDP from biotrade will increase from almost $110 million to $2.7 billion.
Employment growth will increase anywhere from 10,000 new job openings to 271,689 openings, from a 619 percent to 2,717 percent increase.
Carbon sequestration impact increased from 2,592 to 5,184 hectares, where 1 hectare is equivalent to 300 tons of carbon emissions.
Improving the Impact of Biotrade in Peru
Peru has significantly benefitted from biotrade, which has stimulated its transition into a green economy while maintaining its economic growth. However, to further progress biotrade in Peru, achieve the sustainability goals of the U.N. and set a pivotal example for other countries in regard to sustainable growth, Peru must now address the following in the years to come:
Provide greater availability of finance for producers and small and medium-sized enterprises
Increase resources for public policies
Support more research and development
Enhance awareness of bioproducts
Improve capacity building
Facilitate the process of achieving quality and sustainability standards
Address market power for products and producers
With a green economy in mind, Peru, with the help of PAGE, has focused policies and investments on sustainability. Now, Peru experiences economic growth as biotrade exponentially grows annually, new green jobs are created, poverty and inequality are reduced and environmental sustainability is protected and even incentivized. Fruitful results are reached when the health of an economy is interdependent with that of nature.
– Roberto Carlos Ventura
Photo: Flickr
https://borgenproject.org/wp-content/uploads/logo.jpg
0
0
Borgen Project
https://borgenproject.org/wp-content/uploads/logo.jpg
Borgen Project
2018-06-07 07:30:56
2019-10-13 17:50:37
The Massive Potential of Biotrade in Peru for Economic Growth