The Impact of "Clicktivism"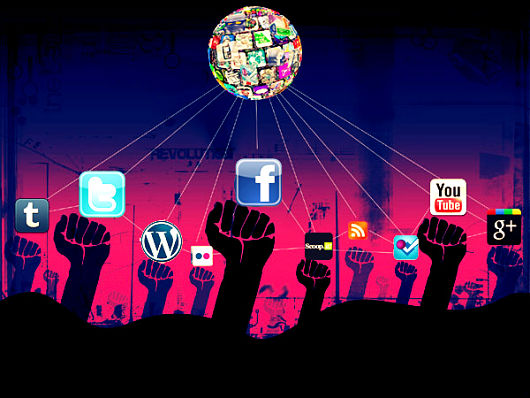 In the digital age, it is easier than ever to voice one's support for a cause or raise awareness about a particular issue, all it takes is the click of a button.
In the wake of the recent devastating earthquake in Nepal, Facebook gave users the option to donate to the International Medical Corps' relief efforts. According to a Facebook post by CEO Mark Zuckerberg, over $10 million was raised by the Facebook community — in just two days.
Social media provides a platform to quickly support a cause without exerting much — if any — personal effort. This phenomenon has been labeled as "clicktivism," or "slacktivism," and has been widely criticized for creating an impression of support, rather than actually accomplishing anything for the cause.
Many critics point out that clicktivism satisfies the urge to respond to an issue, thus reducing eagerness to take further action.
However, according to a study conducted by Georgetown University's Center for Social Impact Communication and Ogilvy Public Relations Worldwide, the truth is quite the contrary. Researchers found that Americans who promote causes using social media by creating posts, joining a group on Facebook or taking other similar actions, actually participate more in offline activist efforts than non-social media promoters.
"The presumption was that these individuals were replacing more 'meaningful' actions with simple clicks and shares. But what we found is that they're actually supplementing—not replacing— actions like donating, volunteering and planning events," Senior Associate Dean and Executive Director of the Center for Social Impact Communication Denise Keyes was quoted in the research report.
The study showed that so-called clicktivists are over four times as likely than non-social media promoters to encourage others to contact political representatives about an issue, twice as likely to volunteer time to a cause, more than twice as likely to participate in an event or a walk and just as likely to donate money.
It is unlikely that every user who donated to relief efforts in Nepal dedicated himself or herself to volunteering and staying informed about progress in the nation. But whether or not clicktivists take action offline, sharing a post inherently increases visibility and raises awareness, regardless of the amount of effort (or lack thereof) exerted by the "sharer" or "retweeter." It is possible that a certain user does not accomplish anything further after pressing "share," but that user's friend might be scrolling through their newsfeed and be inspired to do more. Although using a hashtag and retweeting a human rights organization does not necessarily equate to action, the importance of such actions in rallying support for global issues cannot be diminished.
It is not a new concept to use whatever tools necessary to mobilize supporters of a cause. Activism is a spectrum comprised of many levels of involvement and dedication. Whether it be signing a petition or putting money in a donation box while purchasing groceries, lower levels of commitment exist and have existed, regardless of their portrayal on the Internet.
Clicktivists should remember that while their online actions are definitely helpful, it should not suffice or constitute full-fledged activism. Therefore, clicktivists should push themselves to stay committed to issues that pique their interest. That is not to say that they should stop sharing, liking and retweeting. The benefits of those actions are immeasurable.
– Arin Kerstein
Sources: Daily O, Facebook, Daily O, Georgetown University, Daily O
Photo: Invisible Children
https://borgenproject.org/wp-content/uploads/logo.jpg
0
0
Borgen Project
https://borgenproject.org/wp-content/uploads/logo.jpg
Borgen Project
2015-06-27 08:00:12
2020-07-15 11:32:12
The Impact of "Clicktivism"