The Connection Between Political Instability and Food Prices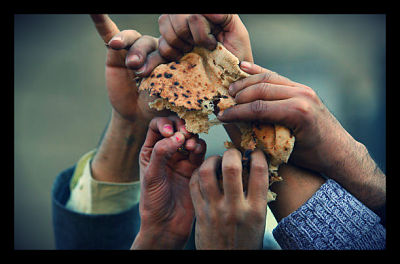 The New England Complex Systems Institute has released a study on the relationship between political instability and food prices in the Middle East. The paper, titled The Food Crises and Political Instability in North Africa and the Middle East, examines contributing factors to social unrest and finds that violent protests have coincided with high food prices since 2008.
The problem of food riots, which are closely related to hunger, poverty, and high food prices, is nothing new. The French Revolution was due, in part, to the hungry protesting high food prices. In today's global economy, where countries regularly import and export large quantities of food, even regional riots and resulting political instability hold vast implications for the entire world.
NECSI examines the relationship between political instability and food prices by using mathematical modeling to describe changes in food prices, then interpreting those models to determine the threshold at which riots become likely. Authors of the study predicted that high prices for US-grown corn and wheat in 2010 would cause unrest elsewhere. Their prediction came true with the events of the Arab Spring that began at the end of 2010.
Can socially disruptive riots and protests be accurately predicted? The NECSI study says yes: that when the FAO Food Price Index rises above 210, riots become significantly more likely.
The New England Complex Systems Institute (NECSI) is an independent research and education institution that studies the development of complex social, biological, and ecological systems. NECSI applies evidence-based science to real-world social problems such as poverty and climate change.
– Kat Henrichs
https://borgenproject.org/wp-content/uploads/logo.jpg
0
0
Borgen Project
https://borgenproject.org/wp-content/uploads/logo.jpg
Borgen Project
2013-03-13 10:42:10
2020-05-24 23:26:16
The Connection Between Political Instability and Food Prices