The Benefits of Building Bridges in Rural Africa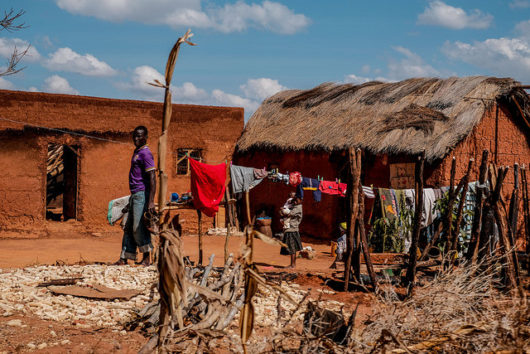 Poverty rates are historically higher in rural, more isolated areas, with an estimated 78 percent of the world's poor living in the countryside. Africa is no exception. In fact, the majority of Africa's population is rural, but infrastructural development continues to be slow. This is why building bridges in rural Africa is a much-needed, important step in reducing poverty.
Creating Safer, More Connected Communities
Despite the recent achievement of near-universal mobile phone coverage, Africa's rural poor are still physically isolated, with many places lacking roads and footbridges, the latter of which is especially critical in servicing marginalized communities. A single pedestrian footbridge empowers a whole community; previously impassable rivers are transformed, providing villagers access to more opportunities.
Bridges in rural Africa prevent drowning, eliminate crocodile and hippo attacks, connect neighboring villages to each other, allow children to reach schools safely and greatly increase access to medical centers. In a walking world, one bridge can provide up to 72,800 secure crossings per year.
Leonard Wantchekon, a professor of politics and an associated member of the economics faculty at Princeton University, emphasizes the value of bridges in rural Africa. His maternal village, Dovi, was formerly one of the most affluent communities in the region, but the loss of the village's bridge resulted in poverty. Wantchekon wrote, "Today, Dovi is the poorest village in the region despite the fact that the land is still highly fertile. […] the bridge that linked Dovi to neighboring villages across the Oueme River had collapsed in 1992 and the market completely disappeared soon after." The loss of the bridge led to a loss in commerce, devastating this once thriving village.
Two Organizations Helping Build Bridges
Fortunately, there are organizations whose sole mission is to mobilize rural sectors with bridges. Bridging the Gap Africa (BtGA) is an organization that assists communities in Kenya with bridge-building. BtGA involves community participation with local volunteers, collaborating with them in every phase of the building project. These phases include gathering sand and rock for the bridge footings and raising a portion of the construction costs. BtGA provides technical expertise and financial assistance throughout the process. Once the footbridge is complete, BtGA celebrates the community's achievement with an opening ceremony wherein the bridge is officially commissioned and owned by the village.
Bridges to Prosperity is a global project that has built more than 250 footbridges worldwide. Although it is based in the United States, the organization has active programs in countries all around the world, including Rwanda and Uganda. Their outreach includes building demonstration bridges, training locals, partnering with local technological institutes and supplying recycled wire rope.
Bridges Are Improving Communities
The work done by organizations like those mentioned above has left palpable ripples. Angelique, a thirteen-year-old resident in the Shagasha community of Rwanda, states that having a safely installed bridge nearby has transformed her commute to school, and thereby her learning performance. "I used to be 30th in my class. I had repeated bad performance because I missed school. Now I'm 6th in my class – my marks have improved." Being able to attend school regularly, thanks to the bridge built in the community, has allowed many children to improve in their studies since they have been able to safely get to their classes. 
The bridges are also helping with commerce. "Before the bridge, it would take me one hour to get to the market, and when it rained, I would have to turn back because the river was too dangerous to cross. Now it only takes me 3 minutes whether it's raining or not," said Dativa, a businesswoman in Gaseke, Rwanda. By alleviating the burden of walking through dangerous flooded water, Dativa has been able to dedicate more time to the success of her shop.
Bridges in rural Africa are directly correlated to a community's economic and educational gains. They, along with other infrastructural improvements in rural sectors, are essential in alleviating poverty and achieving long-term prosperity in Africa.
–
Yumi Wilson

Photo: Flick
https://borgenproject.org/wp-content/uploads/logo.jpg
0
0
Borgen Project
https://borgenproject.org/wp-content/uploads/logo.jpg
Borgen Project
2019-01-11 01:30:03
2019-05-16 13:11:51
The Benefits of Building Bridges in Rural Africa