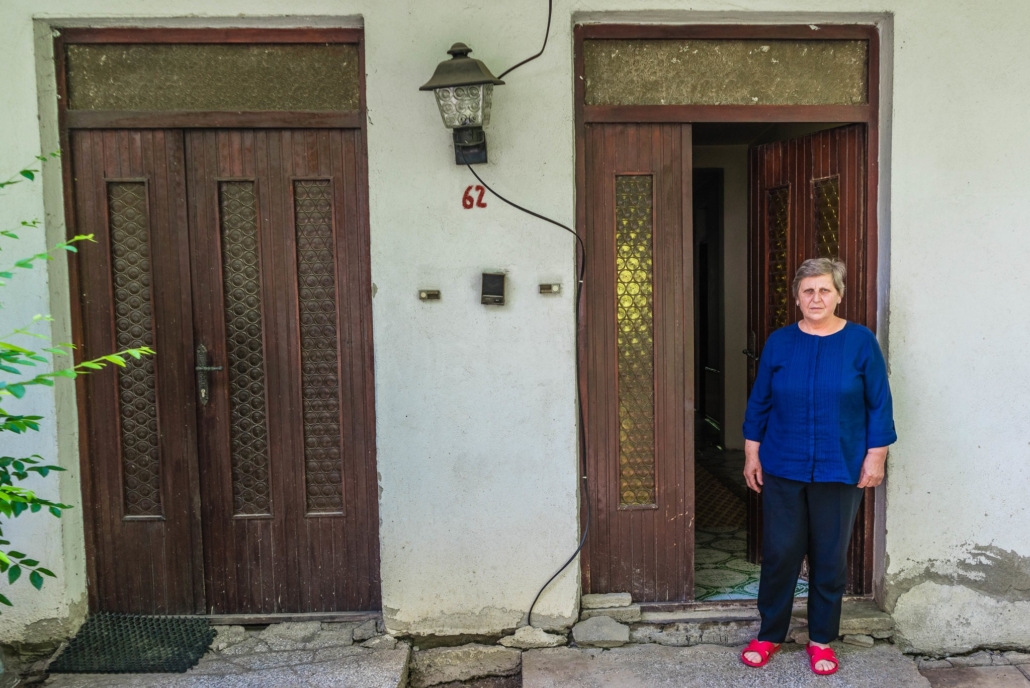 Since its independence, Kosovo has made efforts to progress gender equality. Its written laws and Constitution declare women as equal to men and one can see such equality at the highest levels with the recent promotion of a woman as acting president and the multiple females operating in high-level cabinet positions, including deputy prime minister. Kosovo law obliges all public institutions to ensure equal gender representation, including in leadership positions, as well. From the outside looking in, the laws in place and the fact that women are in leadership roles in government appear to showcase the promotion of women's rights in Kosovo. However, the country requires more work to ensure full equality between men and women.
The Reality
Despite what looks like outstanding progress towards gender equality and the strengthening of women's rights in Kosovo, the reality is that women face insurmountable struggles compared to their male counterparts in everyday life. Women experience discrimination regarding access to property and social resources, and problems of personal security and cultural equality. What many see from the outside is not representative of the traditional patriarchal society that exists in Kosovo, in which men have primary access to economic and social resources. It seems that not even law can uproot cultural traditions, which continue to dominate people's perceptions of female rights and roles in society.
Property Rights
The situation regarding property rights illustrates the mirage of gender equality and the deeply ingrained cultural traditions that limit women's rights in Kosovo. Despite inheritance law, which grants equal inheritance rights to men and women, women own only 17% of property in Kosovo; far below other Balkan states. Much of the reason for this roots in the power of traditional societal norms and roles that originated from the Albanian code of ethics, the Kanun. This ancient code subverts women to second-class citizenship. It suggests that a woman must move into her husband's ancestral home. Meanwhile, it dictates that if her husband dies, the property rights should go to her brother or a male cousin.
What does this mean for poverty? The idea that women cannot own property can trickle into other areas that dictate women's rights in Kosovo and female access to opportunities and resources. The norms perpetuate the stereotyping of gendered roles, with female associated roles as domestic and males as the breadwinners. Such stereotyping reduces the ability of women to be an equal member of the family and society in terms of economics. It also results in significant dependency on male family members as well as the government for women to financially survive.
Even where women want to pursue their dreams and break the glass ceiling, property rights disrupt their progress. Without property, women cannot gain access to loans, and without loans, many women have no means of becoming entrepreneurs or training in new occupations. This is evident in the business sector where females own only 6% of businesses. Clearly, cultural norms are significant and greatly limit female chances of economic and social progression.
Looking Forward
Despite deeply embedded cultural and social norms, women's rights in Kosovo are improving. In January 2014, UN Women in Kosovo financed the production of a report to look into property rights and the legal structures that govern them. Other organizations and human rights NGOs have followed suit and undertaken and supported campaigns aimed at researching, spreading awareness and pressuring the domestic government to enforce equal property rights.
Aside from advocacy and government pressure to act to better implement policies to protect women's rights regarding owning property, the Kosovo Cadastre Agency (KCA), which the World Bank co-created with the Agency for Gender Equality, has created a program to register joint ownership of marital property between spouses. Such schemes are helping women gain the rights they deserve and that Kosovo's Constitution gives them. The creation of new programs and the pressuring of the Kosovar government are going towards ensuring equal access to property rights, and as a result, equal access to financial and social resources and opportunities to allow women to flourish.
– Elizabeth Alexander
Photo: Flickr
https://borgenproject.org/wp-content/uploads/logo.jpg
0
0
Jennifer Philipp
https://borgenproject.org/wp-content/uploads/logo.jpg
Jennifer Philipp
2021-03-30 01:30:17
2021-03-26 11:13:02
A Mirage of Women's Rights in Kosovo