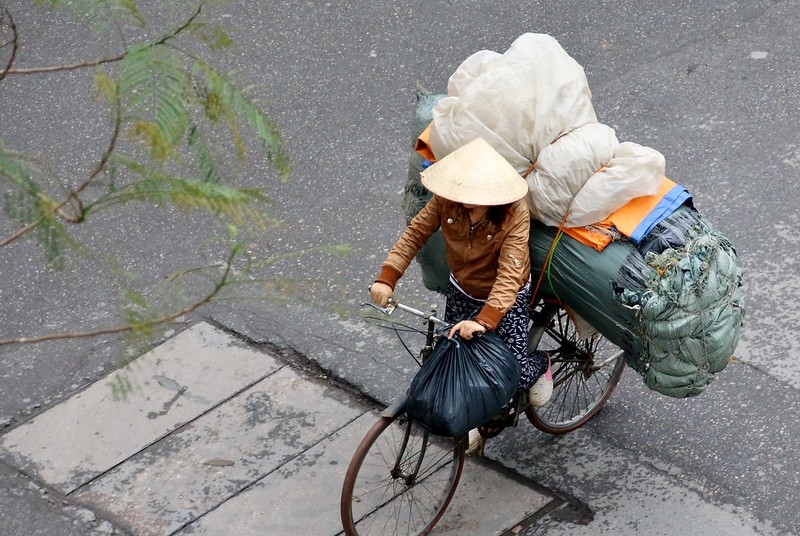 After a series of meetings between July 20 and July 23, 2021, Germany and Vietnam announced a new landmark in their relationship. Germany pledged to invest over €113.5 million of Official Development Assistance (ODA) into Vietnam focusing on sustainable development. Notably, the deal furthers a crucial strategic partnership between Vietnam and Germany. Still, more importantly, this ODA will go a long way in supporting the Vietnamese pursuit of sustainable development. As Germany invests millions of ODA in Vietnam, Vietnam will use it to pursue sustainable development.
Deal Specifics
The memorandum was signed by Pham Hoang Mai, Director General of the Department of Foreign Service, and Gisela Hammerschmidt, Director for Asia of the German Federal Ministry for Economic Cooperation and Development. In total, the amount agreed upon is over €113.5 ($131.9 million), and it will be split and categorized in two ways. A total of $58.8 million will be given out as ODA loans, while the governments earmarked $74.57 million non-refundable ODA for 14 technical assistance and investment projects.
Both governments will focus on one of the 14 projects for pandemic prevention and relief. The Vietnamese will use $17.6 million to construct a center that will act as a focal point for epidemic forecasting and management. The $17.6 million is non-refundable ODA that the Ministry of Health first proposed to respond to Vietnam's deteriorating Covid-19 situation.
Supporting Germany's BMZ 2030 Strategy
Although the Vietnamese government has yet to announce most of the projects, they will support green growth. Specifically, this includes training and sustainable growth, responsibility for climate and energy, life protection and natural resources under Germany's BMZ 2030 reform strategy.
Germany's BMZ 2030 strategy is a comprehensive set of reforms that focuses on more efficient development assistance and investment. Specifically, it seeks to reduce inequality, environmental degradation and unsafe working conditions within the timeframe of 2030. BMZ 2030 sets the tone for future aid investments by the German Federal Ministry for Economic Cooperation and Development. A cooperative project at its core, Vietnam joins the BMZ's long list of bilateral, reform, transformation, global and peace partners.
German-Vietnamese Relations
As Germany invests millions of ODA in Vietnam, both the Germans and the Vietnamese hope the deal is a harbinger of more cooperation to come. In identifying Vietnam as a BMZ global partner, the German government hopes to together address environmental protection and global economic security.
If the past is any indication, there exists good reason to be optimistic about future cooperation between the two countries. Over the last three decades, Germany has provided over $2 billion in ODA to Vietnam. More than money, Germany assisted in sharing its experience with sustainable and environmentally conscious growth. This bilateral relationship remains secure along with a diverse spread across other areas. In 1975, the two countries established diplomatic relations. In 2011, they promoted their bilateral relationship to a "Strategic Partnership." The relationship centers around the shared support of the rules-based international order and free trade.
Economically, Germany is Vietnam's largest trading partner in Europe. Since 2010, trade between the two countries has increased by over 10% every year. The trend in trade will continue to grow given the EU-Vietnam Free Trade Agreement (EVFTA) and the EU-Vietnam Investor Protection Agreement (EVIPA), both of which came into effect on August 1, 2020. As an investor, Germany is Vietnam's eighteenth largest. Over 300 German businesses have invested around $2 billion in 361 Vietnamese projects. Meanwhile, Vietnamese businesses are investors in 35 projects in Germany totaling nearly $250 million.
Vietnamese Unsustainable Development
Germany's ODA investment is essential for Vietnam at this stage in its development. Vietnam's development in the last 30 years has been incredible. In 1986 the Communist Party of Vietnam initiated the Doi Moi Reforms, rolling back the centralized economic system to allow the market a more decisive role in the economy. The results have been particularly impressive in regards to poverty reduction. According to the Asian Development Bank, the poverty rate declined from 70% to 6% between 2002 and 2018. The reforms catapulted Vietnam from one of the world's poorest countries into a lower-middle-income country.
Nevertheless, this development has not come without an environmental cost. The rapid growth resulted in an energy demand that outpaces supply, pushing the Vietnamese government to search out the cheapest and most available options. Overall, its electricity demand increased by an average of 10% per year for the last five years. However, due to the quickened pace, Vietnam has increasingly relied on coal. In 2019, coal was 36% of Vietnam's energy mix and is expected to remain such during the new National Power Development Plan, 2021-2030. Nevertheless, the Vietnamese government has sought cleaner sources of energy to power their developing economy. Hydropower already makes up a significant proportion of its energy mix (26%). Wind and solar energy increased from less than 1% in 2014 to 10% in 2019. In the new ten-year National Power Development Plan, 2021-2030, the government has committed to increasing renewable energy supply to 15-20% by 2030.
An Exciting Step Forward
As Vietnam struggles to transition into a middle-income country, affording a transition from coal to renewables is critical. Given the quick increase in demand and coal's cheap and available nature, this transition is difficult. Yet, Germany's ODA, which focuses on sustainable development, is key to Vietnam's struggle to secure a clean economy. It is a crucial first step. But, given the enduring partnership of the two, we can expect more cooperation to come. As Germany invests millions of ODA in Vietnam, Vietnam will use it to pursue sustainable development.
– Vincenzo Caporale
Photo: Flickr
https://borgenproject.org/wp-content/uploads/logo.jpg
0
0
Lynsey Alexander
https://borgenproject.org/wp-content/uploads/logo.jpg
Lynsey Alexander
2021-08-28 11:25:05
2021-10-25 03:58:26
Germany Invests Millions of ODA in Vietnam