How S'well Bottles Serve the World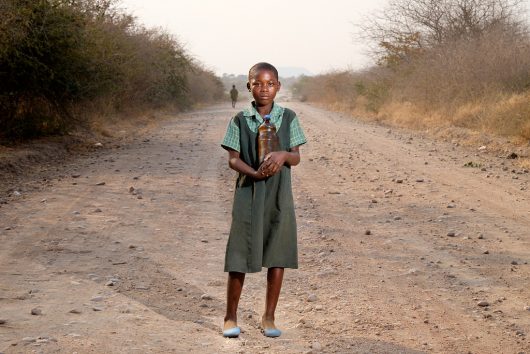 Sarah Kauss, the CEO and Founder of S'well, launched the company in 2010 with the primary goal of ridding the world of plastic water bottles and doing some good for the environment. S'well grew immensely in popularity since its creation. It now partners with UNICEF, American Forests, Drink Up and (RED) to serve global needs.
S'well bottles serve the world through the company's partnership with UNICEF USA, contributing $800,000 since 2015 to help provide clean and safe water to the world's most vulnerable communities. S'well is dedicated to supporting water programs across Madagascar through 2018, where nearly 50 percent of the population lacks access to clean drinking water. The company aims to assist in building infrastructure, educating families on water-borne diseases and promoting national reform to make long-lasting change.
In addition to UNICEF, S'well also supports (RED), an organization paving the way toward an AIDS-free generation. Through its global impact and the help of many partners, (RED) raised $465 million over the past decade. This year, S'well introduced the (RED) Water Bottle to fight HIV, after an eye-opening and hopeful visit to Kenya to witness (RED)'s efforts firsthand. Since 1990, Kenya successfully halved both the number of child deaths and HIV prevalence in adults. To continue down this road of achievements, S'well supports education, treatment and awareness-building efforts in the fight against HIV/AIDS. Twenty percent of the retail price for every (RED) bottle is donated to the cause.
The fact that S'well bottles serve the world with such an embedded purpose contributes to the company's success. The product is marketable by its listed description as "… the only reusable bottle that looks great and does good. It keeps your drinks cold for 24 hours and hot for 12 while giving back to those in need." S'well's social mission is best outlined by Kauss, "… it's just the right thing to do… It's part of our DNA, it's part of our mission statement and part of everything that we do." S'well has expanded rapidly through its ties with Starbucks. It is launching its products at the bustling business around the world – with thousands of locations in North America, Brazil, Asia, Europe, the Middle East, Russia and South Africa.
The thought of how the purchase of a single water bottle can make a difference in developing areas is inspiring and certainly worth reflecting on. S'well bottles serve the world in more ways than one. They benefit the environment and charitable causes in America, while reaching out on a global scale.
– Mikaela Frigillana
Photo: Flickr
https://borgenproject.org/wp-content/uploads/logo.jpg
0
0
Borgen Project
https://borgenproject.org/wp-content/uploads/logo.jpg
Borgen Project
2017-06-21 01:30:30
2020-02-12 20:33:48
How S'well Bottles Serve the World