Crucial Developments in Sustainable Agriculture in Sierra Leone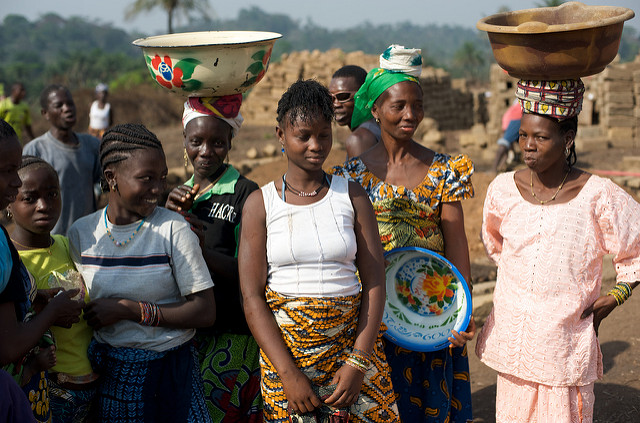 Agriculture is the economic and cultural mainstay of Sierra Leone — rice and cassava, drought-tolerant crops, are staples in a typical Sierra Leonean diet. Although agriculture is crucial, sustainable agriculture in Sierra Leone is unfortunately inadequate.
USAID expresses agriculture as the "pillar of economic and cultural relevance" in Sierra Leone. About 60 percent of the labor force is based in subsistence farming, a system in which farmers grow enough food to feed their own families. Sustainable agriculture in Sierra Leone is behind due to lack of diversification, labor shortages and soil infertility. Fortunately, investing in sustainable agriculture can be accomplished through integrated agriculture systems.
Integrated Agricultural System
The integrated agricultural system, according to the Food and Agriculture Organization, adopts a mixture of diverse crucial crops (from pasture to fish), increases production and improves access to markets. Sustainable agriculture in Sierra Leone will benefit people as diversification of farming and fishing practices will stabilize food security and decrease malnutrition.
Diversification of Staple Foods
Rice is an important staple in Sierra Leone meals. To establish sustainable agriculture in Sierra Leone, people need to ease their dependency on rice and alternate it with other crops, such as yams, sweet potatoes and cassava. The reason for this diversification is to decrease food imports in hopes of promoting local and sustainable alternatives. The high consumption of rice is not produced fast enough to meet demand, hence the emphasis of other crops can help reduce malnutrition, boost food security and decrease dependency on neighboring countries for money.
Sustainable Agriculture Outcomes
By promoting sustainable agriculture in Sierra Leone, diversifying agriculture and improving infrastructure, food security in the nation will most likely improve. Improving infrastructure in Sierra Leone will also allow rural communities to access urban areas and food security.
The Food and Agriculture Organization (FAO) seeks to establish sustainable agriculture in Sierra Leone through responsible development. According to the World Health Organization (WHO), Sierra Leone has very high potential in fostering agricultural production that can decrease malnutrition and promote food security. In order for Sierra Leone to achieve such aspirations, both the community and government need to strengthen ties and develop resources and responses to food demands.
Sustained Effort
WHO also suggests utilizing the terrain and planting new crops that will provide nutrients for the people, educating communities on practical agricultural knowledge and fostering skills to increase access to markets.
There is much-needed reform and plans to establish sustainable agriculture in Sierra Leone, and the development and implementation of these agendas can bolster the country against poverty and malnutrition. With several organizations, communities and government officials working towards sustainable agriculture, Sierra Leone will most likely witness beneficial (and substantial) progress.
– Jennifer Serrato
Photo: Flickr
https://borgenproject.org/wp-content/uploads/logo.jpg
0
0
Borgen Project
https://borgenproject.org/wp-content/uploads/logo.jpg
Borgen Project
2018-02-10 01:30:00
2019-12-09 06:21:29
Crucial Developments in Sustainable Agriculture in Sierra Leone