Sustainable Agriculture in Madagascar Has a Worldwide Impact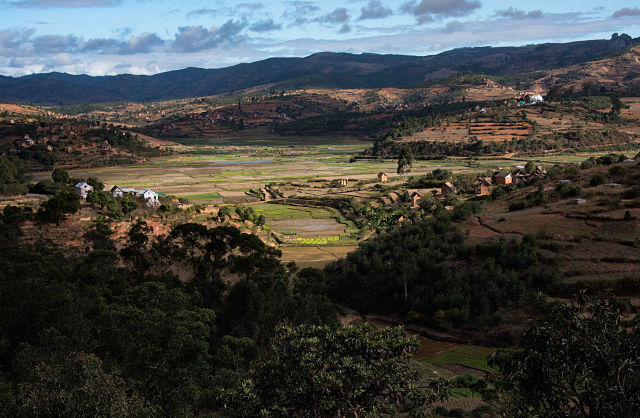 Madagascar is one of the world's most biologically diverse areas, but only 10 percent of its original rainforests are intact. These remaining pockets of vegetation are highly fragmented due to local and small-scale destruction. Conservation must be combined with sustainable agriculture in Madagascar.
The Madagascar Flora and Fauna Group (MFG) has joined forces with Dr. Christof den Biggelaar, Associate Professor at Appalachian State University, North Carolina, to develop the MFG Ecoagriculture Project. The program works by teaching farmers agricultural techniques that encourage sustainable development and food security while conserving biodiversity. For instance, composting is an easy and effective method for combating the universal issue of soil infertility in Madagascar. Other MFG activities include research and the creation of new markets.
Human population growth in Madagascar has led to severe deforestation, largely due to the implementation of tavy, or slash-and-burn agriculture. Tavy is used primarily in the clearing of land for rice paddies and cattle grazing. It leads to erosion and productivity losses by exposing fragile soil. Runoff into the ocean is bad for fish health, which harms the local fishing industry. Deforestation also contributes to planet-wide climate change. Farmers understand the problem, but in their daily struggle for survival feel powerless to stop it.
The System of Rice Intensification (SRI), or the Madagascar Method, has contributed to sustainable agriculture in Madagascar by increasing food security while decreasing environmental damage. For the last 25 years, Malagasy farmers have grown rice using intermittent wetting and drying of paddies rather than continuous flooding. Irrigating rice by flooding paddies suppresses weed growth, but at the expense of huge quantities of water. SRI uses less water, less land preparation and less fertilizer. With this method, young seedlings are planted individually with nutrients into wide rows of healthy, aerated soil. SRI results in rice with deeper roots that do not suffocate. These stronger roots create larger plants with heavier grains, thereby producing more grain per hectare while conserving water and reducing the environmental impact.
Madagascar is the world's leading producer of vanilla, accounting for 80 percent of world production. Haagen-Dazs has partnered with General Mills to invest $125,000 over two years to encourage sustainable agriculture in Madagascar. General Mills buys most of the vanilla that goes into Haagen-Dazs ice cream from the Sava region. It has prioritized vanilla as one of the ten most important ingredients to source sustainably. Smallholder vanilla farmers have benefited from education and training aimed at the production of a more sustainable and higher quality crop. The resulting improvements in yield quantity and vanilla curing have increased the incomes of local farmers, which in turn has had a positive effect on entire communities.
The problems facing Madagascar are daunting, but the Malagasy people are becoming better equipped to tackle them. People around the world can contribute to sustainable agriculture in Madagascar by enjoying the nation's famous shade-grown chocolate and vanilla.
– Anna Parker
Photo: Flickr
https://borgenproject.org/wp-content/uploads/logo.jpg
0
0
Borgen Project
https://borgenproject.org/wp-content/uploads/logo.jpg
Borgen Project
2017-12-30 07:30:44
2019-11-12 22:18:27
Sustainable Agriculture in Madagascar Has a Worldwide Impact