Social-Ecological Model Offers New Approach to Public Health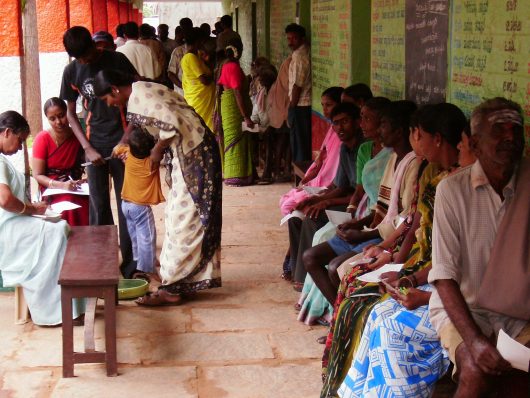 People do not act in isolation, which is why it is important to understand the ways they interact with their communities and environments, in order to determine why they do what they do.
One way of measuring these networks of interactions is the Social Ecological Model. This model, developed by sociologists in the 1970s, studies how behaviors form based on characteristics of individuals, communities, nations and levels in between. In examining these intervals and how they interact and overlap, public health experts can develop strategies to promote wellbeing in the U.S. and abroad.
The Social-Ecological Model is broad in scope. Each level overlaps with other levels. This signifies how the best public health strategies are those that encompass and target a wide range of perspectives. A public health organization may struggle to promote healthy habits in a community if it does not take into account how other factors play into the behavior of the community as a whole.
Different organizations use variations of the Social-Ecological Model organizational hierarchies in a given society. The Centers for Disease Control and Prevention (CDC) sometimes uses a four-level model, while UNICEF's model has five levels. Here is the layout of UNICEF's model and its application in a public health context:
Individual: An individual's various traits and identities make up this level of the Social-Ecological Model. These characteristics have the capacity to influence how a person behaves. Age, education level, sexual orientation and economic status are some of the many attributes noted at this interval. These factors are important to consider when constructing public health strategies, as characteristics such as economic status are linked to an individual's ability to access healthcare.
Interpersonal: The relationships and social networks that a person takes part in also have great potential to impact behaviors. Families, friends and traditions are key players at the interpersonal stage of the model. Using therapy or intervention, one can promote healthy relationships at this interval. Discouraging violence between individuals also comes into play here.
Community: This level of the Social-Ecological Model focuses on the networks between organizations and institutions that make up the greater community. These associations include businesses and functions of the "built environment," such as parks. Community structures are often important in determining how populations behave and what customs they uphold. It is important to understand the community level to determine where health behaviors originate.
Organizational: Organizations are instrumental in the development of behaviors as they often enforce behavior-determining regulations and restrictions. A school, for example, controls the dissemination of knowledge. This influence is significant when it comes to communicating information about safe health practices.
Policy/Enabling Environment: Policies and laws that are instigated at local, national and global levels make up the broadest level of the Social-Ecological Model. These policies have the potential to impact large numbers of people. A policy outlining a U.S. malaria aid budget, for example, will have far-reaching global effects for decades.
The Social-Ecological Model is useful in the creation of sustainable solutions for at-risk individuals and societies. One approach to public health that considers many of the model's levels is the practice of social change communication (SCC). Communities use SCC to facilitate discussions about beneficial and harmful practices in societies and to encourage people to speak about individual and communal problems. A health-based SCC discussion could cover anything from strategies developed to reduce pneumonia rates in babies to changing an outdated and potentially harmful social ritual.
SCC allows individuals and communities to influence shaping fairer, healthier societies. Its use of the Social-Ecological Model ensures that the strategies it develops are implemented across society.
Through SCC and other approaches, public health organizations are creating long-term solutions to the problems that plague individuals, societies and countries today. Only in understanding the numerous factors that influence harmful behavior can experts hope to tackle such problems effectively.
– Sabine Poux
Photo: Flickr
https://borgenproject.org/wp-content/uploads/logo.jpg
0
0
Amy
https://borgenproject.org/wp-content/uploads/logo.jpg
Amy
2017-08-05 01:30:18
2020-07-14 09:06:33
Social-Ecological Model Offers New Approach to Public Health