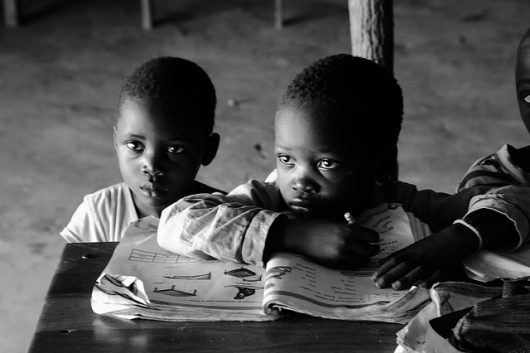 Mozambique has a population of about 30 million people. Statistics from various organizations, such as USAID, have shown that the adult literacy rate in the country is approximately 47 percent. In the surrounding countries of Zimbabwe and Malawi, the rate is much higher, at 87 percent and 66 percent, respectively. There are many contributing factors to the standards of education in Mozambique.
Here are seven things to know about education in Mozambique:
Primary school is mandatory for children, but secondary school is not. In fact, there are only 82 secondary schools in the country.
Poverty is a big contributor to the standards of education. As secondary school is not mandatory for children, attendance is extremely low during this stage – seven percent – since many children aged 14 and older would rather work than go to school. The children want to earn money for their families since resources can be spread so thin. Girls also tend to drop out of school at a young age to get married and start families of their own.
Mozambique abolished primary school fees in the early 2000s. This abolition caused the primary student population to double in a decade.
Teachers are outnumbered heavily by their students. This causes the available education in Mozambique to suffer.
Children are also inclined to drop out of school altogether if their parents die because of poor living conditions or other extenuating circumstances.
Studies by organizations such as UNICEF have shown that the early moments of childhood matter most. There are 15 countries with policies in place that allow mothers to have the time to devote to their children's' early years. Mozambique is not one of them and this affects the levels of education in Mozambique
The government and various aid organizations, such as UNICEF, are also working to certify and train more teachers so that the teacher to student ratio can be improved.
The battle is being fought on all ends – teachers, funding and attendance are all issues currently being tackled. Hopefully, by improving literacy and education in Mozambique, this will enable many to pull themselves out of the vicious cycle of poverty.
– Dezanii Lewis
Photo: Flickr
https://borgenproject.org/wp-content/uploads/The_Borgen_Project_Logo_small.jpg
0
0
Kim Thelwell
https://borgenproject.org/wp-content/uploads/The_Borgen_Project_Logo_small.jpg
Kim Thelwell
2017-10-25 01:30:08
2020-04-03 13:37:09
Seven Things to Know About Education in Mozambique