School Reopenings and Teacher Walkouts in Malawi During COVID-19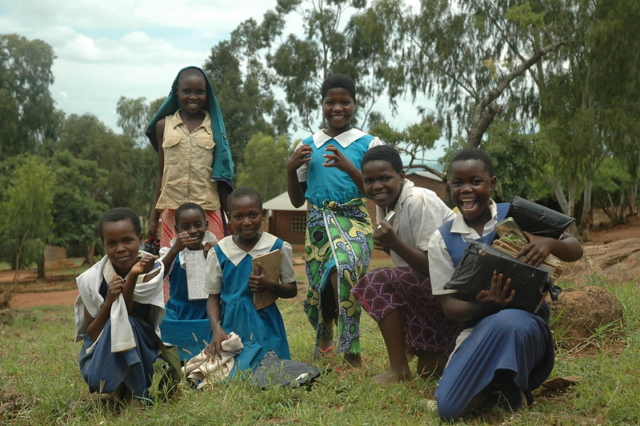 The COVID-19 pandemic has forced schools to shut down globally, leading to a crisis of learning as countless students are left without in-person instruction. School reopenings in Malawi show this effect, where remote learning alternatives are not widely available. A week-long teacher walkout recently heightened the tension between education and public health in what has already been a rocky school reopening. While Malawi attempts to balance the safety of teachers with the learning of an already struggling student population, international organizations such as UNICEF have lent a helping hand.
Malawi Teachers Strike
On April 6, 2021, in-person education in Malawi was put on hold as the nation's teachers left their classrooms and refused to return. The boycott was in response to a dispute between the Teachers Union of Malawi (TUM) and the federal government. The government failed to deliver the nation's teaching staff a previously promised monthly stipend of MK50,000 (about $66) as additional compensation for the hazardous nature of their positions.
Malawi's government has argued that it does not have enough funding to compensate its teachers, an expense that would cost the impoverished government $2.4 million each month. But, teachers refused to return to the classroom without their hazard pay, until TUM signed a deal with the government, which sent teachers back to work empty-handed.
Learning During the Pandemic
The teachers' boycott in April was yet another interruption during an already fragmented school year. Malawi's schools were initially closed on March 23, 2020, to prevent the spread of COVID-19. After months of closed schools and public outcry, Malawi's president reopened the nation's schools in a two-stage process in early September 2020. Unfortunately for Malawi's students, the return to school was not long. Around mid-January 2021, Malawi's schools closed once again as COVID-19 cases spiked throughout the country. It was not until February 22, 2021, that students returned to classroom learning.
Malawi faced significant difficulties in supplementing school closures with remote learning alternatives. During the initial closures, the government, in conjunction with UNICEF, implemented the Emergency Radio Education Programme (EREP). The EREP delivered primary school lessons to Malawi's students over the radio. In total, the EREP delivered 400 lessons in English, maths and Chichewa to nearly two million primary school students. Furthermore, more than 70,000 high school students had access to online learning and 50,000 high school students received self-study resources.
But, these remote learning initiatives were not all-inclusive. More than 60% of primary and secondary students in Malawi did not have access to remote learning resources during school closures. These long-term lapses in learning have been devastating for students.
Malawi's School System
Primary education in Malawi became free in 1994. Since then, 90% of Malawi's school-age children have enrolled in primary schools. Yet, high enrollment has caused problems because Malawi's education system does not have the infrastructure to support and teach such a massive student body.
While Malawi's education system has met the rising demand for schooling, it has struggled to maintain quality schooling. A review of student performances in Malawi found low rates of comprehension in multiple subjects. Additionally, only about half of Malawi's students complete their primary education. Furthermore, for those who do pass primary school, only 16% continue to receive a secondary education.
The frequent pauses in learning due to the pandemic threaten to degrade students' already low rates of comprehension and completion. Malawi's education system has received international assistance to avoid further issues.
UNICEF Assists
UNICEF has been a key ally to Malawi's education system during the COVID-19 pandemic. Apart from implementing Malawi's Emergency Radio Education Program, UNICEF's most substantial efforts have been to procure international funding for the education system's COVID-19 response. This effort included $10 million from the Global Partnership for Education (GPE) and more than $300,000 from the Education Cannot Wait fund.
UNICEF has also helped to create health and safety protocols, which have guided the return of Malawi's students and teachers to classrooms. Additionally, UNICEF has worked to distribute supplies to Malawi's schools. For instance, the organization delivered 650 portable chalkboards to disadvantaged schools to facilitate outdoor learning for thousands of students.
UNICEF's support has been vital to the reopening of Malawi's schools during the pandemic. However, the recent teacher walkouts illustrate that the impacts of COVID-19 are persistent in Malawi. Malawi will need further international support for the country to fully revitalize its education system.
– Joseph Cavanagh
Photo: Flickr
https://borgenproject.org/wp-content/uploads/logo.jpg
0
0
Kim Thelwell
https://borgenproject.org/wp-content/uploads/logo.jpg
Kim Thelwell
2021-06-18 01:30:22
2021-06-18 06:02:48
School Reopenings and Teacher Walkouts in Malawi During COVID-19