Scam Call Centers in India and Poverty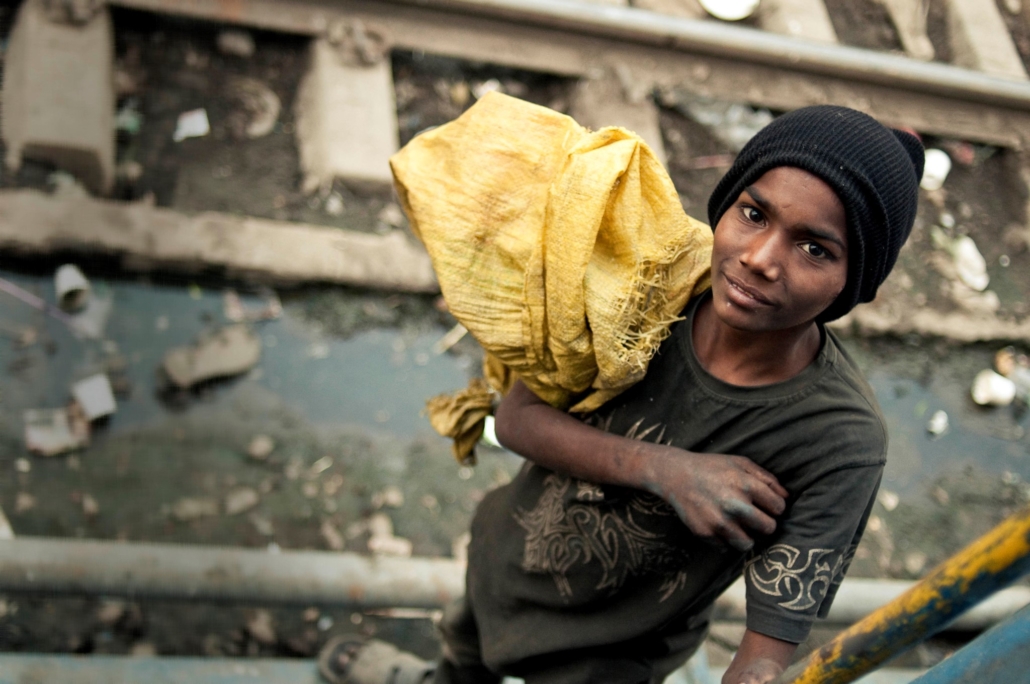 India has one of the most sophisticated and developed call center industries, so much so that many other countries outsource their jobs to India. However, scam call centers exist in India, which is an illegal underground part of this industry. While these centers are not a new concept, they had become increasingly prevalent during the COVID-19 pandemic, especially in India. A Microsoft 2021 survey found that India is perceived "as the hub of [scam] call center talent being put to criminal use," defrauding many countries such as the United States, Canada and even the people within India itself.
This particular survey, comprising 16 countries and 16,254 adult internet users, concluded that seven out of 10 people from India "encountered tech support scams in the past year." With the prevalence of scam calls in India rising from 23% in 2018 to 31% in 2021, police raids in the nation aim to combat scam call centers in India. The Indian Ministry of Labour and Employment is also taking the initiative to improve job outcomes for youth, indirectly preventing people, especially youth, from resorting to these illegal practices.
Poverty as a Driving Factor
Due to the impacts of the COVID-19 pandemic, according to India's National Statistical Office, India endured a harsh economic contraction of almost 24% "in the first quarter of the 2020-2021 fiscal year," marking the "worst decline among the world's major economies releasing GDP figures for that same quarter." In December 2021, India noted an unemployment rate of 7.91%, up from 6.3% in 2018-2019, according to Al Jazeera. Furthermore, close to 30 million Indian citizens between the ages of 20 and 29 faced unemployment in 2021, which equated to 85% of the total unemployed population, according to the Centre for Monitoring Indian Economy (CMIE). Due to these circumstances of unemployment, people search for jobs wherever they can find them, sometimes falling victim to fraudulent job opportunities or even participating in fraudulent work as a last resort.
Victims of Scam Call Centers
Scammers will target whoever they can get money from, whether young or old. In the United States, it is common for scammers to target the elderly and vulnerable populations, with scammers allegedly using tactics such as fear to steal money. IRS and Social Security scammers threaten to arrest their victims if they do not receive the money, among other methods. The United States experienced an increase in losing money through tech scams from 6% in 2018 to 10% in 2021. Some victims would lose their entire life savings.
Canada experienced an increase in victims losing money to tech scams from 3% in 2018 to 6% in 2021. The Canadian Anti-Fraud Centre reported that scammers stole a minimum of $3 million from citizens in 2020 through a bank investor scheme.
However, compared to the rest of the world, scammers target residents in India the most. The victim rate is likely high due to customers in India being more trusting of unsolicited contact. From the same 2021 Microsoft survey, "47% [of Indian consumers] thought that it was very or somewhat likely that a company would contact them via an unsolicited call, pop-up, text message, ad or email." This is a 15% increase from 2018.
The survey also reveals that scammers misled 48% of Indian consumers into continuing the scam. Millennials in India (aged 24-37) were the most at risk of falling victim to scams in 2021, resulting in 58% of targets losing money through scams. Around 73% of males were likely to lose money when interacting with scammers in contrast to 27% of women. Customers in 2021 lost 15,334 rupees on average, though 88% of those who lost money were able to recover 10,797 rupees on average.
Action to Combat Scam Call Centers
Police residing in multiple cities of India are combating scam call centers and their illegal practices through raids, arresting hundreds of people and seizing data. The Delhi Police raided a group in 2020 for allegedly defrauding more than 4,500 United States citizens, stealing upward of $14 million. Along with this, the Delhi Police's cyber-crime unit raided more than 25 scam call centers within the same year.
In the Indian city of Gurugram between January and June 2021, police raided eight call centers. New Delhi police also arrested 65 people on July 28, 2021, seizing "58 computers, two laptops, internet routers and data found on electronic devices."
Addressing Youth Unemployment
Labour and Employment Minister Santosh Gangwar said that India is dedicated to reducing youth unemployment rates in India, making efforts to "improve the bridge between unemployment and education." This statement came "after the signing of a Statement of Intent between the Ministry and UNICEF" in June 2021. The partnership aims to empower the youth in India to gain the relevant skills and guidance for future legitimate job opportunities.
The National Career Service (NCS) provides "career counseling, vocational guidance, information on skill development courses, apprenticeship and internships" in order to address the youth unemployment rate in India. The Ministry and NCS are taking steps to combat lockdown-induced barriers in the job market, for example, by planning "online job fairs" and providing job seekers with links for remote job opportunities and online skills training.
Both UNICEF and Gangwar hope to make improvements in the next three years to help the youth secure brighter futures. By creating more legitimate job opportunities and making skills and education initiatives accessible to the impoverished, India can prevent youth from resorting to participating in scam call centers. As India recovers from the COVID-19 pandemic and poverty and unemployment reduce in the nation, it is likely that the prevalence of scam call centers will reduce too.
– Jerrett Phinney
Photo: Flickr
https://borgenproject.org/wp-content/uploads/logo.jpg
0
0
Saiesha
https://borgenproject.org/wp-content/uploads/logo.jpg
Saiesha
2022-04-20 07:30:56
2022-04-12 07:55:06
Scam Call Centers in India and Poverty