The Rise and Impact of Renewable Energy in Africa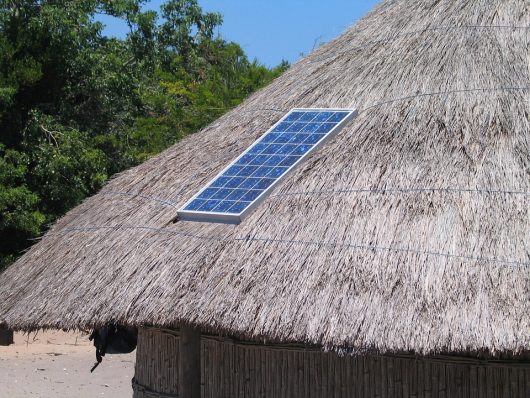 Renewable energy in Africa is one of the continent's most promising industries. The Africa Progress Panel acts as one of the many entities responsible for making renewable energy such a priority across the continent.
The Africa Progress Panel
The Africa Progress Panel is run by 10 members and founded in 2008. Kofi Annan, recipient of the 2001 Nobel Peace Prize and one-time United Nations Secretary-General, serves as chairman for the panel.
The remaining members come from all walks of life and numerous professional backgrounds. Politicians, economists and advocates representing organizations such as the International Monetary Fund and The World Bank make up the Africa Progress Panel.
The overarching mission of the panel is to "advocate for equitable and sustainable development for Africa." The organization's advocacy covers numerous areas, including agriculture and education, but the group's most recent focus is energy.
Africa and Renewable Energy
Africa's natural resources represent a great opportunity for renewable energy to prosper in the continent, but millions of Africans continue to live without access to electricity. The role of the Africa Progress Panel is to influence African governments and international entities, such as The World Bank, to invest in low-carbon or renewable energy projects that move away from the dangers of fossil fuels and bring quick and widespread energy access to citizens.
Caroline Kende-Robb, the Africa Progress Panel's executive director, wrote in an editorial piece that the panel hopes by 2030 energy will be available worldwide. The Africa Progress Panel's 2015 "Power, People, Planet" edition of their annual publication — the Africa Progress Report — focused on achieving this goal.
Power, People, Planet
In this report, the panel outlines a number of proposals to governments, organizations and companies both inside and outside of Africa. These recommendations include terminating subsidies for fossil fuels, creating new urban centers with renewable energy in mind, setting higher goals for energy production, increasing international financing and enhancing both innovation and transparency.
Thankfully, the panel's recommendations are taking hold — Africa is quickly becoming a hotbed of renewable energy. Solar, wind, hydroelectric and geothermal projects are expanding across the continent as countries begin surpassing their benchmarks for energy expansion and financing.
A recent article by CNN explores many of these projects, including the Olkaria Geothermal Power Plant in Kenya, which will eventually energize more than 250,000 homes throughout the country, and Rwanda's Solar Power field, which brings electricity to 15,000 households.
Poverty-ending Potential
These new initiatives in renewable energy in Africa have the potential to end poverty for millions of Africans. According to the Africa Progress Panel's Africa Progress Report 2015 — Power, People, Planet, new renewable energy bring "prices as low as US$1-2/kWh, implying cost reductions of 80-90 percent".
Many Africans are extremely dependent on agriculture, as it is one of the continent's largest industries. The Africa Progress Report 2015 expressed that the inconsistent availability of energy is damaging yields for farmers and forcing them to use techniques that are harmful to the environment. New technology will not only bring electricity to countless homes, it will also re-energize agriculture in Africa by helping to produce more food and protecting the ecosystem.
This rise of renewable energy in Africa will introduce light to the dark, impoverished and long-forgotten corners of the continent.
– Liam Travers
Photo: Pixabay
https://borgenproject.org/wp-content/uploads/logo.jpg
0
0
Borgen Project
https://borgenproject.org/wp-content/uploads/logo.jpg
Borgen Project
2016-09-25 01:30:49
2020-06-11 21:09:07
The Rise and Impact of Renewable Energy in Africa