Quotes about Strength for Social Justice Advocates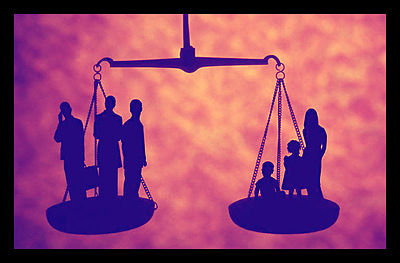 True strength can be found beyond the confines of its traditional definition, which focuses primarily on the physical. Strength of mind, instead, is the crucial virtue for any successful activist.
In the fight for social justice, activists are pitched into a wide array of situations that require them to serve as leaders, amplifying the voices of those most in need.  Activists must be prepared to take on a variety of roles that require a mix of strong leadership, writing, and organizing skills.
They must also have strong communication skills and be prepared to gracefully face the gamut of reactions and opponents that accompany the plethora of people they will meet along their journey to justice.
The skills required for a life of activism all thrive on one's mental strength.  Such strength is developed through the way we allow our minds to perceive the world around us. In order to strengthen your mind, you must consciously change and adapt your thought process in a positive manner.
Research abounds correlating positive psychological principles with behaviors that lead to success and the strength to pursue one's goals.  It has been discovered that positivity is associated with "increased success, better relationships, better jobs, more altruism, improved health, being more open-minded, and many other personality traits and behaviors that help us to achieve goals and meet the kind of people that are positive and influential in our lives."
People often turn to quotes for motivation or inspiration to influence their mindset and gain the strength to pursue a certain path. Below is a list of ten quotes about strength and success, which both rest upon the underlying principle of having a positive attitude:
"People become really quite remarkable when they start thinking that they can do things. When they believe in themselves, they have the first secret of success." – Norman Vincent Peale
"I have not failed. I've just found 10,000 ways that won't work."- Thomas A. Edison
"Don't let the fear of losing be greater than the excitement of winning." – Robert Kiyosaki
"Pessimists may be right in the end, but an optimist has a much better time getting there." – Samuel R Allen, CEO of Deere
"Whether you think you can, or you think you can't – you're right." – Henry Ford
"You don't have to hold a position in order to be a leader." – Henry Ford
"A successful man is one who can lay a firm foundation with the bricks others have thrown at him." – David Brinkley
"It's not what you look at that matters, it's what you see." – Anonymous
"Most of the important things in the world have been accomplished by people who have kept on trying when there seemed to be no help at all." – Dale Carnegie
"Go out on a limb. That's where the fruit is." – Jimmy Carter
Becoming an advocate for social justice rests upon a strong conviction in the cause you are fighting for.  Such conviction is transformed into successful action through maintaining a positive outlook, which is the foundation of mental strength.  The fight against world poverty, in particular, takes enormous mental strength to work through the difficult economic, social, and political factors that all play a role in perpetuating the problem.
It is easy for activists to get discouraged by the many uphill battles they will face along their journey, but the above quotes about strength should help to serve as inspiration and a reminder that maintaining strength of mind and a positive outlook are the keys to success.
– Rifk Ebeid
Sources: Epreneur TV, Addicted2Success, Forbes, HuffPost "100 Motivational Quotes", HuffPost "GPS Guide", HuffPost "50 Awesome Quotes on Risk Taking", Psychology Today
Photo: Chattablogs
https://borgenproject.org/wp-content/uploads/The_Borgen_Project_Logo_small.jpg
0
0
Borgen Project
https://borgenproject.org/wp-content/uploads/The_Borgen_Project_Logo_small.jpg
Borgen Project
2014-02-24 12:41:15
2020-07-31 11:39:39
Quotes about Strength for Social Justice Advocates