Power Africa Continues to Face Hurdles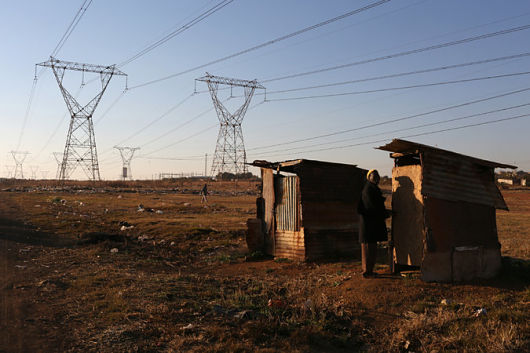 In 2013, President Barack Obama launched Power Africa, an $8 billion foreign aid program designed to help improve access to electricity in sub-Saharan Africa. It aimed to provide electricity to the region's 961 million residents, who currently only use as much electricity as New York City. Two-thirds of sub-Saharan Africa do not have access to electricity.
Power Africa is adding 60 million new electricity connections and is generating up to 30,000 megawatts of power in six countries: Ethiopia, Ghana, Kenya, Liberia, Nigeria and Tanzania. The project works with local and U.S. partners to improve regulations, build capacity and provide technical assistance. However, two years in, research has shown that Power Africa still faces major hurdles in its implementation.
In Kenya, for instance, the power grid infrastructure has rapidly expanded, covering most of the countryside. However, only 30 percent of Kenya, including just five percent of rural households, have power. Building a bigger infrastructure was not going to be a solution, researchers realized, because connecting to the power grid was much more expensive than what many households could afford. Moreover, Kenya lacked people who could design and construct electrical wiring. Even when a household bought a connection, it still took months to actually get electricity. When they finally did get power, it was extremely unreliable. Power outages would sometimes last for weeks at a time.
Power Africa has not brought any electricity to Nigeria at all. Bickering between government agencies, private companies and foreign governments has slowed projects down in a country that is not able to provide electricity to half of its population. Officials say there have only been conversations about potential projects in the future. The Obama administration has boasted of a few closed deals, but they had already been in the works before the Power Africa initiative.
In such countries, only the wealthy can afford electricity, which they get through the use of private generators. It has even become a status symbol to own one. However, private generators add to these countries' worsening environmental problems.
President Barack Obama said, "Access to electricity is fundamental to opportunity in this age. It's the light that children study by; the energy that allows an idea to be transformed into a real business. It's the lifeline for families to meet their most basic needs. And it's the connection that's needed to plug Africa into the grid of the global economy. You've got to have power."
The U.N. predicts that sub-Saharan Africans will make up nearly 25 percent of the world's population by 2060. Ensuring that this generation has access to electricity in order to expand their economy, improve education and enhance living standards is important to mitigate poverty in future generations. Currently, blackouts are costing sub-Saharan Africa 2.1 percent of their GDP every year.
– Radhika Singh
Sources: Reuters, USAID, NY Times 1, NY Times 2
Photo: NY Times
https://borgenproject.org/wp-content/uploads/logo.jpg
0
0
Borgen Project
https://borgenproject.org/wp-content/uploads/logo.jpg
Borgen Project
2015-08-13 01:30:27
2020-03-20 18:56:17
Power Africa Continues to Face Hurdles