Poverty in South Africa: Progress Since Apartheid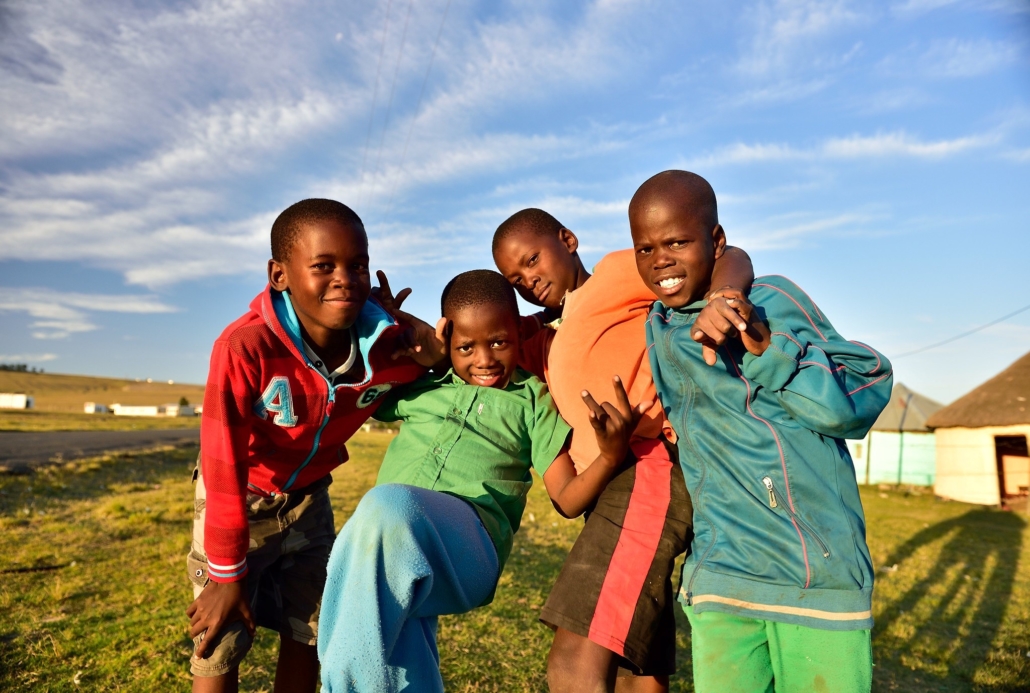 Known today as the "rainbow nation," South Africa has a fast-paced economy with a pluralistic and diverse culture and history. However, the ramifications of the apartheid regime still continue to be an impediment to social and economic development and alleviating poverty in South Africa due to its impacts on the social structure, security nets and family life.
Poverty Statistics
Due to the apartheid legacy, income inequality remains prevalent with 1% of the population owning nearly 70.9% of the nation's wealth. The unemployment rate currently stands at nearly 28% due to the recessionary conditions in the country.
According to a report by the Children's Institute (CI) at the University of Cape Town, 6 million children still continue to live below the food poverty line. Despite the efforts of the organizations like Child Support grant, the administration in South Africa struggles to deal with the implementation of care arrangements for these children especially those who live in more remote and rural communities.
Failed Economic Reforms
Since the collapse of apartheid in the country, the African National Congress (ANC) party has embarked on a variety of neo-liberal and market reforms to liberalize the trade and commerce of the economy to avoid a potential poverty trap. Yet, these policies exacerbated disparities and inequalities in the economy and cast a great degree of skepticism about mainstream economics and neo-liberal policies centered around deregulation and privatization. Unregulated market approaches to financial flows and capital were a breeding ground for corruption and bribery among top levels of state and private institutions in the country, particularly during the era of President Jacob Zuma.
Government Actions
However, along with the continued efforts from the Child Support Grant and similar outreach programs, a deeper collaboration between families and the state is being recommended as a solution to the problem. Under the policy, more than 12 million children benefit every month. Access to more information about relevant childcare arrangements and health care programs will also be effective in improving awareness among families.
Moreover, state income support is being recommended to decrease inequalities measured in Gini values from 0.69 to 0.6 and to decrease the number of people who live on a monthly income lower than $30 from 39% to zero. The implementation of the National Development Plan (NDP) is a government agenda that aims to address poverty in South Africa by allocating budgets and improving public services and infrastructure by 2030.
Chances for Growth
Under the administration of new President Cyril Ramaphosa, the country is implementing investments in more ambitious infrastructure projects. Expectations have determined that foreign investment from countries like China, Saudi Arabia and the United Arab Emirates could be worth a collective $100 billion.
Furthermore, education reform is vital to not only address poverty in South Africa but also to help townships progress from the apartheid-era Bantu education system, which was an aspect of the law that enforced racial segregation in schools. Yet, efforts to change the current situation are underway, with an increase in pre-school enrollment and the number of university graduates.
In 2011, the multidimensional poverty index emerged to better analyze poverty in South Africa and recommend sustainable solutions for remediating some of its associated issues. One can now assess a combination of social indicators like education, health care and quality of life. Fortunately, under this poverty index, there was a decline in poverty by more than 13% between the years 2001 and 2011. The sample could improve further by combining a series of other factors like financial, transport and other assets as well.
To conclude, even though South Africa continues to be a modern economically developing country grappling with problems from a complicated history, a strong foundation will yield good progress in the long run and help the country overcome its many economic and social challenges.
– Shivani Ekkanath
Photo: Flickr
https://borgenproject.org/wp-content/uploads/logo.jpg
0
0
Kim Thelwell
https://borgenproject.org/wp-content/uploads/logo.jpg
Kim Thelwell
2019-03-24 13:30:01
2022-03-31 13:42:23
Poverty in South Africa: Progress Since Apartheid