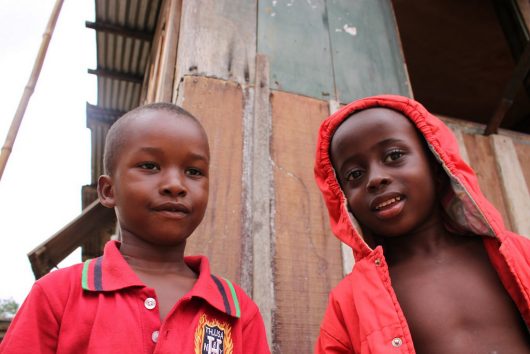 Despite being rich in oil, the coastal African nation of Gabon continues to grapple with widespread poverty. Here are 10 facts about poverty in Gabon:
As in the United States, there is a correlation between poverty and income inequality. Though Gabon's per capita income is quadruple that of most African countries, a strong inequality of income means more than 500,000 of the 1.7 million people living in Gabon are below the poverty line.
Unemployment is a major contributing factor. The unemployment rate in Gabon is more than 20%, and youth unemployment 35%.
Most of Gabon's poor are agrarian. Most of the nation's impoverished are among the 40% of the population who rely on agriculture for their livelihood.
While continental rates of poverty are improving, Gabon is not benefiting. The Lived Poverty Index, which measures how often poor people are forced to go without basic needs such as clean water, healthcare and food puts Gabon at a rate of 1.87 in 2016, compared to Africa's average of 1.15.
Bureaucratic and political barriers interfere with citizens' basic needs. International deals designed to bring infrastructure to Gabon outside of its four major cities, such as the $3.5 billion Bélinga project with China, have fallen through. As a result, only 10 percent of the roads are paved, denying access to basic medical care and waste disposal to many Gabonese.
Nearly five percent of the population lives below the international poverty line of $1.25 per day. Because Gabon's population numbers 1.5 million, that equates to roughly 72,000 people who must survive on less than a dollar and a half every day.
Gabon's primary profitable exports are manganese, wood and oil, yet those earnings are not currently going to aid the country's poor. President Ali Bongo Ondimba, who was reelected in 2016, is implementing economic programs to bring new foreign investors into the country to alleviate this problem, but the benefits may take years to materialize.
Due to cultural traditions that make women financially dependent on men in their households, widows may be affected most strongly by poverty in Gabon. Many widows are also victimized by the families of their deceased husbands, cast out of their homes and robbed of their possessions. As Gabonese First Lady Sylvia Bongo Ondimba reported in June 2016, of the 258 million widows in the world, 115 million live in extreme poverty.
Gabon's population is highly urbanized, despite the high rate of poverty. Four major cities house 86% of Gabon's citizens, with the nation's capital Libreville holding the highest population density.
Work is being done. Government programs to reduce poverty levels by focusing on public investment reform and job growth are ongoing strategies being implemented now. President Ali Bongo Ondimba in tandem with the African Development Bank Group is taking steps to bring Gabon to the forefront of the international business economy by 2025.

Long-term alleviation of poverty in Gabon will depend on continuing global efforts that address the complex sociopolitical challenges affecting many countries today.
– Dan Krajewski
Photo: Flickr
https://borgenproject.org/wp-content/uploads/The_Borgen_Project_Logo_small.jpg
0
0
Borgen Project
https://borgenproject.org/wp-content/uploads/The_Borgen_Project_Logo_small.jpg
Borgen Project
2017-02-24 01:30:22
2020-05-28 11:52:59
10 Facts About Poverty in Gabon