3 Innovations in Poverty Eradication in Angola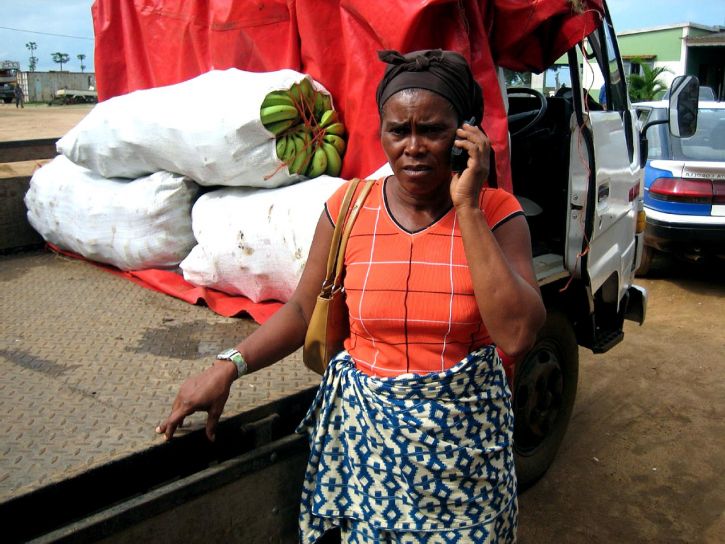 Angola has struggled to recover from decades of civil war and economic turmoil, with over 40% of the population, mostly in rural areas, living in extreme poverty. However, recent innovations in poverty eradication in Angola have begun to help the once virulent nation gain stability. New technologies and funding from private companies, financial institutions and organizations have allowed Angola to modernize and combat extreme poverty. Here are three innovations in poverty eradication in Angola.
Open Data Platforms
Open data platforms are a way to gather large amounts of data, statistics and information from diverse and large groups to analyze potential problem areas. Governments and large organizations use this analysis to tackle identifiable issues head-on. For example, an investment group may notice a glaring need for communications upgrades in rural areas, which leads to the creation of jobs and infrastructure.
Open data is a recent innovation in poverty eradication in Angola and examines anything from economic growth to healthcare strategy. Through the International Monetary Fund's Enhanced General Data Dissemination System, Angola set up its own National Summary Data Page at opendataforafrica.org in 2018. The African Development Bank and the International Monetary Fund (IMF) offer the NSDP to Angola for free. Using key indicators through the NSDP, the IMF and other organizations utilize this information for transparency, economic investment opportunities and identifying necessary aid in Angola, which are ways the NSDP's data collection can reduce poverty.
South Atlantic Cable System
Angola lacks a strong telecommunications network. Rural communities suffer the most due to decreased technological abilities in farming and irrigation and emergency medical services. But a revolutionary project may help. One of the most impressive innovations in poverty eradication in Angola is the South Atlantic Cable System. Developed by the telecommunications operator, Angola Cables, this submarine communications cable provides interconnectivity between Luanda, Angola and Angonap Fortaleza, Brazil. The SACS improves the telecommunications and information technology infrastructure in Angola while connecting fast communication services throughout Africa and South America.
Although Angola is still developing its ICT sector and job growth has remained stagnant, the SACS potential is exponential. Angola could use this project to establish the country as a leader in tech in sub-Saharan Africa. This would reduce Angola's reliance on oil exports and drive IT education to encourage entrepreneurship and competition, leading to increased IT and communications jobs and eventual ICT expansion in rural Angola to reduce poverty and improve healthcare access.
Neighboring nations that lack IT infrastructure can reach out to Angola Cables and the Angolan government, launching international funds to Angola. The SACS also makes Angola a centralized location for data in the entire southern hemisphere. The premium digital connection is unrivaled, leading to even more considerable international interest in Angola as a tech hub.
Commercial Agriculture Development Project (PDAC)
Due to the Angolan Civil War, farming in Angola suffered from a lack of development and slow regrowth due to landmines. Agriculture also suffers due to persistent and unpredictable droughts in Angola. The Commercial Agriculture Development Project received funding from the World Bank in 2018 to improve the economic condition and technology in Angola's rural areas, providing much-needed support to the most vulnerable people in Angola to improve domestic food security. Primarily directed at improving irrigation systems and infrastructure related to the electric grid, the PDAC receives funding through 2024 and supports developers' creative solutions to these problems.
So far, the project has granted contracts and requests in 2020 for the following:
Creating innovative management systems for irrigated perimeters, which help water efficiency usage during periods of drought
Development of financial risk tools, like risk management software and microinsurance for at-risk communities to ensure oversight of food security
Geospatial electrification options to create renewable energy that people can use in rural areas
IT tools, such as tablets, drones and tech support for better agriculture analysis
Multiple feasibility studies
All of these contracts and requests have happened in 2020 during the COVID-19 pandemic. Even with the pace slowing to handle the pandemic, the PDAC has led to several innovations in poverty eradication in Angola. Developers have maintained a healthy advancement rate since the beginning of the project, and they will continue through 2024.
Angola's Future
With all the new technology and projects, Angola will continue to reduce extreme poverty for large portions of its population. As the nation continues to establish a commercial agriculture program and the telecommunications sector, there is a reduced reliance on oil exports. Angola can continue to diversify its economic strategy allocating its vast resources for a bright future and eliminate extreme poverty.
– Zachary Kunze
Photo: Pixnio
https://borgenproject.org/wp-content/uploads/logo.jpg
0
0
Jennifer Philipp
https://borgenproject.org/wp-content/uploads/logo.jpg
Jennifer Philipp
2020-11-22 07:30:50
2020-11-21 07:52:30
3 Innovations in Poverty Eradication in Angola