Lessons From Venezuela's Plan Bolivar 2000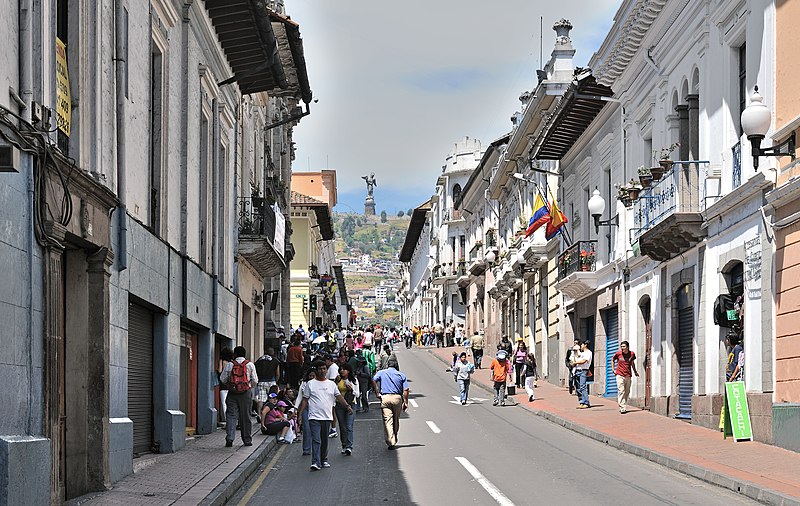 Venezuela is facing a grave humanitarian emergency, with the National Survey of Living Conditions finding that about three-quarters of the population live in extreme poverty in 2021. Unemployment is spreading, public services and basic supplies are scant and hyperinflation is lingering. Critics blame President Nicolás Maduro for driving Venezuela's once-promising oil-led economy to a failed petro-state. On top of economic mismanagement, Maduro's government oversees "brutal policing practices," jailed political opponents and "poor prison conditions," giving way to an escalating refugee crisis with around 5.5 million Venezuelans fleeing the country since 2014, according to data from October 2020. The circumstances today are a far cry from about 20 years ago when the government aimed to reduce poverty in Venezuela through a project called Plan Bolivar 2000. Though the project came to a premature end, the lessons from Plan Bolivar 2000 can guide future poverty reduction programs in Venezuela.
Plan Bolivar 2000
Launched in February 1999, newly-elected president Hugo Chavez developed Plan Bolivar as part of a mission to engage the national military in anti-poverty activities and pull the country out of the recession. Plan Bolivar included efforts from the Air Force to provide free travel to those urgently in need while the Navy helped to fix refrigerators and established fishing cooperatives. The National Guard engaged in policing and constructing homes for the impoverished and soldiers gave mass vaccinations and food distributions. Literacy programs also formed part of Plan Bolivar 2000.
Plan Bolivar 2000 saw success in its first year — the program's efforts led to the reparation of "thousands of schools, hospitals, clinics, homes, churches and parks." More than 2 million disadvantaged people "received medical treatment" and more than 2 million children received crucial vaccinations, among other successes, Venezuelanalysis.com said. The Venezuelan government also reported increases in literacy.
The Flaws in the Plan
The program placed a significant amount of money in the hands of the military. Chavez's $114 million fund for Plan Bolivar 2000 gave officials a newfound sense of power — In 2018, Venezuelan officials arrested General Victor Cruz Weffer, the army commander overseeing the program, on charges of illicit enrichment through offshore accounts.
Chavez canceled Plan Bolivar in 2002, intending to divert money away from the military and toward "allies in mayoral and state offices." This spurred a small group of high-ranking military officers to briefly arrest Chavez, who, upon release, "purged the [military's] top ranks" and diluted the power of the Defense Ministry.
Chavez filled the Ministry with officials who supported his leftist ideals and gave them access to cabinet posts as well as control of banks. He also forced military officials to pledge allegiance to him, appointed numerous "military officials to helm agencies" across the country and named countless "new flag officers" – a practice that his successor Maduro continued after taking power in 2013. According to Venezuelan NGO Citizen Control, by 2017, "active and former military figures had held as many as half of Maduro's 32 cabinet posts."
Lasting Effects
These actions confused the military hierarchy and created a "jumbled and partisan chain of command," according to a Reuters investigation. Top officials spend more time pleasing the Socialist Party and commanding troops through civic duties than they do organizing military affairs.
With intelligence agents embedded in the military, many officers fear speaking out against Maduro and the possibility of facing arrest. This, paired with the high pay and power positions that top officials receive, means that the military's loyalty to Maduro is strong and unfading.
Armed forces make up a significant part of Maduro's support, with many officers doubling as ministers or holding other influential positions in his government. Despite his economic mismanagement and human rights violations, which led to "more than 20 countries [recognizing] opposition leader Juan Guaidó as interim president" by January 2019, Maduro remains in power.
Humanitarian Efforts to Help Venezuela
World Vision is assisting Venezuelans who have fled to Colombia, Ecuador, Peru and Brazil, through its Hope Without Borders project. Refugees receive food, shelter, medicine and hygiene kits as well as psychological assistance through child-friendly spaces. As of June 2021, World Vision had provided assistance to more than 71,000 Venezuelan refugees.
Key Takeaways From the Plan
Due to years of corruption and military bloating, Plan Bolivar 2000 failed. However, its early years saw numerous successes across the country, with the military standing as a force for good in providing education, housing and health care to those in need. As Venezuela suffers now more than ever, it can consider Plan Bolivar's success, as well as the reasons for its failure, as a lesson to inform future poverty alleviation programs.
– Imogen Scott
Photo: Wikimedia Commons
https://borgenproject.org/wp-content/uploads/logo.jpg
0
0
Naida Jahic
https://borgenproject.org/wp-content/uploads/logo.jpg
Naida Jahic
2022-10-08 01:30:16
2022-10-06 20:15:01
Lessons From Venezuela's Plan Bolivar 2000