The Impact of Mesut Özil's Charity Work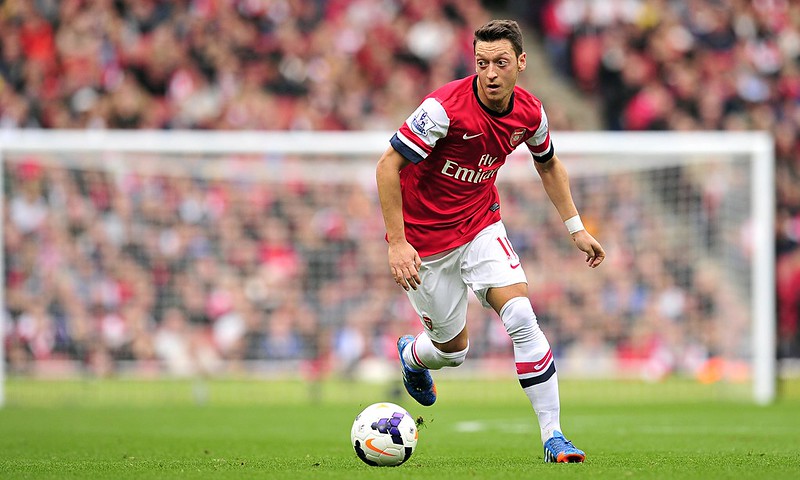 Mesut Özil is one of the world's wealthiest soccer players. In addition, Mesut Özil's charity work has related strongly to his athletic efforts. He previously played for Arenal London and recently joined the Turkish club Fenerbahce Istanbul. Arsenal London declared a 12.5% pay cut for its players and manager Mikel Arteta due to the pandemic. However, Özil rejected this cut. As a result, he created discrepancies between him and the club and Özil no longer underwent selection for games. While Özil received some criticism from online communities, many fans continued to support him because he donates significantly to charities.
Özil Recognizes His Privileged Position
Mesut Özil was born in Germany as the fourth child of Turkish immigrants. Özil's family struggled financially throughout his entire childhood and his mother had to take on several different cleaning jobs to make ends meet. As a result, Özil recognized his incredibly privileged position as a successful soccer player. He is extremely compassionate toward impoverished communities. Thus, Özil has been giving back to those who desperately need aid.
Supporting Impoverished Communities
Özil's salary at Arsenal London was an estimated $25 million a year in 2013. Thus, the 12.5% cut would have decreased his salary by about $3.2 million a year. Additionally, the club and its billionaire owner Stan Kroenke would gain his loss. Furthermore, Özil and other players were doubtful that their pay cuts would actually aid staff members. Özil stated that he was even willing to give up more of his salary if the club could prove it was necessary. In the end, he decided to increase his charity work instead.
Mesut Özil's Charity Work
Özil's refusal to accept the pay cut placed him in the center of media attention in 2020. However, many have known him for his incredibly generous nature for a long time. For example, Özil donated his prize money of $329,000 after winning the World Cup in 2014. He donated to the BigShoe project and financed vital surgeries for 23 children in Brazil. Additionally, Özil and his wife donated to 16 refugee camps in Turkey and Syria after their wedding. Their contribution provided food to about 100,000 people. Furthermore, the couple funded important surgeries for about 1,000 children around the world.
The Way Özil Spent the Money he Refused to Give Up
Özil donated money to support people in need all across the globe after rejecting Arsenal's pay cut. Homeless shelters and schools in North London received nutritious food in the midst of the COVID-19 pandemic. Furthermore, he increased his financial contributions to the BigShoe project to provide children with much-needed surgeries. He also donated $111,542 to the Turkish Red Crescent in May 2020. The money went toward feeding families in Turkey and Syria during Ramadan. Mesut Özil's charity work also introduced a new range of footwear and donated all of the money that the footwear earned. It granted children in Italy access to digital education materials during the COVID-19 pandemic.
Fans and the media continue to criticize Özil's refusal of the pay cut. Many consider the money he donated to impoverished communities to be more important than giving it back to Arsenal. However, Özil's charity work has had an undeniable positive impact on many people's lives.
– Bianca Adelman
Photo: Flickr
https://borgenproject.org/wp-content/uploads/logo.jpg
0
0
Jennifer Philipp
https://borgenproject.org/wp-content/uploads/logo.jpg
Jennifer Philipp
2021-03-31 01:30:02
2021-03-29 11:34:54
The Impact of Mesut Özil's Charity Work