The Correlation between Poverty and Obesity in Nauru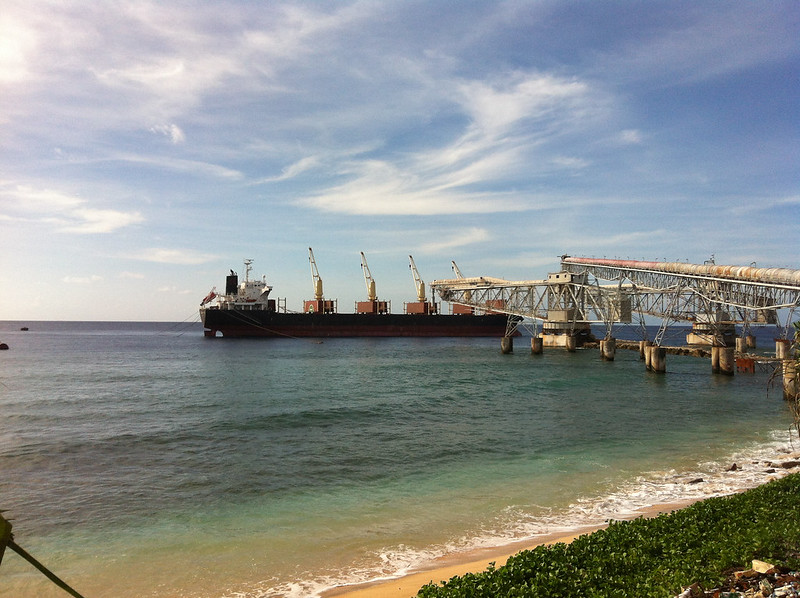 Obesity may be the farthest topic from anyone's mind when it comes to poverty, but it has greater relevance in today's society than expected. The small island country of Nauru is home to little more than 10,000 people; however, the prevalence of obesity in Nauru and obesity-related diseases in that population is one of the most severe in the world. Globally, trends in malnutrition and obesity tightly interlace. While the resulting health issues may differ in their effect, the source is the same: a lack of accessibility. The civilians of Nauru are experiencing a significant lack of access to affordable but healthy food. Consuming highly processed food and not having enough space to grow crops has caused Nauruans to deviate from their traditional diets of seafood and vegetables, leaving the island in the grip of a dangerous obesity epidemic.
However, there are several related factors that also contribute to the health crisis Nauruans face today. While the island originally imported food from Australia and New Zealand, it has now spread farther to the west, such as China and Malaysia. The difference in language is a barrier that prevents the proper interpretation of food labels and consequently presents a hazard in maintaining food safety. Additionally, phosphate mines largely comprise the island, leaving the already small country with even fewer viable means to grow and sustain crops. As a result, the only option for the civilians of Nauru to gain their meals is to rely on cheap Western imports.
Poverty's Role in Obesity
While Nauru may suffer from similar economic disadvantages as low-and-middle-income countries, its primary challenge is that the most accessible food is extremely detrimental to civilians' health. Inexpensive, imported food from Western culture is now featured in Nauruan diets, often consisting of instant noodles, white rice and soda. Even worse, the existence of mutton flaps has been pinpointed by health experts as one of the main causes of obesity in the Pacific Islands because of its regular consumption by citizens, but it is still eaten on a regular basis in Nauru.
From a young age, the education system teaches children in Nauru about healthy eating and balanced diets; yet obesity is still a rampant problem. Amy McLennan, an Oxford University anthropologist who spent 11 months in Nauru, noted that "there's a lot of desire to achieve better health, [but] at the moment, there's a lack of tools and resources and the environment to do that." The problem of obesity is an endless cycle that Nauru's collapsed economy and years of unhealthy practices make difficult to erase.
Health Complications from Nauru's Obesity Crisis
By assimilating the negative aspects of the Western diet and neglecting proper exercise, an overwhelming majority of Nauruans have seen a decline in their health. The World Health Organization denotes that 75% of all deaths on the Pacific archipelago are the result of diabetes, cardiovascular disease and hypertension. Notably, all of the aforementioned conditions are related to a spike in obesity and high blood pressure. A BMI, or a Body Mass Index, is a range that measures body fat in proportion to height and weight. With Nauru's average BMI falling around 34, it is above the BMI for an average obese person of 30 which highlights the need to turn around these troubling statistics.
Diabetes, however, is the most prominent of these obesity-risen conditions on the island, a situation that has gotten significantly worse according to Eva, a diabetes care manager in Nauru. Eva asserted in an interview, "I have seen so many funerals for such a small island. So many people are dying at an early age because of diabetes." The combined effect of unhealthy meals and the absence of exercise has exacerbated the number of diabetes cases on the island.
Awareness about Obesity in Nauru and Solutions
Raising awareness about the obesity epidemic that the Pacific islands have struggled with for many years is important for increasing the well-being of Nauruans' lives and creating a more stable environment. Although there is a lack of viable land to yield more crops and fresh food, increasing fitness in Nauru will aid in reducing the chances of cardiovascular disease and cases of type 2 diabetes. At a societal level, implementing healthy practices can instill beneficial practices into individuals' lifestyles in the long run. The food industry also has a significant role in international obesity rates. Addressing these issues and stopping companies that import fatty and greasy foods to developing countries, such as Nauru, is a step toward initiating crucial change.
– Esha Kelkar
Photo: Flickr
https://borgenproject.org/wp-content/uploads/logo.jpg
0
0
Kim Thelwell
https://borgenproject.org/wp-content/uploads/logo.jpg
Kim Thelwell
2021-05-19 07:31:39
2021-05-16 09:03:00
The Correlation between Poverty and Obesity in Nauru