Norway's Prison System Benefits its Economy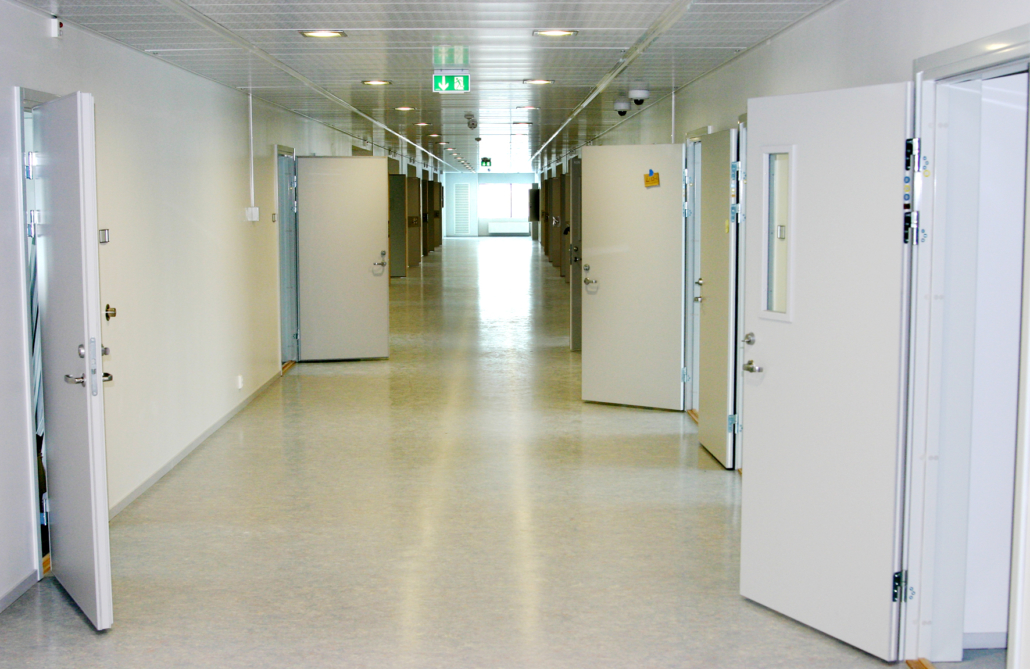 Norway has consistently ranked number one on a number of lists entailing the best, most comfortable prisons in the world. Since the 1990s, Norway's prison system has evolved into spaces that represent comfort, healing and inclusivity. Changing its approach and attitudes towards prisoners, Norway is molding high-functioning members of society. In return, former prisoners are gaining the necessary skills in order to contribute to Norway's economy. Here is some information about Norway's prison system.
Norway's Prison System
As of 2014, Norway's incarceration rate was at only 75 per 100,000 people. In addition, since developing its new prison system in the 1990s, its recidivism rate has decreased from around 60-70% to only 20% in recent years. The main reason for these statistics is due to a focus on "restorative justice," an approach that identifies prisons in the same category as rehabilitation facilities. Rather than focusing on the punishment and mistreatment of its prisoners, Norway has the primary goal of reintegrating its prisoners as stable contributors to communities. The first way it is accomplishing this is by creating jail cells that closely resemble small, dorm rooms. Many prisons in Norway have completely banned bars in their architectural design and have "open" style cells. At the maximum-security Halden prison, each prisoner has a toilet, shower, fridge and a flat TV screen with access to kitchens and common areas.
Along with its innovative architectural style, Norway's prison system ensures that it provides a multitude of programs and courses that one could find at traditional recreational centers. The Halden maximum facility allows its prisoners to enroll in yoga classes and at other places, inmates can choose to learn woodworking or even have access to studios. These programs ensure jails create a peaceful atmosphere, rather than a place for hatred and violence. Furthermore, Norwegian jails highlight the importance of education. Its primary goal is to encourage prisoners to not simply survive, but to live a full life once their sentence time reaches completion.
The Elimination of Life Sentences
Norway has banned life sentences, and one inmate at the Halden facility is serving 15 years for committing murder. In a 2019 interview, Fredrik opened up about his time at the prison and his accomplishments since starting his sentence. He is currently publishing a prison cookbook, received a diploma in graphic design, aced multiple exams, currently studying physics and hopes to pursue higher education once his sentence reaches completion.
At another facility, prisoners spoke of the impact educational programs had on their mental health and hopes for the future. They admitted they had felt a sense of hopelessness because they believed the only real skill they held was selling drugs. However, after taking several courses, they felt accomplished and realized they could master different, proactive skills. Now, through their time in prison, they gained valuable life skills that can assist them in gaining legal jobs that will ensure they do not land back in prison.
The Benefits of Norway's Prison System
In a research paper published in 2019, the authors focused specifically on the impact of prisoners on the economy. The paper highlighted Norwegian ideologies and the results of their unique prison system. First, reducing the population of prisoners that are reincarcerated means more individuals are able to contribute to Norway's economy once their sentence is complete. Second, among the prison population that was unemployed prior to being arrested, there was a 34% increase in this group partaking in job training courses and a 40% increase in employment rates. Lastly, Norway's prison system equips its prisoners with education-based knowledge and labor skills that have long-term benefits to its country's economy and also improves their personal lives.
With all these positive outcomes, Norway's prison system may well become the leader for other countries across the globe to follow. One mission that is consistent throughout all of Norway's facilities is the rehabilitation and reintegration of its prisoners into society. These prisons' accepting, caring and empathetic approach has paved the way for many prisoners into becoming fine citizens supporting their country's economy.
– Bolorzul Dorjsuren
Photo: Flickr
https://borgenproject.org/wp-content/uploads/logo.jpg
0
0
Yuki
https://borgenproject.org/wp-content/uploads/logo.jpg
Yuki
2020-11-06 15:53:41
2021-01-06 15:53:59
Norway's Prison System Benefits its Economy